To cover operating losses brought on by decreases in ridership and revenues, Public Service Commission board members approved Wednesday a new $1 ferry fee increase for tourists – or, as the PSC called them, "nonresidential adults."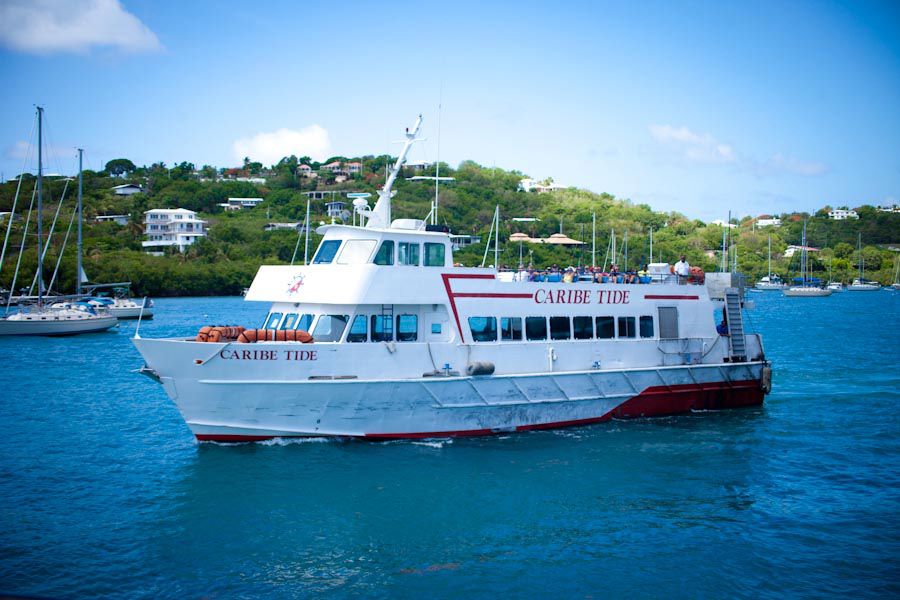 In January 2012, the territory's two franchise ferry companies petitioned for a .50 cent rate increase in all passenger categories, along with a $2.25 increase for each piece of checked baggage. A hearing examiner and technical consultant were later selected by the PSC to evaluate the application and official recommendations were made Wednesday during the PSC's monthly meeting on St. Thomas.
In her report to the commission, PSC hearing examiner Dolace McLean said that the bottom line – after reviewing the financial position of both companies – was that the 8 percent rate of return on investment guaranteed by the PSC is not enough to keep the ferries afloat. In the best case scenario, it allowed the companies to make a marginal profit, if any at all, McLean said.
McLean said reports done by the PSC's technical consultant – along with the ferries' consultant Malcolm Kirwan – showed that the ferries would have to bring in $6.1 million annually to cover expenses. She recommended that the $1 tourist fee would help get the ball rolling, but discouraged additional rate hikes for local riders, who will now have to show a government issued ID (driver's license, employment badge, etc.) when buying their tickets.
While approving the increase, the PSC also voted to review the increase after six months to determine whether it is bringing in the revenues needed to help sustain the two companies. An independent third-party ticketing company should also be retained to count regular and nonresidential tickets and review how much money is coming in, the commission decided.
A request for proposals will be issued for the independent third-party company – the cost of hiring such a company will also be considered by the PSC during the six-month review.
The PSC also approved an increase in ferry rates for students and teachers, which commission members said should be absorbed by the Education Department.
Meanwhile, commission members said the ferry companies should consider in the future implementing other ticket categories, including one-day passes, family passes, monthly and holiday passes.