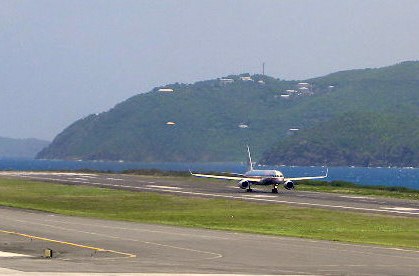 At least two flights to Cyril E. King Airport on St. Thomas were canceled or rerouted Monday evening after the airport was shut down due to failure of the runway lighting system, according to the V.I. Port Authority.
At around 7:30 p.m. Monday, VIPA Airport Manager Jose Nazario issued a Notice to Airmen (NOTAM) informing airlines that the runway was closed effective immediately until further notice.
VIPA Executive Director Carlton Dowe said in a statement that he does not yet know exactly when the outage was first detected or why the runway lights failed. He said he expects to get a full report on the situation Tuesday.
As of 8 p.m. AST, a Cape Air departing flight was canceled. An American Airlines flight from Miami that was scheduled to land in St. Thomas at 8:56 p.m. was also diverted to San Juan.
Dowe said Port Authority maintenance and engineering workers and an electrical contractor were scrambling to restore the lights on the runway as soon as possible.