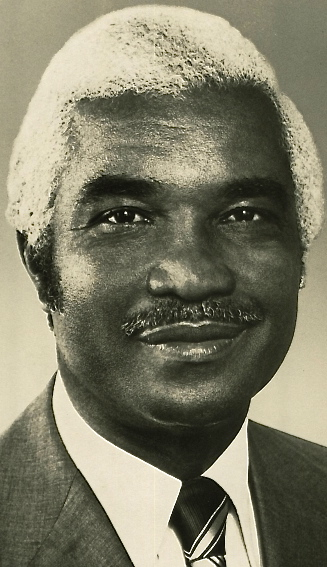 St. Croix will hold its annual commemoration of the life of former Gov. Cyril Emmanuel King Sunday in Kingshill cemetery, Sen. Terrence "Positive" Nelson announced Thursday.
The ceremony, celebrating what would have been the 92nd birthday of the territory's first Independent Citizens Movement governor, will be held from 2 to 3:30 p.m. at Cyril E. King Mausoleum, according to Nelson, who invited the public and all ICM members to come.
Nelson is currently ICM's sole representative in the V.I. Legislature.
The day is set aside by local statute, which says in part that "April 7 of each year, the birthday of Cyril Emmanuel King, shall be observed as "Cyril Emmanuel King Day" in the Virgin Islands. Appropriate ceremonies shall be held in all public schools in the Virgin Islands. Such ceremonies may include programs, assemblies and/or guest speakers."
The second elected governor of the Virgin Islands, King lost a battle with cancer in 1978, just shy of completing his first term. Gov. Juan F. Luis completed King's term as the second ICM governor, then ran and won as an independent.
"We are gathering to acknowledge the contributions and life of our dearly departed brother and most Honorable Governor of the Virgin Islands, His Excellency Cyril Emmanuel King," Nelson said in a statement. "He came to us on April 7, 1921, and was abruptly taken away in 1978, at the tender age of 57."
"Although Gov. King's death occurred midway through his tenure, his legacy of caring, responsive, and efficient government lives on," Nelson continued.
King was married to Agnes Agatha Schumpeter and is survived by one daughter, Lilia.
Two wreaths will be placed in the mausoleum, one for the governor and the other for his wife, who rests right beside him.
Further information is available by calling 1-340-712-2210.