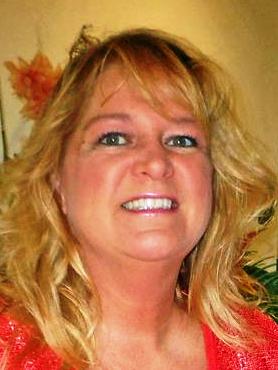 The first day of the Human Sex Trafficking Training conference was highlighted by the chilling story of Theresa Flores, a former "sex slave," now an activist and author. Flores spoke to the Source on Thursday.
The term "sex slave" conjures lascivious images. Images foreign to most of us. Certainly not a blonde, blue-eyed, 15-year-old popular high school student living comfortably in a large, well-off Catholic family in a Detroit suburb. The "girl next-door" personified.
The poised woman who speaks today is still blonde, still blue-eyed, remarkably sane, and she talks about the two years of her life she lived in pure, unadulterated horror, physically, emotionally and spiritually.
It started out simply enough. A boy she had a crush on asked her out, he gave her a drink which drugged her and he had his cousins take pictures of her while he raped her. Flores awoke to find not only her virtue missing, but as a blackmail victim. The boy threatened to tell her family, friends, peers and her priest unless she complied with further sex."
They said you have to work for us until you pay us back. Then we'll give you the pictures," she says.
"I was terrified they would hurt my family as they threatened," she says. "I did what they wanted for two years. Horrible. Humiliating. They were part of a gang. I was threatened constantly."
Flores was finally rescued when her family moved to Connecticut. Her father was a business executive who was transferred every couple years.
"I still had no one to talk to," she says. "It was over but I still lived in fear." Finally she told her parents in 1988, five years after the abuse stopped.
"We went to the police but they didn't want to do anything. 'Keep it quiet,' they said."
In college Flores finally told a boyfriend. "He still loved me and he suggested a counselor, but that was no help," she says.
It wasn't until several years later when, as a social worker, she realized who she was and what her story was. "I was in a conference on human sexual trafficking and I realized, at last, that's who I was. I went to the speaker and said, 'I need to talk to you.'"
Since that day, Flores hasn't wasted a moment advocating for others in the same situation. It's her passion. She left her 20-year career in social work to devote all her time to writing a book, "The Slave Across the Street," and organizing her not-for-profit Save our Adolescents from Prostitution (SOAP).
She is now a mother of three, a forceful speaker who has appeared on the "Today" show and MSNBC, and a relentless advocate against sex trafficking.
Flores' book is not for the weak of heart. It's arresting, compelling reading, ringing with truth.
She writes in her book, "I am the woman I am today because I met the devil and lived in hell. Having experienced both the dark and the light, I prefer to live in the light. I choose to use my past as a stepping stone for something good."
"I want to save another young girl from being tied up and taken against her will until she loses consciousness. To help give meaning to the pain I endured, the lies I had to tell and the invisible marks I suffered."