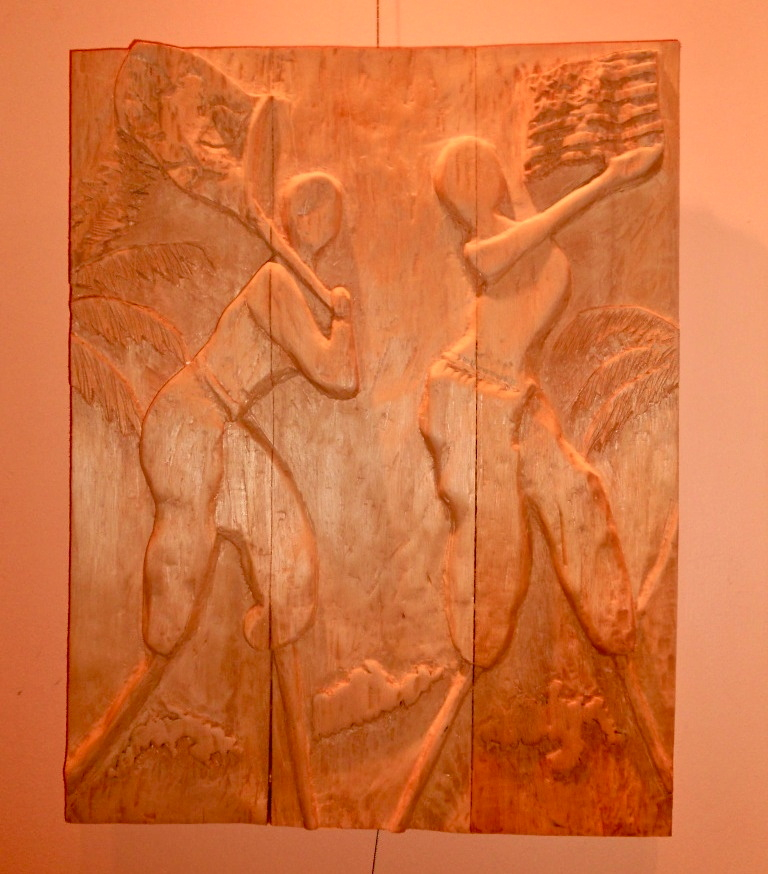 About 50 mahogany carvings by fifth and sixth graders from Gladys A. Abraham Elementary School are on display at the Virgin Islands Council on the Arts.
The show opened Friday and will continue until June 14.
Students carved wood pieces according to seven categories focusing on school subjects: geography, marine biology, fruit, botany, zoology, music and biology. There was also an "extra" category for pieces by administrators and the school nurse.
Students carved in what their mentor, artist and musician Afreekan Southwell, called the relief concept, which is a two or three-dimensional view of an item. A back plate is carved out and the item is lifted from the background, he said. Students first drew the shape of their items and then cut around them.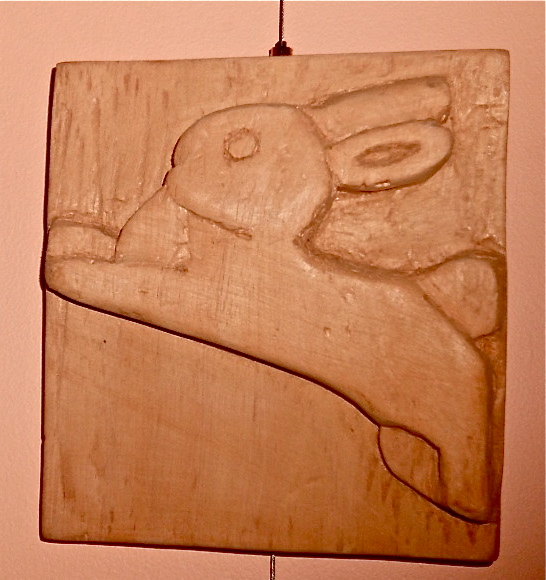 "When they saw the end results, then they started to marvel at the amount of work they've done," said Southwell.
Students learned to create woodwork art as part of a three-month class divided into seven areas. They researched pictures of underwater plants and animals as well as body parts, land masses and more, and then picked one to carve.
The newly dubbed artists also collaborated on one large cultural piece inspired by Virgin Islands culture, said Southwell. He gave the students ideas and they designed it together, each contributing to the final piece.
About 112 students worked during and after school to finish their pieces, but some were not yet complete, Southwell noted, so there are only 50 on display.
Fourth grader Sabrina Veras, who pleaded with Southwell to be in the class even though she isn't old enough, wanted to be in the program so much that she took time after school to carve.
Southwell noted that like Veras, many of the students went above and beyond to create pieces they were proud of.
Southwell said he's encouraging children to keep their carvings as it is traditional for artists to keep their first piece so they can remember where they started.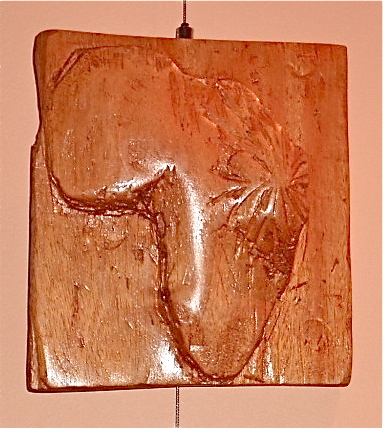 "I hope they can continue or remember what they have learned on the elementary level. I hope that this really continues with them," he said. "When I was first placed with tools, I never let it go. I hope it's the same with them."
The children also had a small display at the 2012 Carnival Cultural Fair, where Southwell said they had to turn down buyers.
Students have not yet seen their show at the Council on the Arts. Teachers hope to take them on a field trip so they can see the display and the effort they've contributed.
"They haven't experienced viewing their work like that. We hope it will inspire them and spark them to do more," said Southwell.