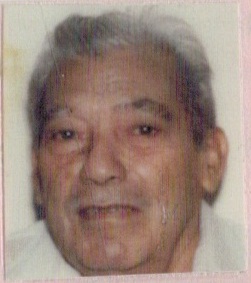 Pablo Nieves, also known as "Pablito," of Estate St. John's died on May 30 at his residence. He was 90 years old.
He is survived by his wife, Felicidad Nieves; sisters: Paula Nieves Rosario and Tomasita Nieves Perez; sons: Pablo Nieves Jr., Ramón Nieves, Reuben Nieves, Roberto Nieves, Alberto Nieves and Miguel Angel Nieves: daughter, Carmen Lydia Nieves; grandchildren: Nyx Z. Nieves, Carol Cruz, Pablo Nieves III, Rubiann Nieves, Cate Nieves, Joel Nieves, Miguel Cotto, Rubén Nieves, Jr., Claribel Cotto, Clarissa Cotto, Emanuel Cotto, Xavier Nieves, Daniel Nieves and Natalie Nieves; great-grandchildren: Julian Joseph Jr., Miguel Cotto Jr., Leyla Isabella Cotto, Enrique Morales Jr., Miah Alessandra Nieves, Solmarie Nieves and Alison Nieves; daughters-in-law; Ana M. Nieves, Maria R. Nieves, Nereida Nieves and Gladys Nieves; son-in-law: Miguel Cotto; and other relatives and friends too numerous to mention.
A viewing will take place at 9 a.m. and a funeral service at 10 a.m. on Thursday, June 7, at the Iglesia de Zion Hermanos Unidos En Cristo located in Castle Coakley. Interment will follow at Kingshill Cemetery.
In lieu of flowers, the family asks that donations be made to the Governor Juan F. Luis Cardio Vascular Center.
Professional Funeral Services Entrusted to: James Memorial Funeral Home Inc. Located at 6AA La Grande Princesse Telephone: 718-8663 Fax: 718-8661.