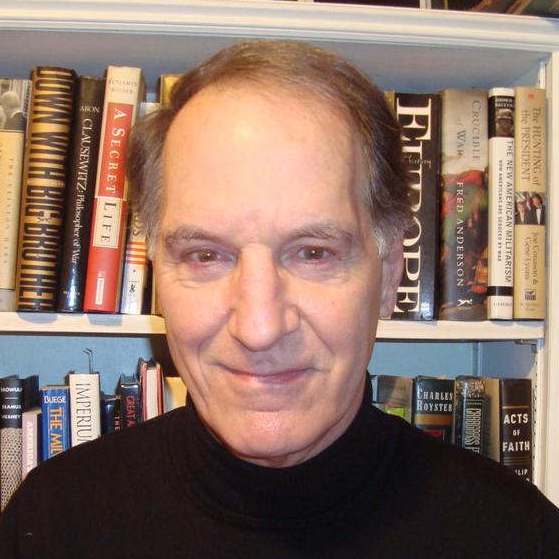 Where do you live? It's a funny question. The answer depends on who is asking and where you are when they ask. For example, if a stranger asks a Virgin Islander, "Where do you live?" the response might be "In the Virgin Islands" or "On St. Croix." If a local asks the same question, the response might be "In Dorothea" or "In Tutu."
We often think of where we live in terms of a city, town or neighborhood. We rarely think of where we live as the place that we work or go to school, even though we spend many hours in these places. Most of them are organizations of some kind. And, in basic ways, we do live in them.
There is a growing "healthy communities" movement in the United States, especially on the West Coast. But there isn't a "healthy organizations" movement. At least, not until now.
Patrick Lencioni is not a household name. But he should be. In my work with organizations, I am constantly using Lencioni's ideas. His numerous books have enormous value because he zeroes in on all of the right problems, he gives you concrete solutions, and he is engaging.
This stuff is not about the eight steps to become the world's greatest leader or the five habits of the masters of the universe or some brilliant insight that will change everything. It is about the nuts and bolts of successful organizations. And Lencioni gives you tools and approaches that you can begin to use tomorrow.
Lencioni's books have another great value for leaders and managers. When they read them, they feel better about themselves. In a flash, they realize that all organizations have flaws and problems, and a lot of them sound awfully familiar.
We are not alone. Everyone is screwed up in some way. Instead of getting defensive or trying to figure out who is to blame, people start thinking in terms of solutions and planned change. They also begin to understand what it will take to change. That is the hard part.
Lencioni has a new book out. Its title is The Advantage: Why Organizational Health Trumps Everything Else in Business. But it is not just a "business book." It has value for all kinds of organizations, government, nonprofit, large and small.
So what is organizational health? Lencioni defines a healthy organization as one that has integrity, one whose "management, operations, strategy and culture fit together and make sense." These organizations, whatever their type, have great clarity, little ambiguity, high morale, productive workers and very little turnover, especially of the most talented people.
He goes on to say that, in these healthy organizations, people learn from one another, they zero in on – and don't avoid – the critical issues facing the organization and they recover quickly from mistakes.
It's a perfect companion to The Advantage is Execution by Larry Bossidy and Ram Charan, who point out that most organizations fail not because of poor strategy but because of flawed execution. These organizations can't get things done, and execution is "the discipline of getting things done."
Bossidy and Ram have an equation for success. Success = a solid strategy + the right people in the right jobs + effective systems and work processes + a culture of performance and implementation tools.
Here is a bold statement. If Virgin Islands organizations systematically adopted Lencioni's and Bossidy and Ram's approaches across all three sectors – business, public and nonprofit – the territory would be seen as the shining star of the Caribbean within ten years.
It would prosper. It would become the tourist destination of choice. It would be seen as a great place to do business. Its government would be widely respected. And Virgin Islanders would be happier. Their healthy organizations would make a direct contribution to building healthier communities.
Possibly best of all, getting there is free. It is the hard times model for positive change. So what's the catch? There is no catch. There are only challenges, almost all of which are related to entrenched organizational cultures and behaviors that are unhealthy and have to be overcome to move forward.
The starting point in solving any problem is to name it, to face reality. In moving forward, addressing some of these difficult cultural and behavioral problems is the first step. Lencioni's checklists make this clear. And when you look at Bossidy and Ram's equation for success, it becomes clear that execution is a big weakness in the territory.
In a half-time interview, a football coach whose team was being slaughtered was asked, "Coach, what do you think of your team's execution?" The coach's response: "I'm in favor of it."
With respect to execution, the Virgin Islands is being slaughtered. The equation for success provides both a checklist evaluation of where an organization is and an action agenda for continuous improvement.
Then there is the need to deal with what may seem to be boring issues on a long-term basis. Many Virgin Islands organizations, especially government agencies, have lots of scar tissue. Leaders and managers often see their positions as property or a source of prestige rather than a responsibility. Workers are disconnected from their organization's mission and purpose and see their positions as "just a job." These are unhealthy organizations. They didn't get to be that way overnight, and it will take a sustained effort to make them healthy.
Finally, there is a need to take a path that rejects both big talkers with pipedreams and the comfort of pessimism, the reassuring belief that nothing can be done to make things better.
One of the striking things about the healthy organization approach is that, like healthy communities, there is nothing new here. These are all tried and true methods. They work.
The healthy organization approach is also a rejection of the never-ending search for the "innovative" or the "new new" thing. Philanthropists and foundations are constantly seeking "transformative" approaches to our major problems. In their eyes, transformative usually means "new," and the new becomes old pretty fast. So you never find out what really works. These approaches work. But they are not sexy. They are difficult and take people outside their comfort zones.
Guiding these efforts may seem to be beneath the level that leaders should be dealing with, especially those leaders who have bought into the cult of the CEO, of strategy and transformation. They are not. This is what leaders should do.
And in a time of scarce resources, they represent the best approach to a successful future for all kinds of organizations and for the communities that make up the territory.