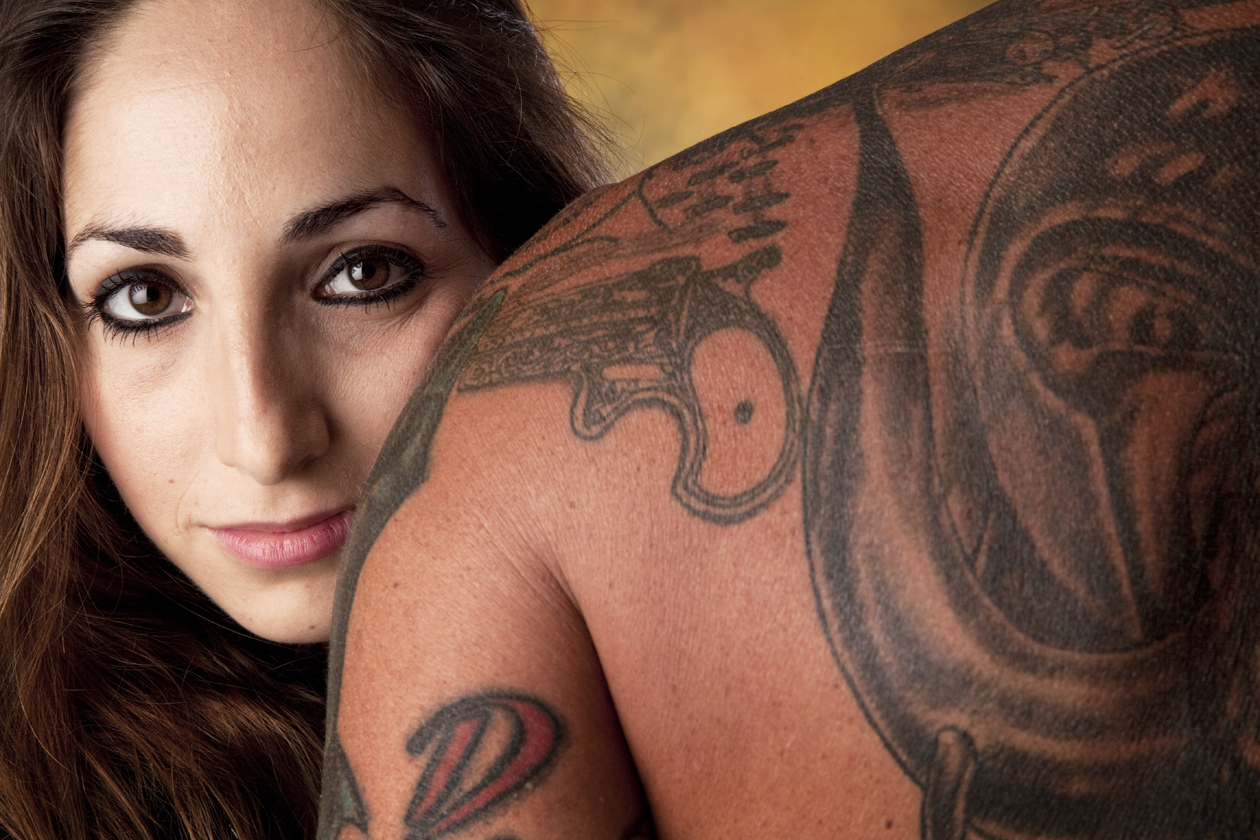 'Portraits in Ink' is photographic exploration on the current 'scene' on St Thomas. All the subjects live here and work here and have regular lives, except for the extraordinary artwork on their bodies. The focus is on couples in a relationship, but there are individual subjects as well.
"I wasn't after 'mug shots' of the tattoos, like you would see in a tattoo parlor," Rockstein said. "Instead I wanted to use the tattoos create 'body-scapes'… images that show the relationship between the artwork and the body that hosts it. And beyond that, I wanted to create a series of portraits that captured something unspoken about the relationships my subjects had with each other and themselves. I think I accomplished that."
"Portraits in Ink" opens Saturday, March 10, at Fstop Gallery. The public is invited to the reception beginning at 4 p.m. Classical violinist Leah Aronin will perform at 7 p.m. The show will hang in Tillett Gardens through May 30.