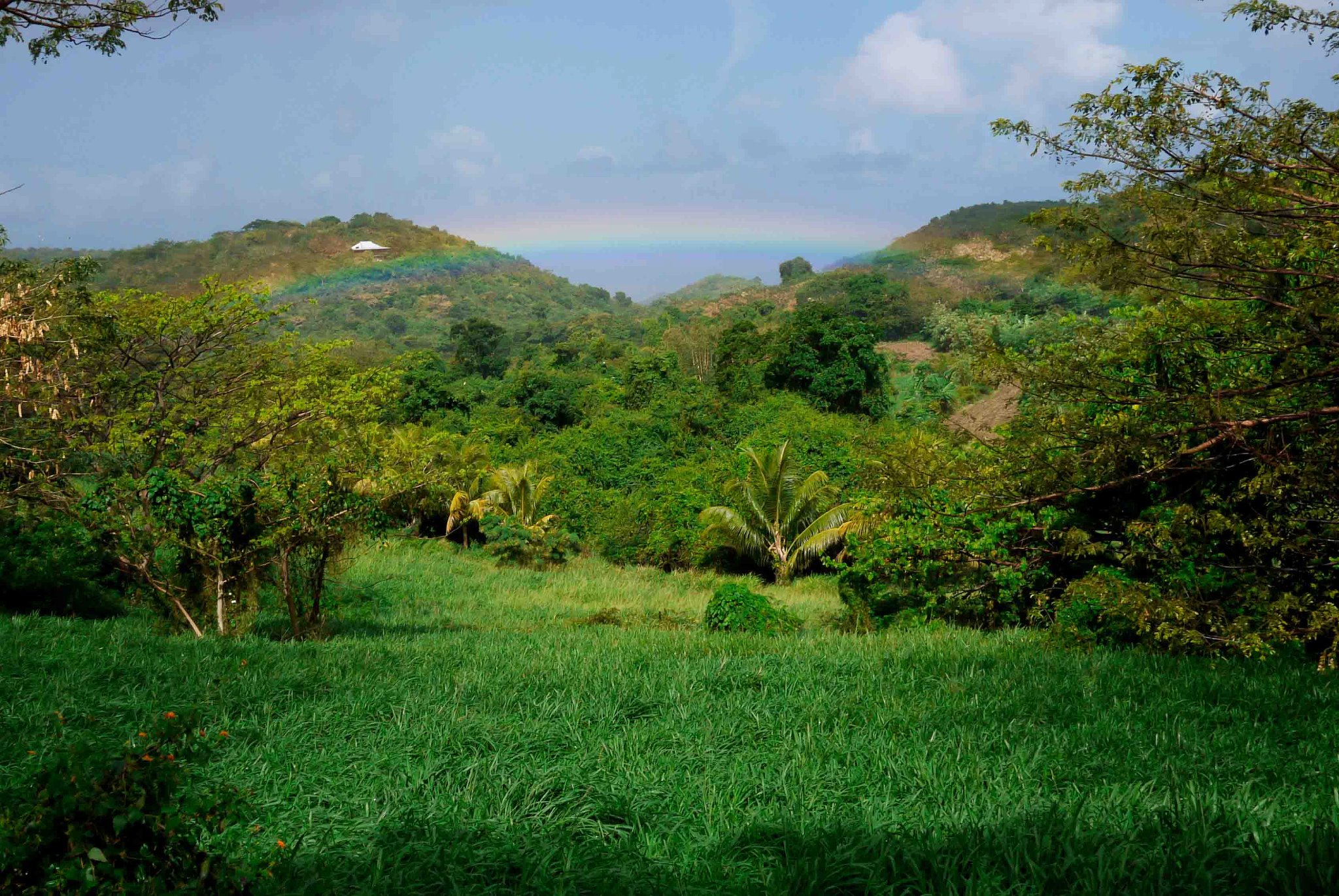 In the wake of Hovensa's collapse and in the midst of environmental turmoil, the Virgin Islands Sustainable Farm Institute and Ridge to Reef Farm prepare for the sixth annual Bush Skills Weekend, a program designed to provide an example of a grassroots way of life that doesn't involve oil or imports.
Located on 50 acres of lush Crucian rainforest, VISFI is an institution that offers hands-on agricultural education. The institute was co-founded by Ben Jones about a decade ago and is currently being operated by agro-tourism manager Shelli Brin and program director Nate Olive, owner of Ridge to Reef Farm.
Olive founded Ridge to Reef Farms in 2010 as a working organic farm providing food to the St. Croix community, and as a haven for education and mindful recreation to visitors and locals.
While the sustainable production of food and the fostering of a close and respectful connection with the land are at the core of the institute's purpose, passing on this knowledge and awareness is perhaps just as integral to the program. Ridge to Reef Farm offers extensive five-week training programs and apprenticeships to those interested in pursuing a career in sustainable agriculture.
The farm offers a summer camp for kids 12 to 16 and several programs for people of all ages, including the annual Bush Skills Workshop to be held Thursday to Sunday.
Primitive survival skills teacher Steven Snowbear Taylor comes down twice a year from Asheville, N.C., for the Bush Skills Weekend and the group's Natural Mentor's Summer Program. Taylor said his aim is to show people low impact survival methods and how to "make a good, rich, comfortable life" directly from the land.
Taylor said corporations currently dominate agriculture, and many peoples' livelihoods depend on the cycle of industry. He suggests small-scale, organic approaches to not only food consumption but to consumption in general.
"Think small scale, rather than trying to solve the nation's problems," he said. "All we can do is start at a personal level and take it to a community level."
Olive also stressed the importance of a regional economy and of buying and eating local. He said that with all small farms "the cards are automatically stacked against us" because the competition is large-scale agriculture, which he said misuses land and "cuts corners."
"We have become complacent," Olive said. "We are trained to be consumers." No needs to buy a banana from the grocery store when they grow so easily here, he said, stressing the consumer's power.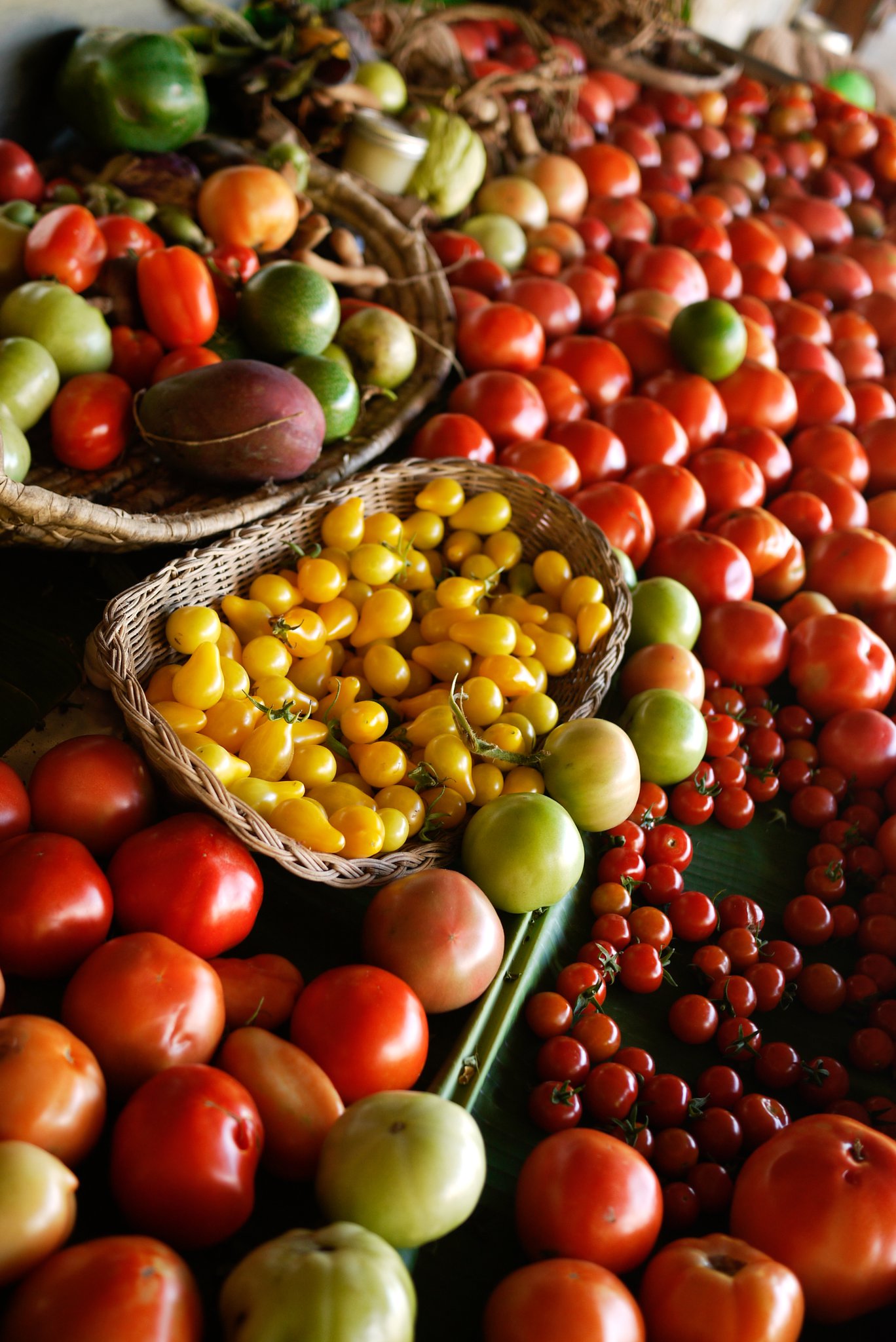 "You vote with your dollar, so vote for farmers. If you're buying in stores, who are you voting for?" Olive asked.
Ridge to Reef Farm is USDA certified organic, and five of its fifty acres are currently used for food production. The VISFI community is increasing the land used to grow food to fifteen acres. The rest of the land has been reforested with native plants.
"We don't just grow food," Brin said. " We also grow resources."
Bamboo grows throughout the property in the midst of forested areas and outdoor classrooms and community spaces.
In the wake of Hovensa's collapse, sustainable agriculture and increased self-sufficiency and community closeness could be a viable route to recovery for many individuals, Brin thinks.
She said she wishes more kids would come up to the farm. Ridge to Reef's Natural Mentors Summer Farm Camp was a finalist in National Geographic's Geotourism challenge in 2010 for "places on the edge."
The camp runs for six weeks over the summer and is aimed at teaching teenagers about ecological systems and connections. It also provides campers with practical skills such as growing food and making useful things by hand with natural materials, such as fruit pickers,.
"We choose this age group for a specific reason," Brin said, noting that this is the "age when people form their closest connections with their land and their culture."
Brin said her favorite part of school tours is seeing kids go out, run around, experience nature and have the space to "just be kids."
With farms and farmers markets across the territory there are many opportunities for Virgin Islanders to learn about growing food by volunteering with local farmers, and to be conscious consumers in switching to a local diet.
Farming and agriculture, when done organically, lead to vibrant communities and healthy individuals and environment, Olive said.
He said that in times of crisis, like a hurricane, everyone comes together, sharing food and checking up on one another. "But why only then?" he asked. "If we decide that those times are every day, then we don't need Hovensa."