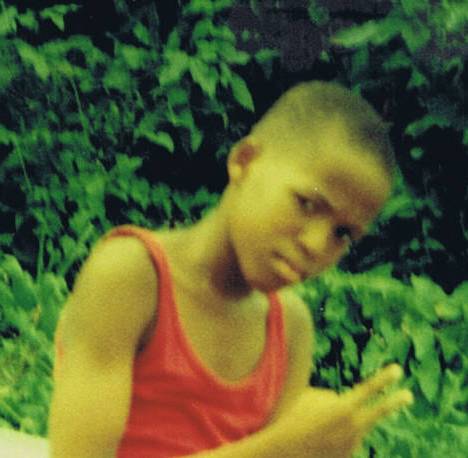 Shevais Jabari Powell, better known as "Ney Ney" or "Benz," died on Friday, Feb. 10, at his residence. He was 24 years old.
He is survived by his
mother,
Sheryl Joseph; father, Walden Powell; stepmother: Lauretta Powell; sisters: Sherry Powell, Shophia Joseph, Dania Collazo, Gresilda Dangleben, Nikole Hodge, Nikeasha Allwood, Regina Edwin and Rhea Powell; brothers: Shane Powell, Shandos Powell, Sholan Joseph, Lincoln Powell and Adrian Bonelli; sister-in-law, Davianne Rogers-Powell; brother-in-law, Kenneth Edwin; grandfather, Stanley Powell Sr.; nieces: Re'Niaqua Thomas, RyDania Molyneaux, Sho'Nique Powell, ShoNika Powell, Hasannia James, Samalia Southwell, Deneicia Baxter, Rhenevia Wilson, Jodie Welsh and Ciniya Powell; and nephews: Hasani James, Lincoln Powell Jr. and Civonte Powell.
He is also survived by aunts: Densie Brewley, Carol Fonseca, Lucinda Mercer, Delta Brewley, Willie-May Lettsome, Ann-Marie Powell-Maduro and Lois Potter; uncles: Kelvin Brewley, Nigel Brewley, Anthony Brewley, Arvan Lettsome, Elton Fonseca, Calvin Brewley, Diego Penn, Alexander Wheatley and Bolo Powell; great aunts: Elitha Brewley, Iva Archibald, Elaine Mulraine, Lillia Maduro, Ruth Chinnery-Powell, Edris Powell, Edith Powell, Winifred Belle-Powell, Clarence Powell, Patricia Powell Mitchell, Alda Santos, Louise Lettsome, Liliette Gordon, Ruth Gordon; and great uncles: James Brewley, Stanley Powell Jr., Lawrence Powell Sr., Liston Powell, Carl Powell, Vincent Powell, Julian Gordon and Wesley "Professor" Gordon.
Other survivors include godparents: Blutte and Verna Maduro; special cousins: Everton McMaster, Benida Blyden, Lester Mercer, Byron Massicot and Cheryl Mercer; cousins: Rico Penn, Riconia Penn, Ricosha Penn, Brittany Fahie, Kevin Penn, Kayla, Tasha Penn, Akacia Powell, Aniyah Powell, Dalton Powell, Akell Powell, Dedra Powell, Lia Chinnery, Leapole Chinnery, Dion Otto, D'jon Otto, Dia Otto, Devon Otto, Ebony Powell and Emery Frett; special friends: Papa Smurf, Benji, Buckley and Morgan; as well as many other relatives and friends too numerous to mention.
A viewing will take place from 9-11 a.m. followed by a funeral service at 11 a.m. on Saturday, March 3, at Christchurch Methodist.
All arrangements are by Davis Funeral Home, 774-1464.