The Source takes a look at the local film industry in a series exploring its colorful and frequently bumpy beginnings through its ongoing successes: "The Curious Case of Benjamin Button," "Weekend at Bernies," "Twilight Saga: Breaking Dawn," documentaries, TV productions, music videos, and more.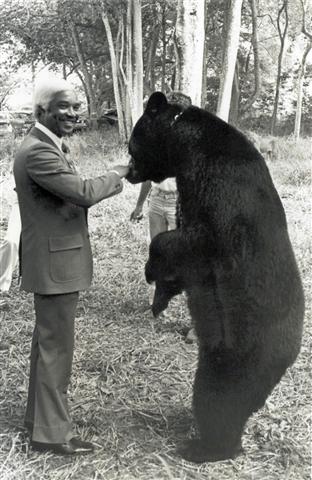 The Film Office has been one of the few niches in the V.I. government that annually generates far more in revenues for the government than it spends. Tourism commissioner Beverly Nicholson Doty, and Steven Bornn, Film Office Development manager, estimate the government takes in at least four dollars for every one spent.
According to Bornn, TV productions spend approximately $85,000 a day in a location. Such shoots last on average 7 to 14 days. Feature-length motion pictures pump more than $100,000 per day, with low budget productions and documentaries average between $15,000 and $35,000 per day. Television commercials average between $50,000 and $100,000 per day, and still shoots run around $25,000 per day.
In addition, location film production business generally pays higher than usual wages and is labor-intensive. The industry contracts with local businesses, employs skilled workers and large numbers of local self-employed professionals and paraprofessionals, everything from accountants to technical crews and actors.
The USVI Film Promotion Office, created in 1973, is one of the oldest film commissions in America, a founding member of the Association of Film Commissioners International, and the first in the Caribbean.
In briefing business leaders on her department's marketing efforts in a recent Government House meeting, Nicholson Doty announced nine film projects are already slated for the territory. One is a $3.5 million dollar project, which was finalized by Tourism in late December 2011.
With the territory's current financial crisis, the film office is in the news. A Senate committee hearing is scheduled Friday on The Sustainable Tourism Through Arts-Based Revenue Stream (STARS) bill, which would give local companies similar tax breaks to those offered through the Economic Development Commission and the University of the Virgin Islands Research and Technology Park.
Nicholson Doty says the bill has been in the hopper for a few months. Friday will be her third time testifying on it.
As for the current Film Office budget, Nicholson Doty says it is not budgeted separately. "We spend about $1.5 million on promotion, and another quarter million in terms of support for the film industry annually."
And that's a far cry from nothing at all.
The Early Days
It all started, fittingly enough, at Sib's, a local bar where, in a chat with then Sen. Addie Ottley, young film makers Win de Lugo and his pal, Eric Matthews, with nothing more to their names, abundant moxie, and big imaginations, set the stage for what is now our burgeoning film industry.
De Lugo and Matthews had met and worked on film together in the states in the sixties. In 1970, Matthews had co-founded an independent film company in his native Los Angeles where he had written a movie, "Sunstroke."
"Win and I came here in 1969 to put "Sunstroke" together, but we weren't able to get anywhere, so many delays," Matthews said this week. "There was no support here. The mañana factor haunted us throughout the production. We kind of kicked around the idea of forming a nucleus, a film office, from our own personal, practical experience.
"One afternoon," Matthews continues, "we were talking with Addie at Sib's, telling him how a film office could benefit the islands. Addie loved the idea. He got legislation passed creating the Film Office. It opened in 1973," Matthews says, "but with one catch – no funding.
"Later, when Addie became Lt. Governor, he got us some funding," Matthews says. "I think our first film here was 'The Voyage of Captain Cook,' a BBC production."
Fast Forward to 1975
With no funding under their belts from 1975's fiscal budget, de Lugo and Matthews persuaded the late Gov. Cyril King to travel with them to St. Croix, where "The Island of Dr. Moreau" was being filmed in its entirety at Davis Bay, now Carambola Beach Resort, which was pretty much a jungle, according to Matthews.
Aside from the big stars like Burt Lancaster, the real stars of the film to the local population were the lions and tigers and bears. Loads of them had been imported for the production. Matthews says Betty Sperber, the godmother of St. Croix tourism, had arranged for local school kids to come for the day to see the animals.
So Far, So Good.
De Lugo, speaking Thursday from his Los Angeles home, enthusiastically picks up the yarn, fresh as though it were yesterday.
"It was hysterical," says de Lugo. "We had it all set up for Gov. King. He came to the set with his security guard at his side with a pistol on his hip. There's this giant black bear lounging on the ground with just a single rope around him to denote a pen, his zone.
"Suddenly, Gov. King strides, then starts running toward the bear, throwing the rope over his head to get to him," de Lugo says. "The bear is startled, laying there with its stomach sticking out; it jumps up and stands to its full height, about five feet taller than the governor. Oh, dear God, I thought, the governor will be killed and it's the end of us. The guard was grabbing at his gun, but the governor was between the bear and him, towering over the governor. I could see him grabbing the governor and crushing him."
Then, fate was kind. "Everybody was frozen in a state of shock," de Lugo says. "Gov. King was beaming up at the bear, and the bear just sits back down on his bum and gazes up at King."
De Lugo says he thought the bear was Gentle Ben from a TV series, and it turns out it was.
"The animal handler told me we should 'thank our stars' that it, indeed, was Gentle Ben."
Speaking on St. Thomas this week, Matthews, calls the ensuing photo of King and the bear, the "shot that was seen around the world," so to speak. "That shows you the power of one single photo. And there were other shots of the youngsters and the animals, Associated Press, lots of publicity. We got our funding almost immediately."
At that time, Matthews recalls today, "It was probably around $100,000, certainly no more than $125,000."
So, how did a production of that magnitude, come to be filmed on St. Croix? De Lugo, who loves a good story, was happy to oblige.
"I'm sitting in my kitchen one morning reading a Japanese movie industry marketing magazine that mentioned the producer Sandy Howard was in Canada, trying to put money together for the film. I found it so interesting that I saw down right there and wrote him a letter telling him what we have to offer."
De Lugo followed that up with more written pleas.
"Then, I was at the Cannes Film Festival, and I heard he [Howard] was in town, so I called his hotel, and asked if I could come upstairs," de Lugo says. "I knocked and he yelled back to come in and there he is, poised on his balcony, hands on hips like Errol Flynn. He says, 'The reason you're going to get this film is that you've hounded me like no one else, and I admire that.'"
De Lugo says he always got grief from the government for financing film festival trips. "But, that's where you make the contacts," he says. "That's where I secured 'Christopher Columbus: The Discovery.'"
With de Lugo as director and Matthews as assistant director, the film office boosted the number of film projects shot on location in the territory from 10 in 1970 to more than a hundred in 1990. These feature films, TV series episodes, commercials, music videos, documentaries and live network broadcasts generated more than $17 million in revenues for the territory, plus millions more in publicity by the time both left. Matthews departed in 1990 to help develop the local theme park Carifest, and de Lugo a year or so later to Los Angeles to be the West Coast consultant for the film office, while pursuing an acting career.
Coming Up
Manny Centeno joins the office in 1990 – running it successfully for the next 10 years – local film festivals, more shooting stories, the nuts and bolts of the industry, and more.