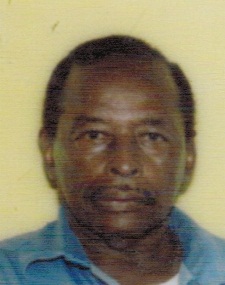 Raphael M. Brathwaite of Estate Mon Bijou died at his residence. He was 76 years old.
He is survived by his daughter, Shana L. Brathwaite; son, Arnold C. Brathwaite; godchildren: Lawrence Petersen Jr. and Cyril Peter; sister-in-law, Gloria D. Brathwaite; brother, David S. Brathwaite Sr.; niece, Levonne L. Hodge; nephews: David S. Brathwaite Jr.; great niece, Camille Brathwaite; great nephew, Johannes Brathwaite; aunts: Mary Petersen and Cecilia Petersen; special friends: Guenevere David, Janice Estrill, LaVonda Bullitts and family, Alphonso Stalliard, Lucy and Joseph Baker, Wilmot Edwards, Dudley Feron, Gloria Joseph, Alberto Felix, Catalina Reiser, Crystal Starchen, Emile James, Eustace Archibald, Doreen C. Pemberton and Veronica W. Frorup; special cousins: Wanda Brooks, Carmelo Torres, Kevin Sealey, Clayton Williams and Dennis Greenidge; cousins: Agnes, Sharon, Patricia, Nathaniel and Michael Greenidge, Alfredo Petersen, Beryl and Ruben Williams, Ronald and Raphael Phillip, Elisa. M Harrison, Agneta, Sherill and Mercedes Petersen, Randolph and Randolph Jr. Petersen, Mercedes P. Samuel, Winifred P. Encarnacion, Josephine P. Springer, Raymond, Lawrence and Claudius Petersen, and Lisa Peters; as well as other relatives and friends too numerous to mention.
There will be tributes at 9:30 a.m. and a funeral service at 10:30 a.m. on Wednesday, Jan. 25, at St. Ann's Catholic Church. Interment will follow at Kingshill Cemetery.
All arrangements are by James Memorial Funeral Home Inc.