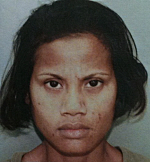 Two St. John residents were arrested about 12:30 p.m. Monday for attempting to sell drugs to off-duty Police Department officers in the middle of Cruz Bay.
Hensely Sonson, 29, and Eunice Patris, 30, were arrested on Veste Gade, the street that runs from alongside the post office to First Bank.
Residents at a "Meet and Greet" at the Battery Tuesday complained to Police Commissioner Henry White Jr. that the street was often the scene of violent incidents and frequent drug sales.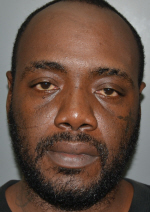 Sonson allegedly had two small plastic bags of cocaine, a small plastic bag of marijuana and various pieces of drug paraphernalia in his possession.
Both Sonson and Patris were held on $10,000 bail each and remanded to the Bureau of Corrections pending further court action.