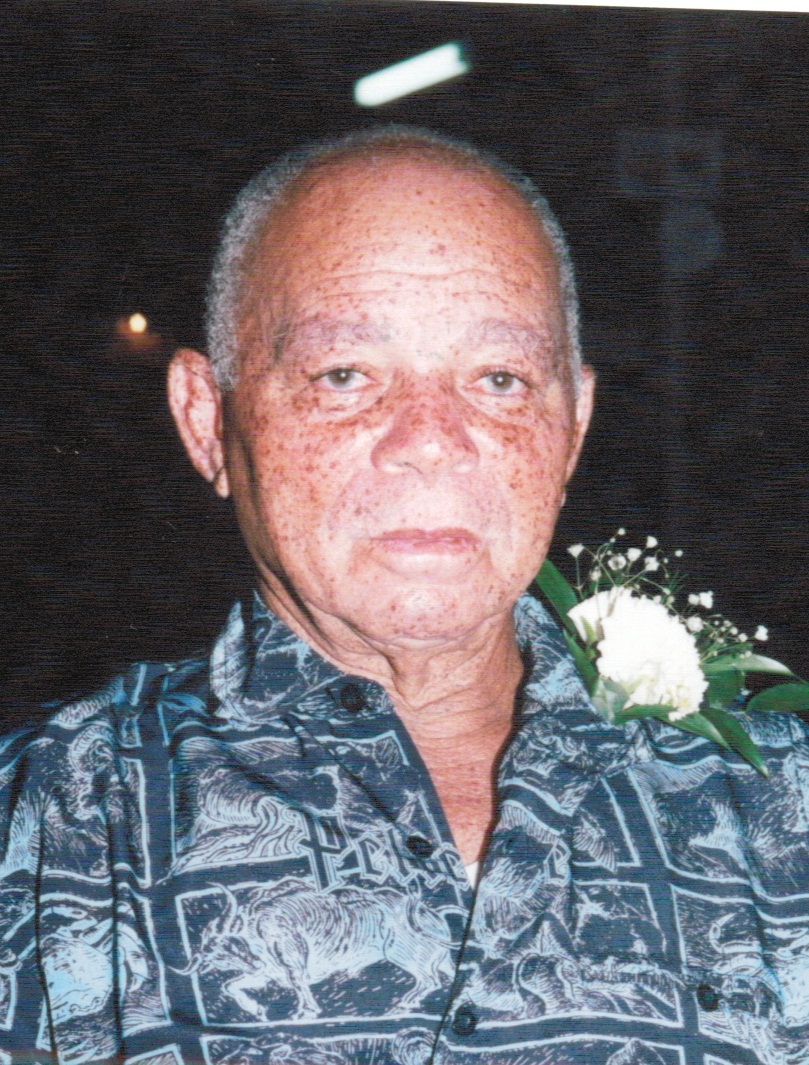 Thomas Alfredo Johnson Sr., also known as "Squeeze," "Fredo," "Potranika" or "One Johnson," of Estate Whim died on Jan. 4, at Gov. Juan F. Luis Hospital. He was 79 years old.
He is survived by his daughters: Edna I. Abramson and Tricia R. Johnson; sons: Thomas A. Johnson Jr. (Tommy), Franklin D. Johnson (Frankie), William A. Johnson (Billy) and Kevin A. Johnson (Spike); sister, Naomi Thomas; brother, Ralph P. Johnson Jr.; loving companion, Pear S. Miranda; daughters-in-law: Chermaine Hobson-Johnson and Donna Gay-Johnson; son-in-law, Rupert R. Abramson Jr.; grandchildren: Kesha L. and Tashieka L. Tatum, Hideikel Yuhudah, Tia, Shavon and Shamika Johnson, Thandi M. Masiela, Franklin D. Johnson Jr. and Shana N. Johnson; great-grandchildren: Kyla J. Miles, Teyona K. St. Rose, Tatiana K. and Tamia K. Hodge, Shaya N. MIngo and Zoria Jones; and sisters-in-law: Eleanor K. Johnson, Thelma P. Charles, Jouean Jacobs, Karen W. Quinn, Loretta W. Lynch, Hulda W. McIntosh and Margaret W. Brown.
He is also survived by nieces: Eloise L.. J Benjamin, Beverly J. Thomas, Deborah C. Johnson, Dinah J. Wright, Yvette M. Johnson, Sharmaine E.J. Valentine, Sedricka R.J. Brathwaite, Deborah Doyle, Theda Dennis, Myrna Mathurin, Delzia Thomas, Michelle Charles, Collete Baker, Aisha Coker, Erica McIntosh and Leah C. Durant; nephews: Larry and Kirby Johnson, Douglas Thomas, Donald Thomas, Elliot Wilson, Ronald Cornelius, Alphonso Bastian, Elmo James, Carlton Cornelius, Gregory Charles, Ronald Charles, Troy and Michael Richards; great nieces and nephews too numerous to mention; many godchildren; as well as other relatives and friends too numerous to mention.
There will be a viewing held at 9:30 a.m. followed by a funeral service at 10:30 a.m. on Thursday, Jan. 12, at St. Patrick's Catholic Church. Interment will be at Frederiksted Cemetery.
All arrangements are by James Memorial Funeral Home Inc.