When bankrupt former Innovative owner Jeffrey Prosser's creditors first called in their debts in 2005, the extravagant executive claimed he was victim to a giant conspiracy and later sued his creditors under the federal Racketeer Influence and Corrupt Organizations act. U.S. Bankruptcy Judge Judith Fitzgerald ended that lawsuit and enjoined any future litigation on those issues in December.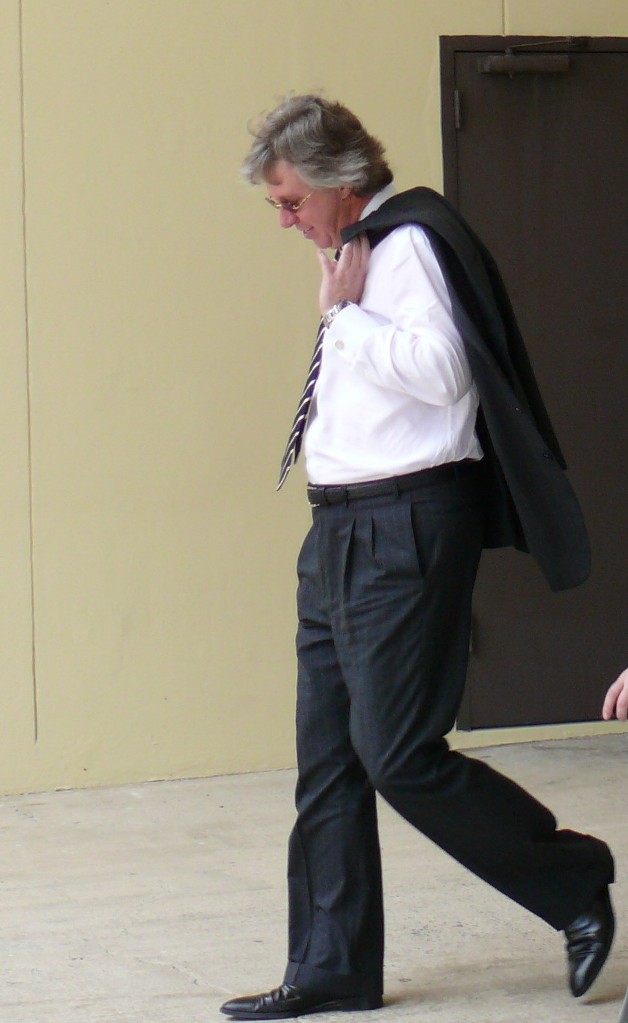 Prosser, formerly the owner of Innovative Telephone and the two Innovative cable TV companies, has been in bankruptcy since 2006. His former companies, several homes, and millions of dollars worth of personal possessions have already been seized and sold at auction over the course of the bitter, extremely protracted and contentious bankruptcy.
In a December 2009 lawsuit, Prosser claimed the Rural Telephone Finance Cooperative, which loaned him half a billion dollars, and a set of hedge funds under the name Greenlight, which loaned him around $160 million, were conspiring together to "destroy" him. In court filings, Prosser alleged "RTFC management decided it wanted to replace Prosser and the rest of ICC's management," and RTFC sued ICC for defaulting as part of a "scheme to try to starve 'Prosser's companies' of funds and cause ICC to collapse." He also claimed RTFC secretly took a page out of his loan agreement and substituted a different page, leaving no evidence anywhere of any change, and that RTFC faked financial statements to create the impression it was losing money when it was not.
RTFC has denied all these claims. In her order dismissing the claims, Fitzgerald does not directly address the truth of the claims. Instead, she agrees with RTFC attorneys that Prosser had already released RTFC and Greenlight as part of a global settlement all the parties signed onto in 2006.
After making his conspiracy claims, Prosser negotiated an agreement with RTFC and Greenlight where he could discharge nearly a billion dollars in debt for $402 million if Prosser came up with the full amount by July 31, 2006. In exchange, Prosser signed two global, all-encompassing releases – one for Greenlight and one for RTFC – dismissing any and all claims and any present or future liability for any actions up to the day of the agreement.
Prosser failed to make the payment deadline, voiding the offer. He argued to the court his waiver was voided at the same time as the discharge offer, but Fitzgerald disagreed, saying the terms of the release were clear and were not contingent on the discharge. The judge itemized where each charge in the RICO suit had been made before, and said Prosser simply added references to more recent years to his more recent filings.
"The fact that the Prosser Parties have updated their citations to, for example, Forms 10-K and 10-Q filed by CFC in more recent years and have alleged that the RTFC issued fraudulent financial statements in years after the date of the Releases does not change the fact that the conduct complained of relates only to the events and causes of action and claims that they released," Fitzgerald wrote. "[A] party should not have to continually defend conduct that was released. There is no harm to the Prosser Parties. The Prosser Parties are sophisticated litigants and they entered into the Releases of RTFC and Greenlight with the advice of counsel. The public interest is served by granting relief to Plaintiffs inasmuch as parties to releases are entitled to rely on the bargains they make."
This court action permanently ends one of the few remaining unresolved Prosser legal efforts to undo the last five years of bankruptcy court actions, which have systematically divested the former tycoon of his one-time media empire to pay his creditors.