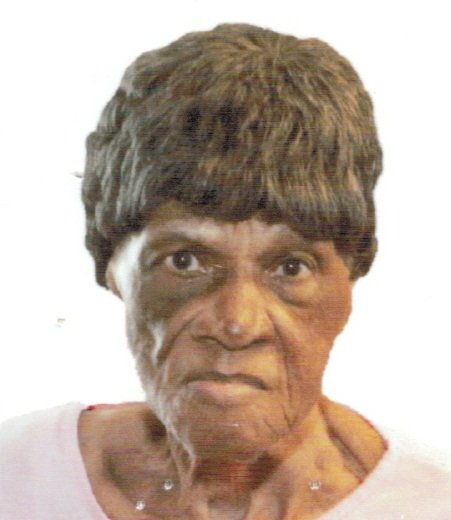 Elvina E. Phillips of Estate Strawberry Hill died on Nov. 24 at her residence. She was 85 years old.
She is survived by her daughters: Jeannette Philipps, Patricia Philipps Abbott, Elsa Philipps, Elfrida Philipps and Magdelin Philipps; son, Patrick Phillip; adopted daughters: Gwendeline James, Verner Pollard and Yvonne Roebuck; grandchildren: Michael Ramirez, Kareem Jomaru, Chantell Abbott, Rudy Philipps, Illio Matos, Jason Matos Sanchez, Sherman Philipps, Pamela Busby, Ursula Philipps, Minerva Krent, Pamela Philipps, Regina Philipps, Eugene, Herman and Franklin Philipps, and Theresa Philipps; great-granddaughter, Xiomara Abbott; daughters-in-law, Alta Gracia Sila Philipps; and son-in-law, Cecil Abbott.
She is also survived by sisters: Germaine Richardson, Gloria Bryson and Iona Richardson; brothers: Michael Richardson, Albert Richardson and Elton Richardson; special friends: caretaker, Victoria Baptiste (Baby), the Murrays, Archibal's and Roberts families; other relatives: Javois Brown, Canagieters, James, Illidge, Carty, Baker, Froston, Groeneveld and Mussington families; as well as other relatives and friends too numerous to mention.
There will be a viewing held at 9:30 a.m. and a funeral service at 10:30 a.m. on Friday, Dec. 9, at St. Ann's Catholic Church. Interment will follow at Kingshill Cemetery.
All arrangements are by James Memorial Funeral Home Inc.