Gifft Hill School students fanned out across St. John Thursday for a day of service called Gifft Hill School Cares.
"It helps out with the community and shows Gifft Hill School cares," Kaitlin Bleyer, 11, said.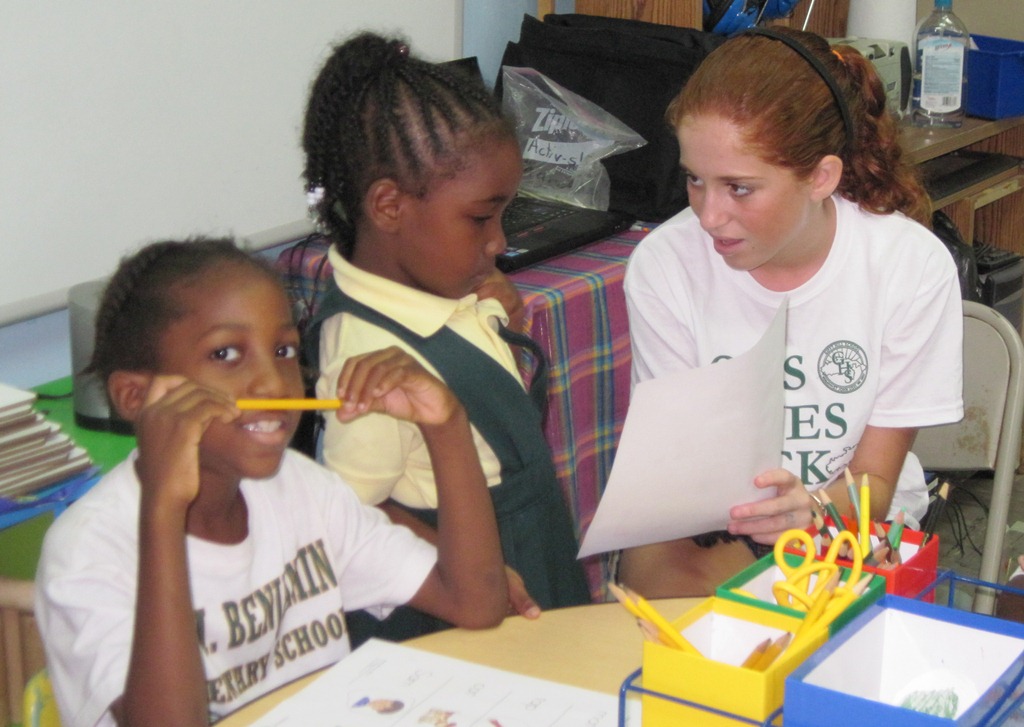 Bleyer was busy helping Guy Benjamin School teacher Lucille Parsons with her kindergarten class; she was getting some hands-on experience in dealing with young children, since she said she wants to work in day care.
Marisa Clendinen, 12, helped out with the reading program in teacher Tammy Judkins reading class.
"I think it's fun to help," she said.
Soleil Gessner, 11, agreed and said it was fun to help other schools.
At the nearby Coral Bay Fire Station, seven Gifft Hill students were getting the inside story on being firefighters.
"It's very heavy and very hot," Viniqua David, 15, said as she suited up in firefighting gear.
The four firefighters on duty gave the students the full run down. In addition to trying on the gear, they learned why some of the equipment is necessary.
"Once you stop moving for 40 seconds an alert goes off," Magabe Calixte said as he explained the importance of an alarm that alerts his colleagues that he's gone down.
As they tried on masks, firefighter Romeo Valentino told them that they're going to have problems with the mask if they have claustrophobia.
Angel Bolques, who works in Gifft Hill School's development office, accompanied the students to the fire station.
"I think it's very important for the next generation to know the value of giving back and paying it forward," Bolques said.
This is the second year that all Gifft Hill School students from all grades spent the day showing the community that they care by doing projects at 21 locations on St. John.
"It gives back to those who help us," Molly Murrill, the school's assistant to the development director, said.
She also said the students learn the value of community service by giving to others, and it helps them connect with the community.
"It helps them to see what other people's lives are like," Murrill added.
The students did clean ups, planted gardens, fixed things that needed repair, raised money for the Animal Care Center of St. John, entertained seniors, and helped feed homeless St. John residents.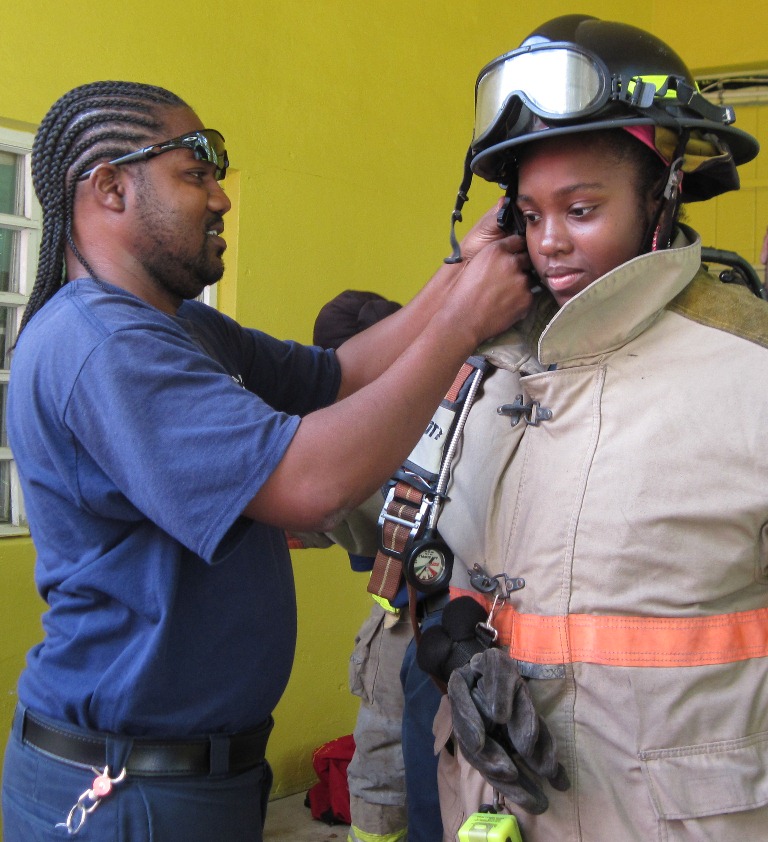 According to Murrill, the logistics of getting all 156 students from the school to where they needed to be and when they needed to get there were daunting.
"That's the trickiest part," she said.
The school is using its van, as well as those from agencies, parents are volunteering, and taxi drivers are helping, Murrill added.