No quorum put the kibosh to the Public Services Commission's plans to hear a consultant's report on the operational and financial issues concerning the two ferry companies that run between St. John and St. Thomas – Transportation Services and Varlack Ventures.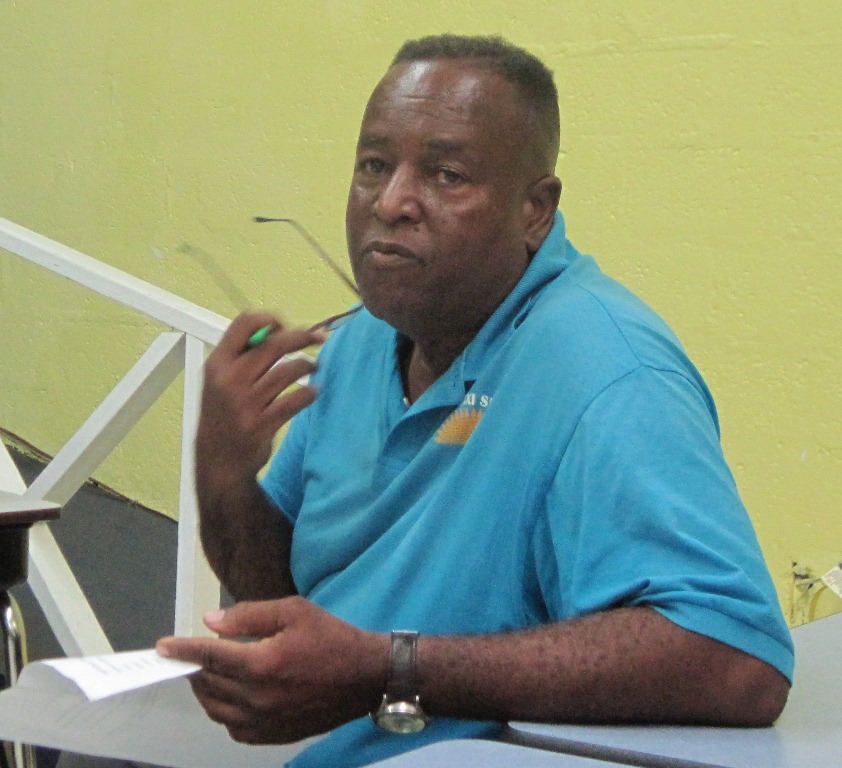 The shortage of PSC members didn't sit well with some of the 30 people who attended the meeting held Tuesday at Julius E. Sprauve School.
"Someone is always missing from the meeting," St. John resident Edris Santos complained.
She and Sen. Louis P. Hill, who is a non-voting member of the commission, clashed when she complained that Hill was "hanging his head" when she was talking to him. Hill responded that he could hang his head if he wanted to. Chairman Donald Cole interrupted by telling Santos not to personalize her remarks.
Cole and the commission members at the meeting, M. Thomas Jackson and Elsie Trotman-Thomas, agreed to hear what residents had to say about ferry boat activities.
The commission's second non-voting member, Sen. Alicia "Chucky" Hansen, didn't attend. Two other members – Verne C. David and Sirri Hamad – were absent, and there are two vacancies on the commission.
Numerous complaints were aired and questions asked.
Bernard Creque, vice-president of Allie's Taxi on St. Thomas, wanted to know when the Cruz Bay to Charlotte Amalie ferry would run again on a regular schedule because his drivers didn't have any work when the ferry didn't operate. Varlack Ventures manager Delrise Varlack said that the company had resumed its regular schedule two weeks ago.
Transportation Services is not taking its turn at the Charlotte Amalie ferry run. Transportation Services attorney Maria T. Hodge said that the company has two of its three boats down, so they have been focusing on the run between Cruz Bay and Red Hook because it carries more passengers.
Varlack Ventures and Transportation Services share both the Charlotte Amalie and Red Hook routes, with one company making the run for two weeks and the other taking the next two weeks.
After the PSC's attorney, Tanisha Bailey-Roka, said that the PSC could impose fines of $100 per day for every day a ferry company fails to do its scheduled trips, Hodge said that the fine would be counter productive because the company doesn't make enough to pay its expenses.
"Transportation Services is not failing to operate the boats because it choses not to," Hodge said.
Hill asked Varlack if the company could take over Transportation Service's runs. She said the company would consider it if it could focus on the trips with heavier traffic.
St. John resident Clemeana Duncan wanted to know what happened to the money slated to buy ferries for the ferry companies. Cole told her that the funding came under the Public Works Department. PSC Director Keithley Joseph said Public Works Commissioner Darryl Smalls was invited to the meeting but didn't attend.
Duncan complained that senior citizens from places other than the Virgin Islands could not take advantage of the reduced rate senior citizen ferry fare. She said when senior citizens from the Virgin Islands go to places that offer senior discounts, they get them.
"We will look into that," Cole said.