At Dockside Bookshop we are constantly striving to meet our customer's needs. Take a look around the store and you'll notice that we rearranged a few sections to add the Teacher's Corner. This new section features many educational items like charts, maps, games, CDs and DVDs to help our students learn, grow and develop.
Dockside Bookshop – Your Caribbean Bookstore
Our new hours are Monday – Friday, 8am to 6pm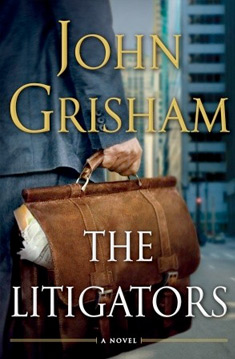 Law firm partners Oscar Finley and Wally Figg see a chance for huge financial gain when they learn of a pending class action lawsuit against the makers of Krayoxx, a popular cholesterol-reducing drug suspected of causing heart attacks.
Married to some of Washington, D.C.'s most influential men, Bethany, Deanna and Marisol are on the guest list at every high-profile political and social event. And when they meet at a fundraiser, they forge a deep, unexpected friendship.
Beneath the glamour, all three are struggling to hide the void in their marriages. Bethany's teenage stepdaughter is wreaking chaos at home, and to escape Bethany begins writing an anonymous, dirt-dishing gossip column. Deanna is a successful event planner, longing for a baby and unaware of her husband's double life. Marisol, too, is desperate to start a family, and starting to question her husband's commitment, and her own.
As their friendship deepens, Bethany, Marisol and Deanna help each other decide how far they'll go to fulfill their desires. Because in passion as in politics—one mistake can change everything….
The tree is decorated, the cookies are baked, and the packages are wrapped, but the biggest celebration this Christmas is Gaby Summerhill's wedding. Since her husband died three years ago, Gaby's four children have drifted apart, each consumed by the turbulence of their own lives. They haven't celebrated Christmas together since their father's death, but when Gaby announces that she's getting married–and that the groom will remain a secret until the wedding day–she may finally be able to bring them home for the holidays. But the wedding isn't Gaby's only surprise–she has one more gift for her children, and it could change all their lives forever. With deeply affecting characters and the emotional twists of a James Patterson thriller, The Christmas Wedding is a fresh look at family and the magic of the season.
"The kind of smart, funny, pop culture-filled tale that would make George Romero proud…[Whitehead] succeeds brilliantly with a fresh take on survival, grief, 9/11, AIDS, global warming, nuclear holocaust, Katrina, Abu Ghraib, Pol Pot's Year Zero, Missouri tornadoes, and the many other disasters both natural and not that keep a stranglehold on our fears."– Publishers Weekly, starred review
"The Swerve: How the World Became Modern"
Harvard humanities professor Greenblatt shows how the discovery of the last existing manuscript of Lucretius's "On the Nature of Things"—a radical book proclaiming that the world manages without gods and is made of small particles in constant motion—led to the Renaissance. The swerve? Lucretius allowed for the existence of free will in his atom-bound universe by theorizing that those little particles swerve randomly. I bet this will be as absorbing and informative as Greenblatt's Shakespeare study, "Will in the World."
©
2011 Reed Business Information.
AN ECHO IN THE BONE–$9.99
5th WITNESS–$7.99