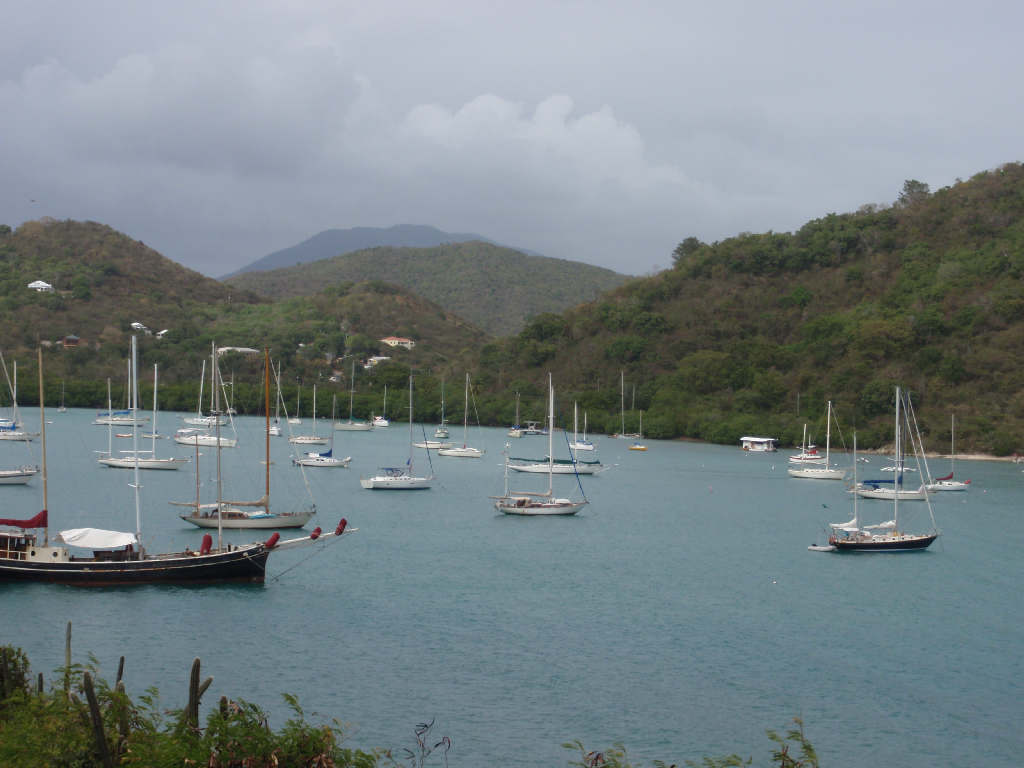 While the sun peeked out occasionally on Friday, it's been on the damp side since Wednesday. And the wet weather won't go away any time soon.
"The weekend looks unsettled," Brian Seeley, a meteorologist at the National Weather Service in San Juan, said Friday.
Seeley said there could be big areas of rain, showers and thunderstorms throughout the weekend. While there could be some dry times, Seeley said the moisture won't be far away.
The gloomy weather is caused by a combination of factors, Seeley said. He said there's a mid-to-upper-level trough to the west, low pressure at low levels in the atmosphere and and deep moisture causing the unstable weather.
"The moisture won't be very far away," he said.
At Cyril E. King Airport on St. Thomas, .95 inches of rain fell Thursday. Seeley said that from midnight to 2 p.m. Friday, the total reached .29 inches. At Henry E. Rohlsen Airport on St. Croix, the Thursday rainfall total reached .13 inches. From midnight till 2 p.m. Friday, Seeley said .93 inches of rain fell. At Weather Station Zephyr, located at Ajax Peak, St. John, .47 inches of rain fell Thursday. Between midnight and 2 p.m. Friday, .34 inches fell.
V.I. Territorial Emergency Management Agency spokesman Christine Lett said the agency hasn't received any reports of flooding.
According to Seeley, November is historically a wet month so this weather isn't unusual.