Governor John P. deJongh Jr. has launched an initiative to design and implement a five-year tourism development plan for the territory.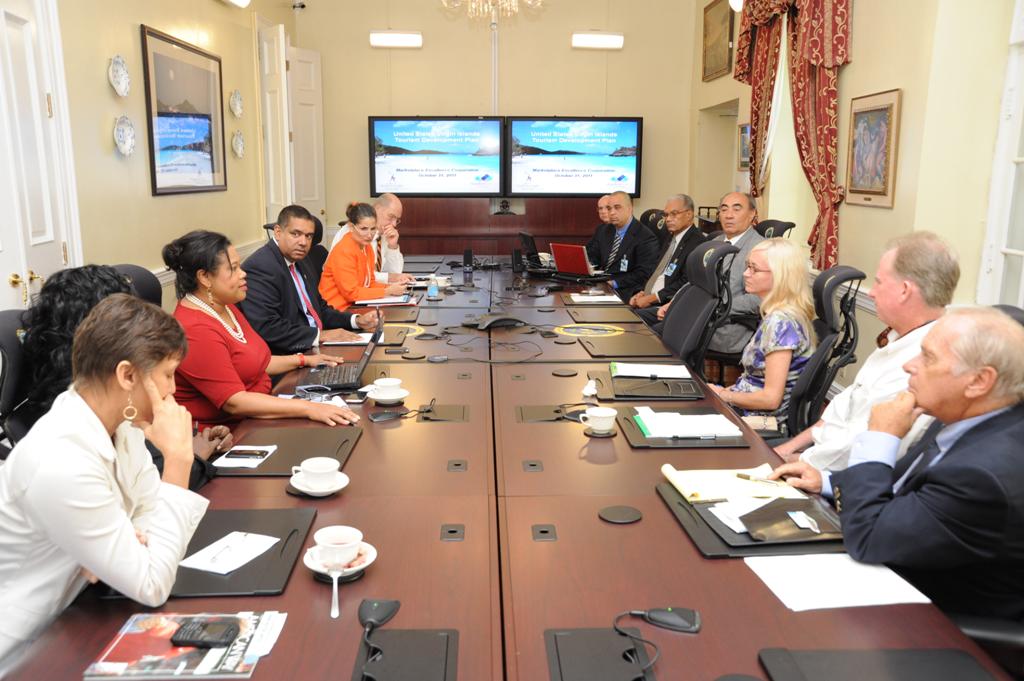 The announcement was made in a meeting Monday, with Commissioner of Tourism Beverly Nicholson-Doty, and the leadership of the Chambers of Commerce and Hotel & Tourism Associations of St. Croix, St. Thomas, and St. John.
"Tourism is the corner stone of our economy and we must ensure we make the best decisions in this rapidly expanding and constantly changing market," deJongh said.
"With solid support from our private sector and the involvement of our community we have accomplished a lot in the area of tourism. I want to use our successes to fuel a prosperous future for our children through sustainable tourism," he said.
The governor underscored the need to be creative and search for opportunities to secure the resources that will be required to fully implement the plan.
Tourism Commissioner Beverly Nicholson-Doty welcomed the international reach of Marketplace Excellence (MPE) to facilitate the development, implementation, and monitoring of the Tourism Development Plan.
The New Jersey-based firm already working with the Department of Tourism has offices in Atlanta and Barbados. The firm has been setting up sustainable tourism initiatives in Latin America, the Caribbean, the Pacific, and Africa
"We are delighted they have joined our team to assist with the development of this plan," Nicholson-Doty said.
Working with the department, MPE will host a series of strategic visioning sessions dubbed, "Focus on The Future: Stakeholder Outreach" to explore a number of tourism themes.
These sessions will be open to the public and will use video-conferencing and other technology to ensure the maximum participation of the community. These interactive sessions will be used to assess how best to enhance the Virgin Islands tourism product.
The objectives of the year-long exercise include enhancing the USVI visitor experience and providing qualitative and quantitative primary and secondary research and analysis to accurately identify local, regional and international tourism industry issues, trends and directions which impact the USVI.
The plan also aims to address tourism sustainability and linkages to other sectors of the USVI economy.
Focus on The Future: Stakeholder Outreach aims to ensure the views of all stakeholders are incorporated in the development plan. The results of the outreach will be incorporated into the 2012 Governor's Conference on Tourism and embedded within the rolling five year plan.