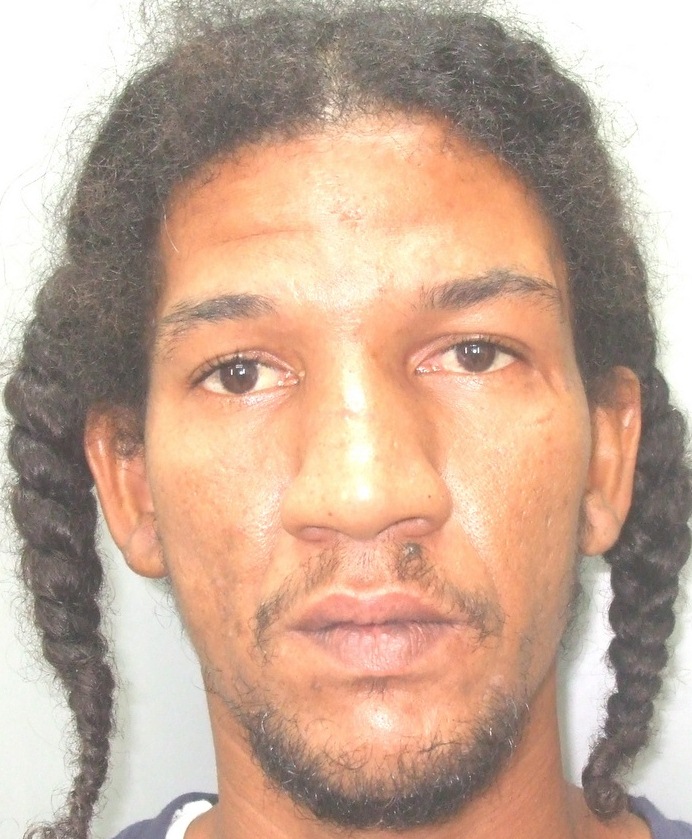 St. John Police on Tuesday arrested Cornelius Ayala, 30, and Jose Alomar, 39, in two separate incidents, a Police Department press release indicates.
Ayala, who lives in Estate Enighed, St. John, was charged with intent to distribute drugs after eight small plastic bags of marijuana allegedly fell out of the sun visor of his vehicle. Police had stopped him for a missing front license plate. When he went to get his vehicular documents from the visor, the bags of marijuana allegedly fell out. Bail was set at $10,000.
In the second case, police arrested Alomar, a Hospital Ground, St. Thomas resident, on possession of stolen property and extortion charges following a sting operation. Police said that Alomar allegedly attempted to extort money from the owner of a stolen laptop he had in his possession. He allegedly threatened to expose personal information in exchange for money. Bail was set at $20,000.
Police Department spokesman Melody Rames said someone other than Alomar allegedly stole the laptop, and that matter is under investigation.
Both suspects were born on St. Thomas and were remanded to the Bureau of Corrections.