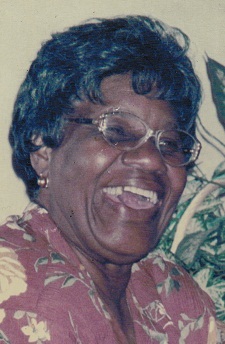 Viola Crystalia Fredericks, also known as "Mama" or "Vi," of Estate Sion Farm died on July 26, at Gov. Juan F. Luis Hospital. She was 76 years old.
She is survived by her daughters: Juliette Nanton-Smith, Judith Gerard-Niles and Robin Lewis; son, Curtis Gerard; grandchildren: Ray and Tamisha Williams, Tanya Mathurin, Reanel and Sheldon Petersen, Rasheed, Rashead and Rasheem Gerard, Rashida, Raymond Jr., Rae'Nika and Rae'Nicia Niles, Crystalia, Cherice, Joseph Jr., Jahneil and Jahseel Herbert, Maria and Enrique Mason and Jahmani Graham; and great grandchildren: Shenya and Ashawna Stevens, Ray Jr. and Makeda Williams, Jehron Albert, Zomouy Rodriguez, Jermaine Jr., Jahshaune, Jecorie, Jetorie, Jenorie and Tyanna Graham, Tahmalya and Rakeem Richardson, Alyssa Massicot, Pedro III and Iziah Figueroa, Janai Petersen, Reajahni Jackson, Sekahni Evans, Aleazha, Keyante and Sanaia Bradshaw.
She is also survived by daughter-in-law: Julia Felix; sons-in-law: Raymond Niles Sr. and Rueben Smith; sisters: Irene Fredericks, Joycelyn Fredericks, Ramona Fredericks, Nalja Gumbs and Gertrude Felix; brothers: Josecito Fredericks, Isborne Fredericks, Lionel Joshua and Raymond Williams; nieces: Barbara Turner, Valerie Turner, Anadia Andrews, Danette McMillan, Juanita Fredericks, Dorna Williams and Sandra Xavier; nephews: Abraham Fredericks, Michael Fredericks, Reuben Turner, Robert Gardner, Kenneth Osborne, Alvin Yhan and Dirk MacFarlane; great Nieces: Nichole James, Sheniqua Greenidge, Shyla Greenidge, Naemah Daniel and Kalita Williams; and great nephews: Bassali Williams, Joseph Daniel III, Jevon MacMillian and Kewon Frederick.
Other survivors include special friends: Yvonne Williams, Agentina Kingston, Vivian Lang, Alejandro Rodriguez, Louella Sammy, Patricia Joseph, Wilbur Abramson, Thene Derima and Tricia Harrigan; cousin, Rehenia Monsanto; as well as other relatives and friends too numerous to mention.
A viewing will take place at 10 a.m. followed by a funeral service at 11 a.m. on Monday, Aug. 8, at Lord God of Sabboth Lutheran Church. Interment will be at Kingshill Cemetery.
All arrangements are by James Memorial Funeral Home Inc.