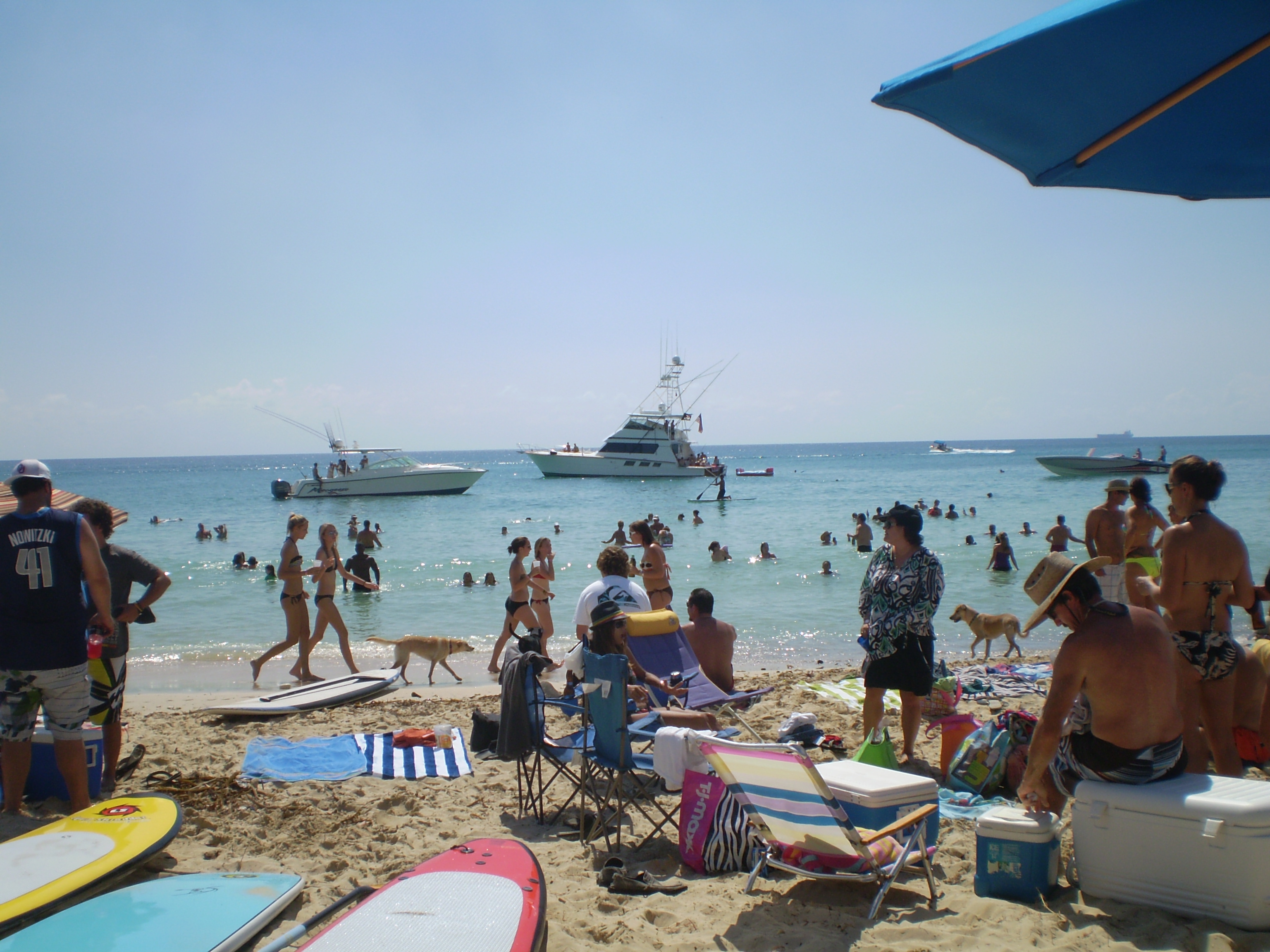 Billed as the territory's biggest celebration of the coral reef and marine environment, the fourth annual Reef Jam gets under way this Sunday at Rainbow Beach.
"In 2008 we had one education and one activity booth. We have grown so much," said Reef Jam project manager Melanie Feltmate.
Feltmate added that this Sunday's event, from 1 to 10 p.m., will have 12 community organizations represented on the beach, including a Reeftivity Zone organized by St. Croix Environmental Association.
For $5 attendees get to listen to live music from Romanza, Kurt Schindler, and Jahnee Red Locks & da Tree a We. There will be raffles throughout the day, as well as a lineup of free, reef-related activities for the whole family in the Reeftivity Zone.
"We have something for every age," Feltmate said. "From fish, squid and lionfish dissections, to snorkel clinics (gear included) and Stand-Up Paddle Board races."
Reef Jam has teamed up with St. Croix Environmental Association for a new activity called Reef Rap, featuring St. Croix high school students squaring off on stage with their own original songs about the reef to win fabulous prizes.
"If you aren't in the competition, you can still write a song in the Reef Rap workshop and perform on stage," Feltmate said.
Reef Jam also teamed up with the CRABBS dive club to have a lionfish tournament. "Lionfish are a serious threat to the reefs and our livelihood," Feltmate said. For $10, lionfish hunters who catch the largest and the smallest lionfish can win a plethora of prizes."
The V.I. Energy Office will also be on hand with a display showing how the ocean can be used as a source of renewable energy. The Energy Office will also being offering prizes to youngsters who score well on a Climate Change quiz.
"In 2008 when my husband and I decided to start Reef Jam, we weren't sure how it would be received. The community has been overwhelmingly supportive. We are blessed to be doing this for the fourth year," said Reef Jam founder Janelle Schindler.