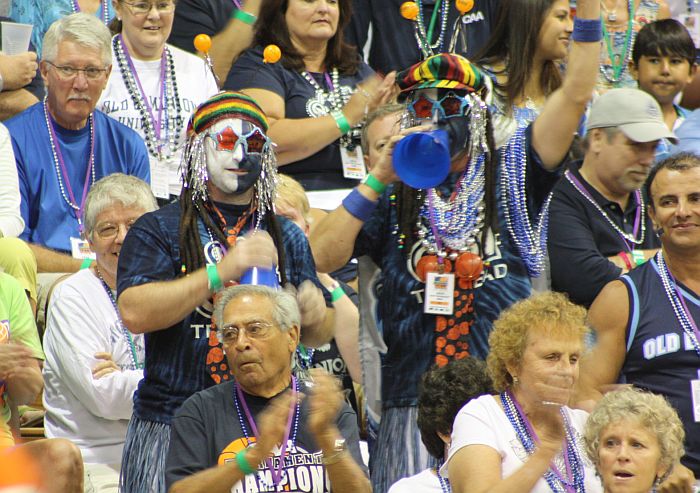 After taking care of big-time ACC opponent Clemson the night before, most teams would be satisfied — but not Old Dominion University, who also defeated the former No. 2-ranked Xavier Monday night to take the Paradise Jam men's championship.
By the 11-minute mark in the first half, a Kenny Frease jumper put Xavier in front, 13-6. But from that point, ODU would find its stride, and by the 5:36 mark, a Trian Iladis three-pointer knotted the score at 19. A few seconds later, a Marquel DeLancey three-pointer gave the Monarchs a 22-19 lead.
Old Dominion would carry a 33-25 lead at half.
Finding themselves down 12 with 10:47 left in the game, Xavier made its run. Jamel McLean's tip-in off Dante Jackson's miss made it a 10-point game. A few seconds later, Jackson stole the ball and threw it ahead to Tu Holloway for a layup. After a three from Holloway, and with 8:20 to go, Xavier was down five, 50-45.
With 6:07 left in the game, Musketeer's guard Mark Lyons' three-pointer knotted the score at 52. But from that point on, it was all Monarchs — two free throws from Chris Cooper and a Kent Bazemore layup put ODU up four. ODU went on to win by nine, 67-58.
Frank Hassell led all scorers with 16 points and 8 rebounds, followed by Iladis with 12.
For Xavier, Lyons and Holloway both had 14.
To round out the men's bracket, Clemson fell into third place with a 64-58 win Monday over Seton Hall. Long Beach State's 78-72 defeat of Iowa put them in fourth place, while Seton Hall took fifth and Iowa took sixth place.
Saint Peter's 60-59 defeat of Alabama gave the Peacock's seventh place, while the Crimson Tide finished eighth.
Tournament MVP was Old Dominion's Ben Finney, while Xavier's Holloway set a record for most points scored by a player during the Paradise Jam Tournament. The all-tournament Team was Seton's Hall Jeff Robinson, Long Beach State's Larry Anderson, Demontez Stitt from Clemson, ODU's Hassell and Holloway.