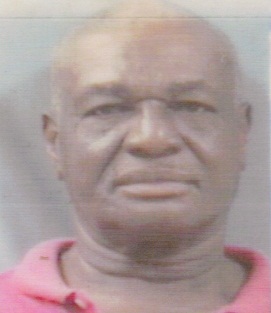 James E. Rose, Sr., also known as "Kid" or "Ice Cream," of Fisher Street Christiansted died on July 26. He was 73 years old.
He is survived by his daughters: Avril Rose, Denise Ingram Rose, Heather Newton, Valmar Newton, Gail Warner, Beverly, Brenda, Deanna Greene, Mortlin and Nixa Rose; sons: Lester Rose, James E. Rose Jr., Jermaine, Terry, Bowell and Burnell; and many more children, grandchildren and great-grandchildren too numerous to mention. He is also survived by daughters-in-law: Georgette, Gloria and Jamie Rose; sons-in-law: Maurice Ingram and Ernest Gumbs; sisters: Agnes Dupont and Suzette Bough-James; nieces: Connie Crooks, Rosalyn Arrindell, Midlain Sutton-Herbert, Joan Morgan, Icilma Bertie, Olive Bertie, Cecil Bertie, Jenee and Jenelle James, Ayanna Pharoah, Lisa Bough, Elaine "Pinky" Schuster and Jerian Forbes; special friends: the Bough, Llanos, and James families, Gerard L. James II, Albert and Govan Roach and family, Zaka, Kris and Tracey Bhola, Iva, Pedro and Megan DeCosta, Bull Weekes, "Snuff" Francis, Toby, the staff of Tropical Cleaners, Dawz Todman, Grace Baptiste, Xpress Band, Vincent, Trim, Warren, Eulalie Pedersen and family, Mrs. Tutein and family, Sylvia Charles, Ann Richardson, John Bell and St. Claire Nesbitt; as well as other relatives and friends too numerous to mention.
There will be a funeral service at 10 a.m. on Thursday, Aug. 12, at the James Memorial Funeral Home. Interment will follow at Kingshill Cemetery.
All arrangements are by James Memorial Funeral Home Inc.