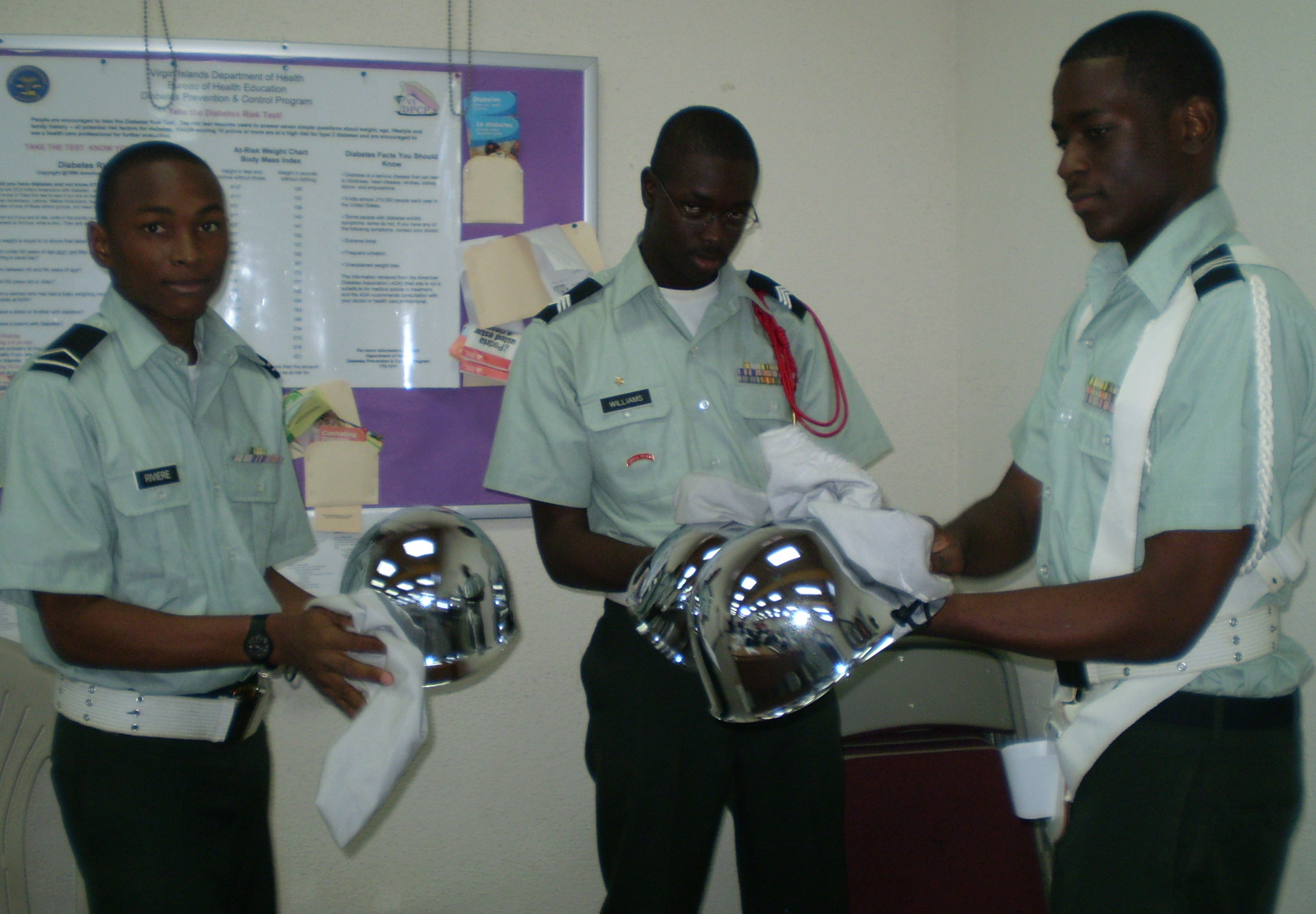 Active duty servicemen and veterans mingled together Saturday at the D.C. Canegata Ball Park at what was supposed to be a joyous welcome home ceremony.
However, many had on their mind what speaker Leonard James, representing Delegate Donna M. Christensen, called "the horror of soldiers being killed on American soil."
Although the tragedy at Fort Hood, Texas, where 12 soldiers were killed was alluded to, the focus remained on welcoming back the many Virgin Islanders who have served in Operation Enduring Freedom and Operation Iraqi Freedom.
On entering the hall Saturday, one found the first table manned by Ken and Tracy Collom of St. Croix. Their son, a Marine, had been injured in Iraq. The Colloms are volunteers for the Wounded Warrior Project. Its mission is "to honor and empower wounded warriors."
Ken Collom said the organization formed right after the invasion of Iraq. He said he had never heard of it until his son was injured and found he was transported to a hospital with no personal belongings. The Wounded Warrior Project gave him a backpack full of needed personal items.
Other organizations like the Veterans Administration,VA Caribbean Health Care System and the V.I. Housing Authority had representatives on hand to answer questions and give out information on services and benefits available to veterans.
"There is a big difference now – going back several years this type of service was not available," Lt. Gov. Gregory Francis said.
The program is mandated by the Federal Veteran's Administration, said Sam Baptist, Army veteran and an organizer.
The ceremony, the first of its type in the Virgin Islands, was held in the main hall of the community building at the park with about 150 attending. A similar event is planned for St. Thomas next Saturday at the Emile Griffith Ball Park at 10 a.m.
The program included the posting of the colors by Central High School Junior ROTC. Francis gave welcoming remarks and a list of 11 fallen servicemen from the area was read. There were bouncers and carnival games, Root One band played and lunch was served.
The Wounded Warrior Project along with Hovensa, V.A. Caribbean Healthcare System and an anonymous donor of $25,000 helped sponsor the day's activities.