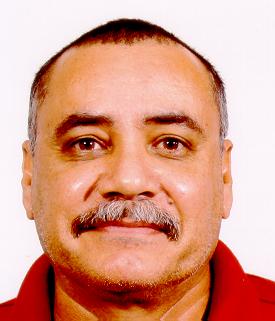 Omar Alexis Rodriguez Osuna, also known as "El Chamo," of Peppertree Terrace died on Oct. 25, at his residence. He was 53 years old.
He is survived by his wife, Marlene Rodriguez Hernandez; mother, Angelica Rodriguez; father, Juan Rodriguez; sons: Omar A. Rodriquez II and David A. Rodríguez Hernandez; sister: Rosalba Rodriguez; and brother, Oscar Rodriguez. He is also survived by nieces: Eriluz Roneaneio Hernandez, Maria Carolina, Maria Eugenia and Maria Gabriela Quintero; nephews: Juan Diego Rodriguez, Daniel, Alvaro and Sergio Hernandez, Miguel A Quintero and Erik Jose Ronancio Hernandez; sister-in-law, Angeles Hernandez; brothers-in-law: Erik, Alvaro and Kevin Hernandez; and other relatives and friends too numerous to mention.
There will be a funeral service at 10 a.m., Tuesday, Nov. 10, at
Holy Cross Catholic Church. Cremation will follow afterwards.
Professional funeral arrangements are entrusted to James Memorial Funeral Home Inc.