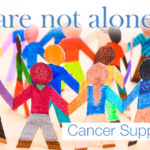 Wellness Self-Management Group Therapy is for those who need assistance with personal recovery from alcohol, or illegal or prescribed drugs.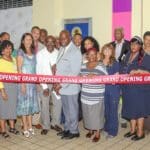 The new dental facility will enable the health center to increase dental services to 650 more patients in addition to the 4,000 who receive dental care annually.
The St. Thomas East End Medical Center Corporation will celebrate National Public Health Week with the opening of its new dental suite on Friday, April 7, at Tutu Park Mall.
February is Heart Health Month. The U.S. Department of Health and Human Services says heart disease is the leading cause of death for men and women in the United States. Every year, 1 in 4 deaths are caused by heart disease.
Cancer Support VI, sponsored by International Capital & Management Company, has announced its next lecture. Dr. Pamela Crilley, DO, from CTCA Philadelphia.
The blood that shot to my eyes a week ago, an immune reaction to the Zika virus, is almost gone, and the aches and pains getting out of bed Saturday morning seemed to be related more to age than Zika.
The best I ever felt physically until now were the years that I could call myself a raw foodist. The designation is for purists, but if you are eating anything raw you are ahead of most Americans.
This week the V.I. Department of Health confirmed two more cases of Zika in the territory, bringing the total number of confirmed positive cases to 16.
I ran into an acquaintance at Cost U Less the other day. Being crazy, I couldn't stop myself from critically reviewing and eventually commenting on what was in his cart.
There's something comfortably familiar about Dr. Scott Hartshorn. He practices thoroughly modern medicine on St. Thomas and St. John. He's a family physician, a description that conjures up images of a doctor who treats people rather than diseases.