Kevin Schnell and Maya Matthews-Sterling, owners of Caribbean Solar Company, have been named the 2017 Virgin Islands Small Business Persons of the Year.
Employers and the public are reminded that, effective Thursday, June 1, the minimum wage in the U.S.V.I. will be increased to $9.50 per hour for all employees except tourist service and restaurant employees.
The recently formed Virgin Islands Professional Charter Association (VIPCA) will operate its first annual VIPCA Charter Yacht Show at Yacht Haven Grande in November.
Items imported into the territory via the United States Postal Service for sale or disposition of a business transaction are subject to excise taxes.
To further promote the customer-centric model at the Customer Experience Center, Viya extended its operational hours on May 1 at its Customer Experience Centers.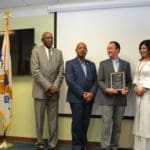 The Puerto Rico/Virgin Islands District office of the U.S. Small Business Administration has presented the V.I. Small Business Person of the Year Award to Kevin J. Schnell and Maya Matthews of St. John.
The co-CEOs of Lockhart Companies Inc. (LCI) have announced the retirement of a valued, long serving senior officer, and the promotion of two relatively new senior officers.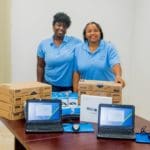 The Virgin Islands Next Generation Network Inc. has announced its latest initiative with the addition of the Mobile Public Computer Center (PCC) Lab, which will help to enhance public computer access for residents to the viNGN network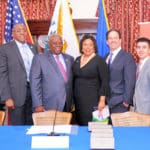 The V.I. Government and Airbnb have signed an agreement in the Caribbean that will allow the platform to collect the 12.5 percent Hotel Room Occupancy Tax on behalf of hosts and remit the funds to the BIR.
The U. S. Small Business Administration has kicked-off the first Emerging Leaders Training Series in the V.I., and it has announced the companies selected to participate in the Class of 2017.