Healthcare professionals and their maternity clients have a chance to learn how to successfully nourish their babies with breast milk. The topic for Thursday's 'Dinner with a Doctor' coincides with National Breastfeeding Month.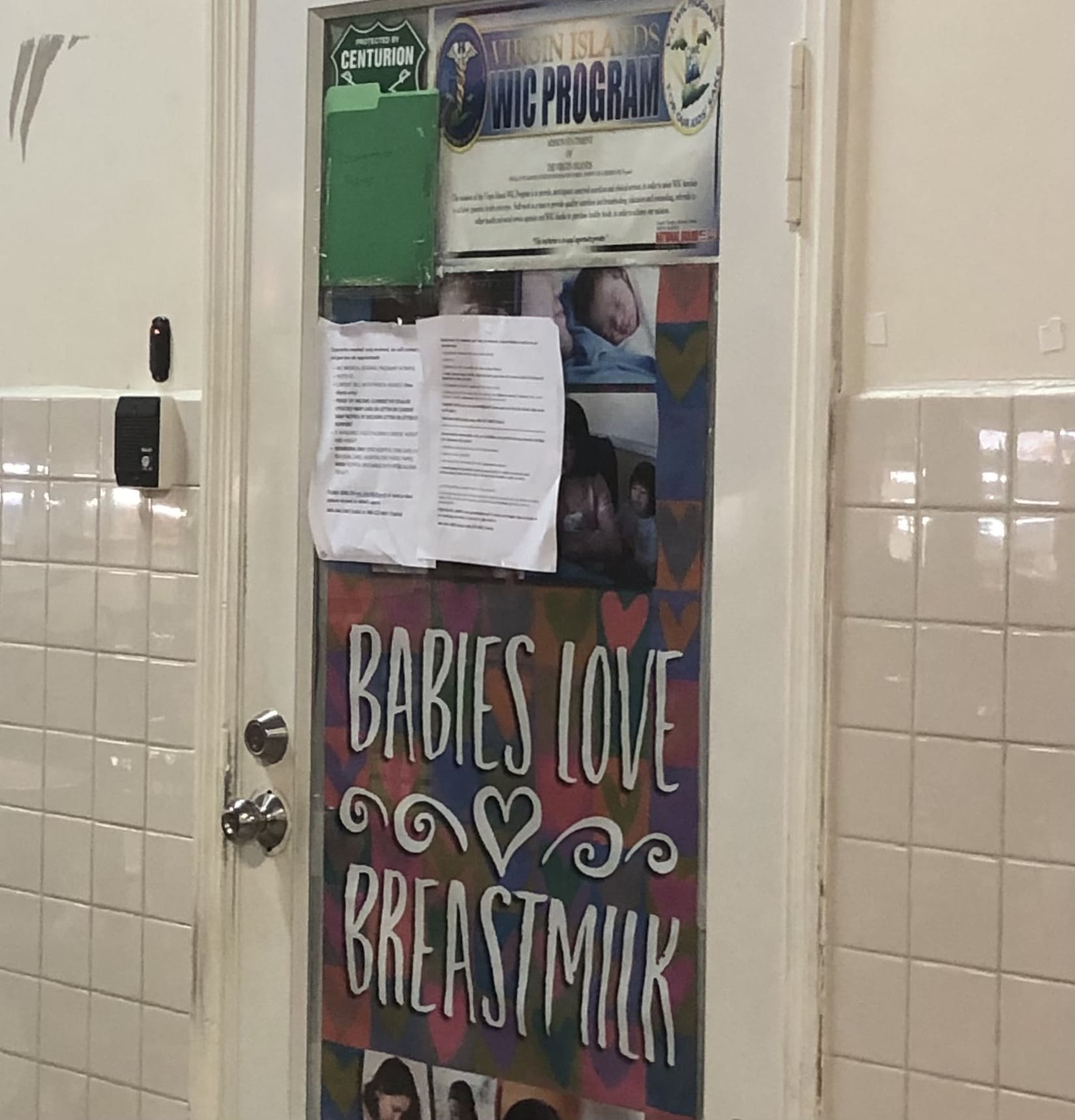 'Dinner with a Doctor' events became a monthly fixture at the Schneider Regional Medical Center for about a year, covering medical topics of interest from pediatric heart disorders to prostate cancer, said Executive Administrator Karen Rennie. They give patients a chance to hear from a doctor specializing in the topic of the month.
"When the commissioner (Tina Commissiong) became CEO, this was one of the things she wanted to bring back online. What we are trying to do is raise awareness about the many health issues and point to resources that people can find, and more," Rennie said.
This month's topic — breastfeeding — is seen as an opportunity to reverse a downward trend among nursing mothers. The U.S. Department of Health and Human Services website features data found in a 2010 report from the Centers for Disease Control and Prevention.
"Three out of four mothers in the U.S. start out breastfeeding …  At the end of six months, breastfeeding rates fall to 43 percent, and only 13 percent of babies are exclusively breastfed," said the CDC's 2010 Breastfeeding Report Card.
At the St. Thomas East End Medical Center, Physician Assistant Nachet Williams-Prince shared her experience with pregnant and postpartum mothers. "Most of our patients … they do it because it's expected. If they have their babies, they start to breastfeed, and it's not something they are comfortable with, or if the baby is not getting enough milk, some of them also do supplement with the bottle," Williams-Prince said.
Through interactions with her obstetrics and gynecology patients, Williams-Prince said first-time mothers are the most easily discouraged. Mothers who have more than one child and have breastfeeding experience can often make adjustments, allowing them to breastfeed longer.
Pediatrician Brian Young and Abigail Alphonse, a certified nurse midwife, are the featured speakers. Presentations start at 6 p.m., with refreshments and finger food on the menu.
Previous 'Dinner with a Doctor' has attracted up to 50 audience members. Thursday's event also offers a virtual option over Facebook Live.
Those who wish to register can log onto Eventbrite for more information.