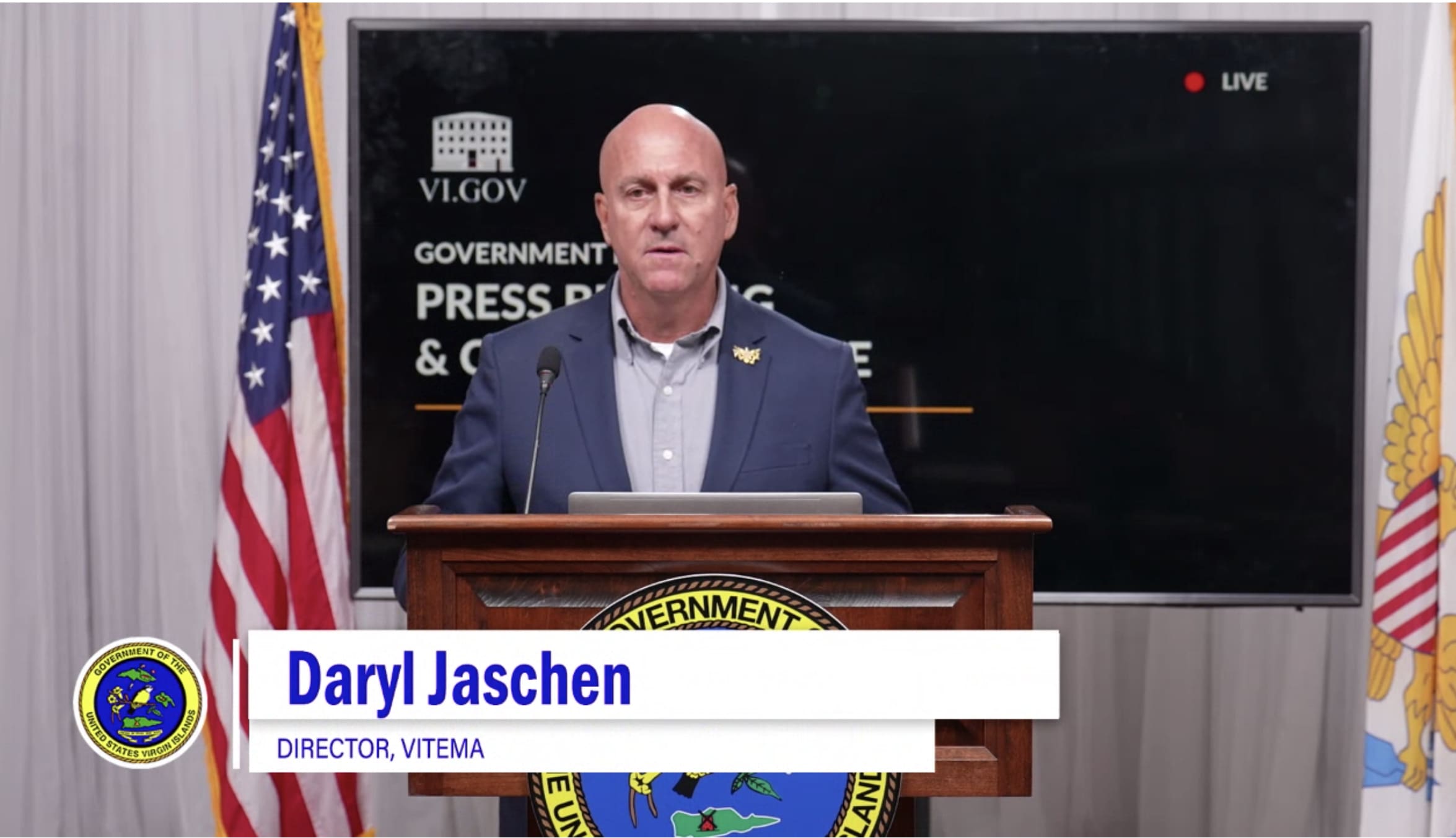 Thunderstorms with gusts up to 40 miles per hour could blow over the Virgin Islands midweek as two Atlantic storms weaken and Tropical Storm Franklin passes over Hispaniola. Government officials warned against complacency, however, saying Monday marked the beginning of the historical height of hurricane season.
Heavy bands of rain could cause flooding and mudslides, said Virgin Islands Territorial Emergency Management Agency Director Daryl Jaschen at a Government House press briefing. Lighting is likely during the storms.
"Tropical Storm Franklin as well as Tropical Storm Gert were expected to bring a maritime advisory as swells will be coming from both the Atlantic and the Caribbean," Jaschen said. "Expect up to 10 feet of higher seas and winds up to 25 knots and gusts up to 35 knots or higher."
Tropical Storm Emily was downgraded Monday morning and Gert was forecast to weaken as well.
The next 60 days are when dangerous storms are more likely to form and he urged preparedness.
"We are now in the height of hurricane season for the next 60 days," Jaschen said.
He said Virgin Islanders should know where documents are and have copies in a waterproof container, along with important phone numbers to remember and a list of medications needed. He said to have food and water for yourself and pets for five days, cash, and a 90-day supply of needed medicines.
Outside, Jaschen asked homeowners to clean up any loose debris that could blow in high winds and car owners to have at least a half a tank of gas.
"Get a new first aid kit as many of the creams and ointments expire after a year or two," he said.
Department of Health Commissioner Justa Encarnacion and Human Services Commissioner Kimberley Causey-Gomez urged vulnerable people or those in less-than-secure housing situations to register with shelters available on all three islands.
"In the event that you do not feel safe at your home during a disaster, then we're here for you," Causey-Gomez said. "We're always accepting people who would like to work in the shelters."
People can pre-register for hurricane shelters at 340-715-6935 between 9 a.m. and 5 p.m., she said.