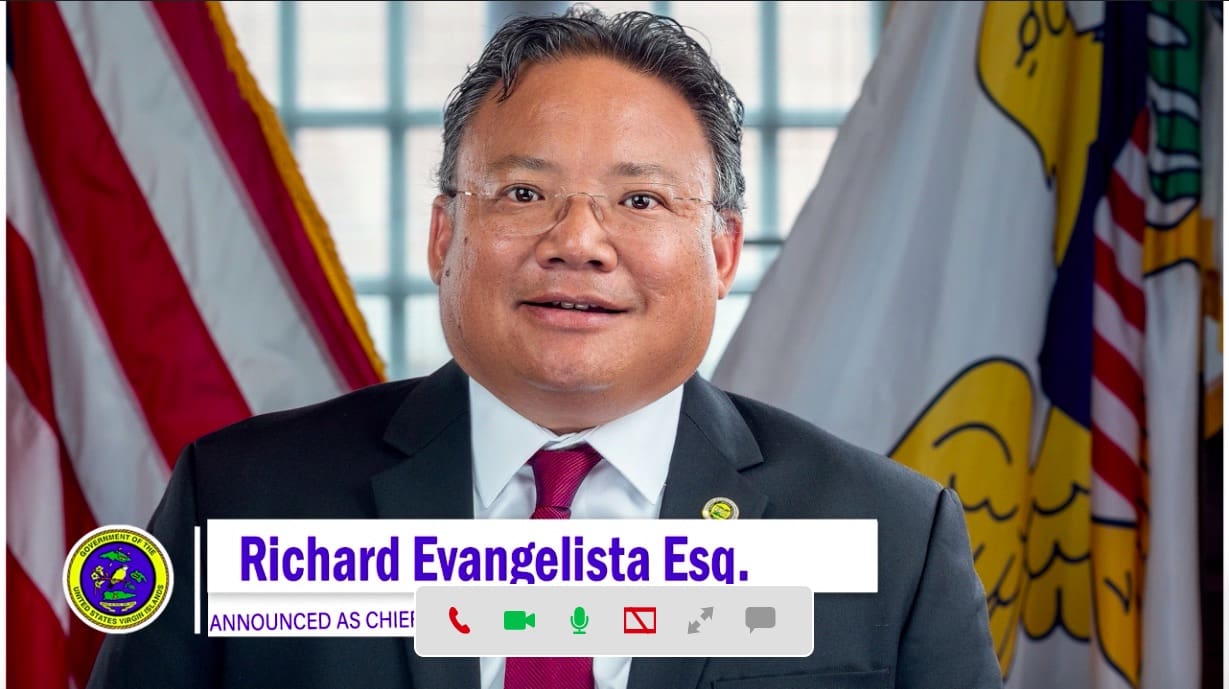 Gov. Albert Bryan Jr. announced Monday that Richard Evangelista will no longer serve as commissioner of the Department of Licensing and Consumer Affairs but will take over as the governor's chief legal counsel. Assistant Commissioner H. Natalie Hodge will step in as acting DLCA commissioner until Bryan announces a nominee.
Evangelista has been commissioner since 2019 and, before that, served the V.I. government in a number of positions over the years. He has practiced law for more than 20 years and held positions as legal counsel for the V.I. Public Employees Relations Board, legal counsel (and assistant commissioner) for the Labor Department, and senior policy advisor to Gov. John DeJongh Jr. and the Juan F. Luis Hospital. He also served as assistant attorney general with the V.I Justice Department.
Richard Motta, the governor's communications director, verbalized the press release at the weekly press briefing Monday. He also reminded residents that V.I. public schools begin the new school year on Aug. 7.
Parents and guardians need to pay fees and pick up any devices their children will use as soon as possible.
"Please make arrangements with your employer this week," he said.
As far as he knows, the schools are ready to open except possibly those that were targets of recent theft and vandalism, Motta said.
Responding to a question from the press, Motta acknowledged that Evangelista's move will leave another vacancy on the V.I. Cannabis Advisory Board. The governor will need to fill two seats for the board to reach a quorum and begin to make policy.
Other new cabinet nominees include Ariel Smith for attorney general and Louis Petersen as Agriculture commissioner, Lisa Alejandro for commissioner of the Department of Property and Procurement, and Kevin McCurdy as Finance commissioner.