May 29, 6.00 p.m.
Frederiksted continued to be closely monitored by the Virgin Islands Fire and Emergency Medical Services overnight Sunday into Monday. Response teams remain vigilant to ensure the fire does not rekindle or spread, according to a press release from VIFMES.
Crews from VIFEMS, in coordination with other agencies, have been working tirelessly to extinguish remaining hotspots and secure the fire perimeter. To enhance these efforts, VIFEMS has initiated contact with support agencies to request heavy machinery assistance in creating additional fire breaks, it said.
Fire breaks are strategic gaps in vegetation or terrain that act as barriers to slow or stop the spread of fire. By implementing these measures, VIFEMS aims to further minimize the risk of fire reignition and potential threats to surrounding areas, it said.
The safety of the community and the preservation of property and natural resources remain top priorities for VIFEMS. Continued monitoring and the implementation of additional preventive measures underscore the commitment to ensuring the well-being of residents and visitors, it said.
Residents are advised to remain cautious and report any signs of smoke or fire promptly to the authorities via 911 dispatchers. Cooperation and adherence to safety instructions are vital in maintaining a safe environment during this ongoing operation, it said.
VIFEMS expresses gratitude to the community for their support, patience, and understanding during this challenging incident. Collaboration between VIFEMS and support agencies plays a critical role in effectively managing the fire and safeguarding the community.
May 28, 6:37 p.m.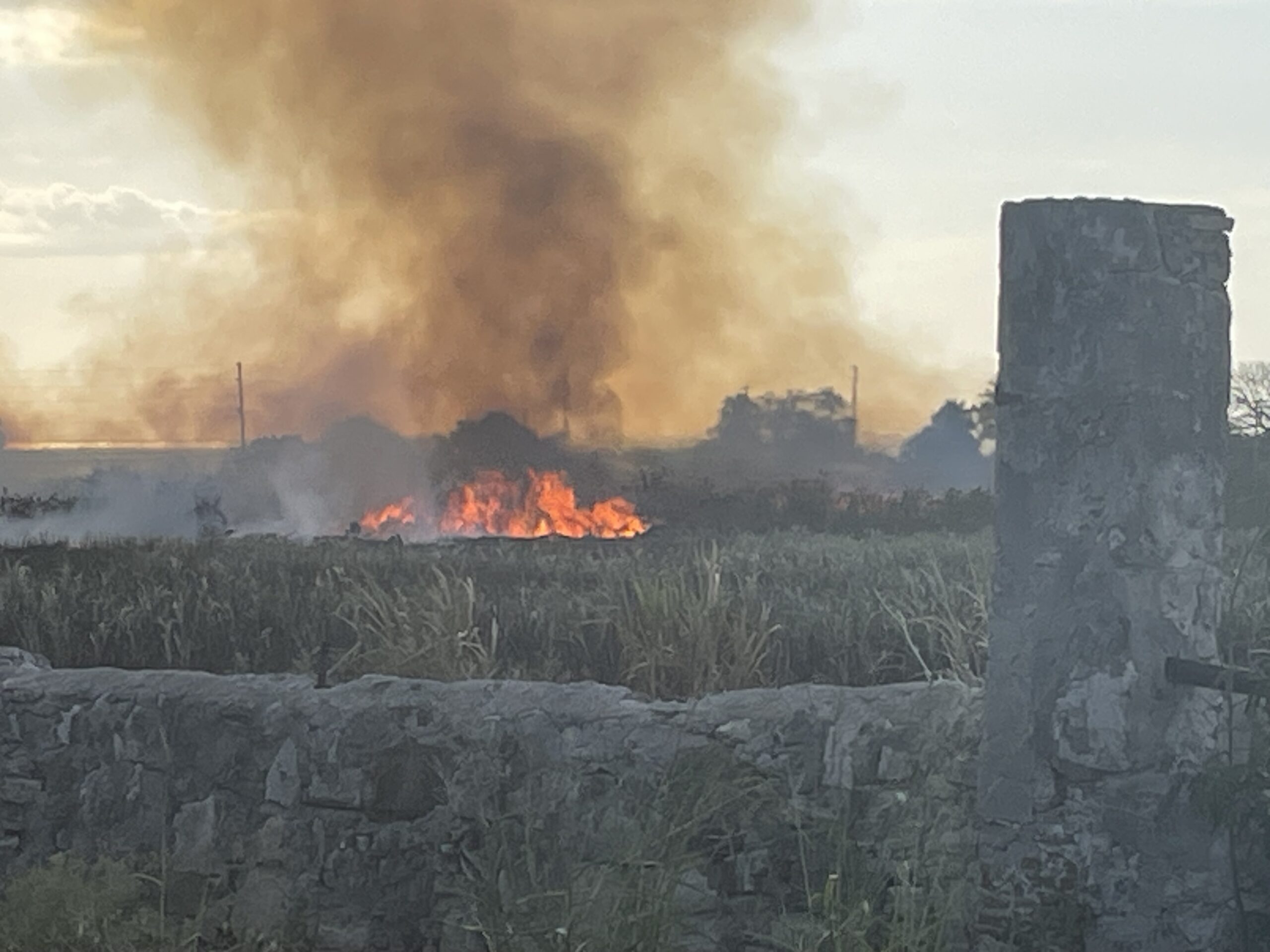 On Sunday, V.I. Fire and Emergency Medical Services and V.I. Police Department responded to a fire at 30 acres of a cane field in Frederiksted. The fire posed a threat to the area due to dry weather conditions and strong winds, said VIFEMS.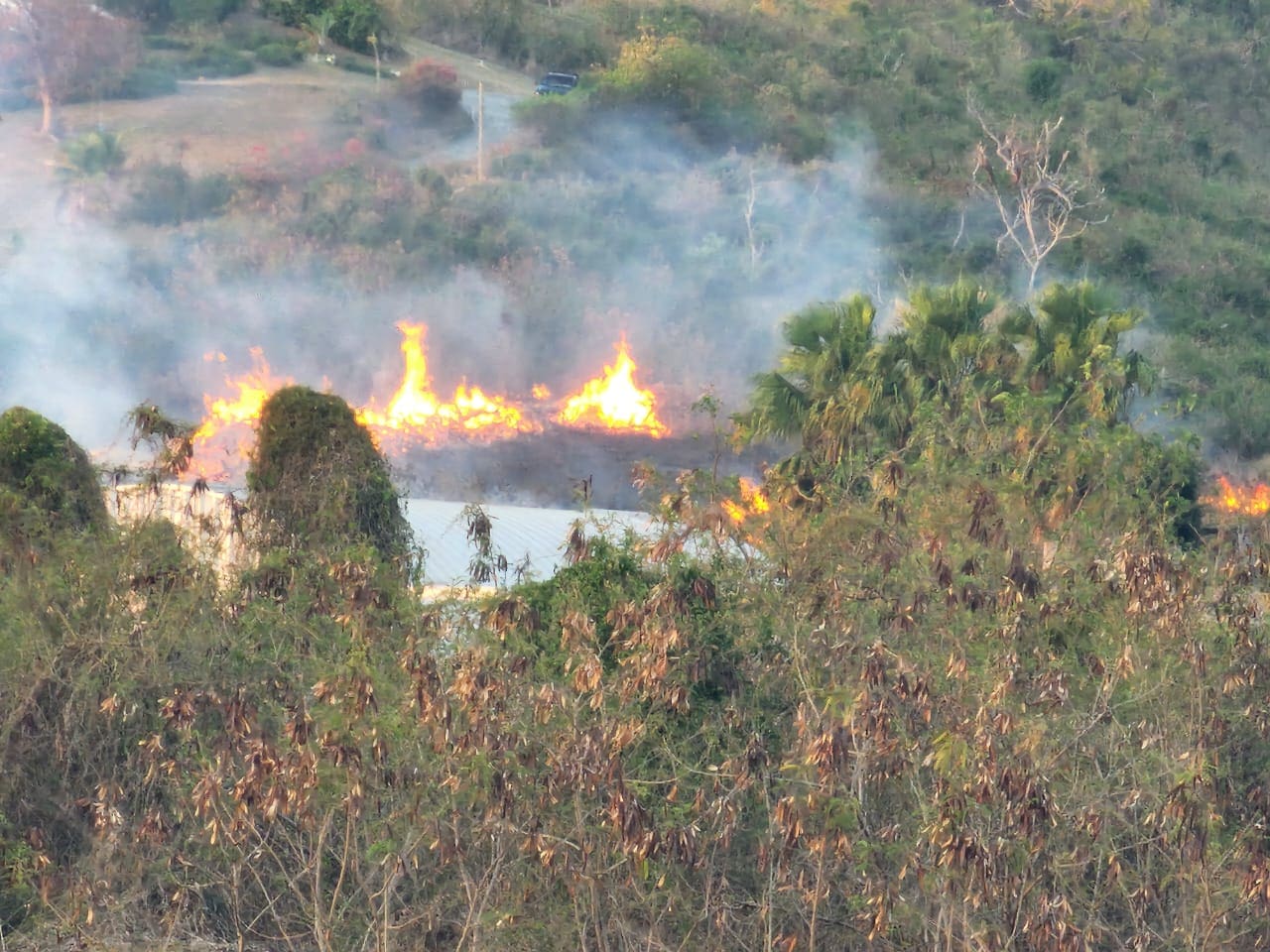 Officers at the site were able to establish containment lines, preventing the further spread of the fire, and response teams remained on the scene to ensure that all hotspots were fully extinguished, according to FEMS report. 
"While the fire is now contained, our work is not yet complete," stated Fire Chief Klebert Titus.  "Our response crews are diligently assessing the area, identifying and extinguishing any remaining  hotspots to ensure the safety and well-being of our community."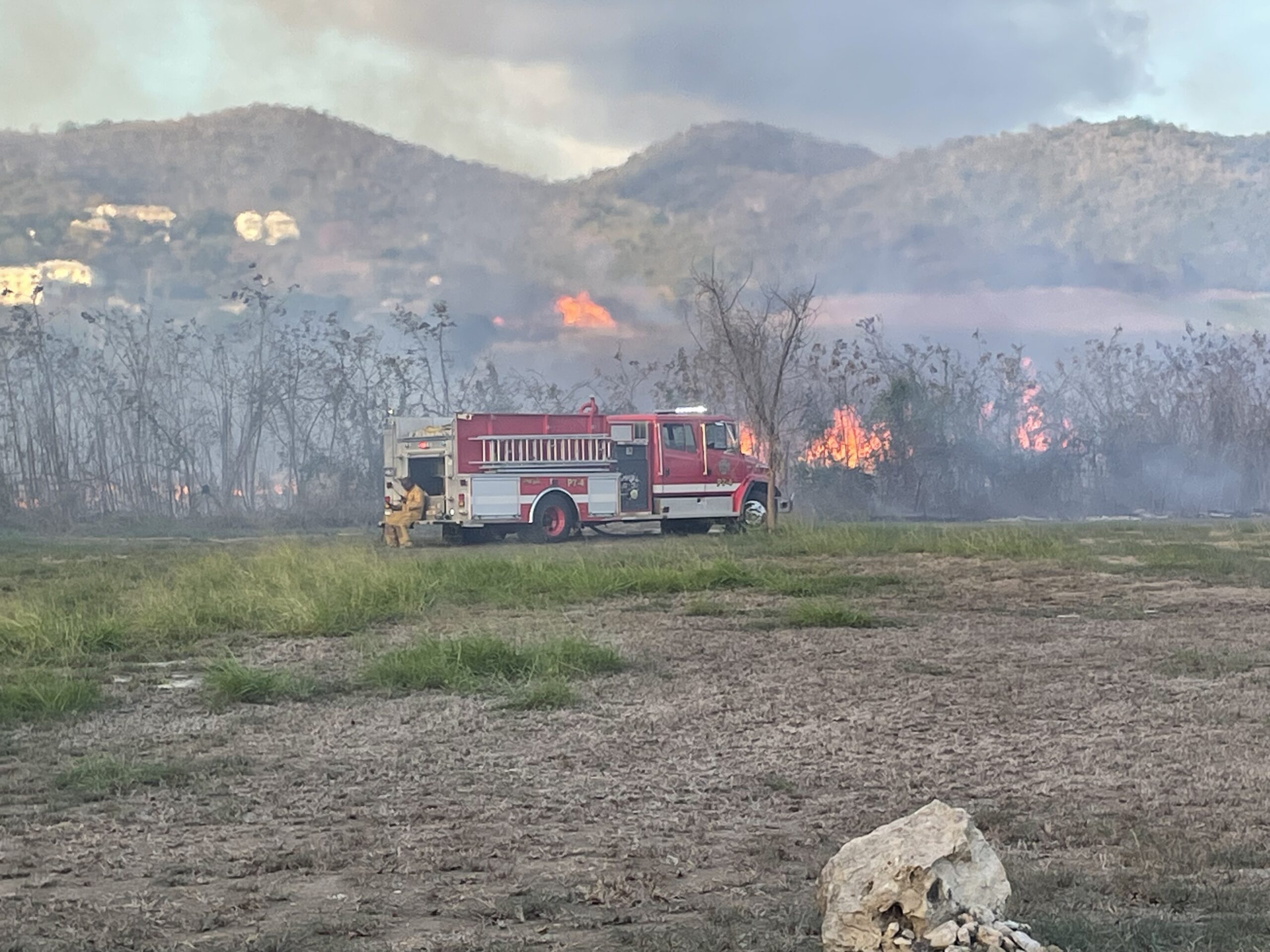 No injuries or surrounding properties have been damaged due to this incident. A smoke advisory has been issued for the Frederiksted community and coastline throughout the
evening, said VIFEMS.
V.I. Fire Servies reminds all residents and visitors the territorial burn ban issued on April 11, remains in effect as the dry weather conditions persist. 
Local authorities are asking residents to remain vigilant and immediately report any signs of smoke or fire to the authorities through 911 dispatchers.