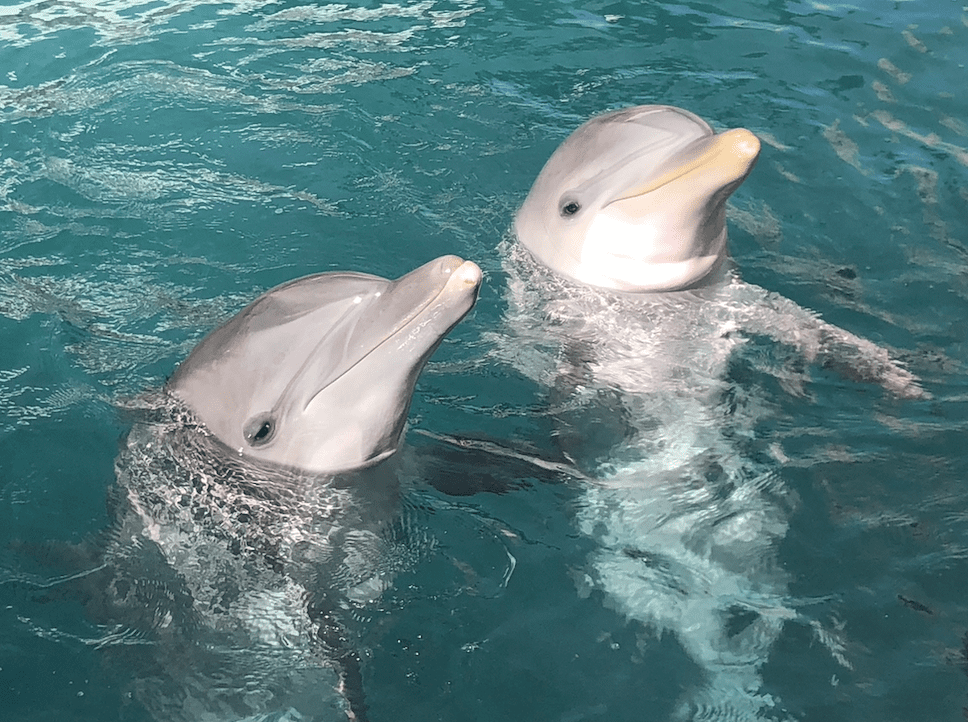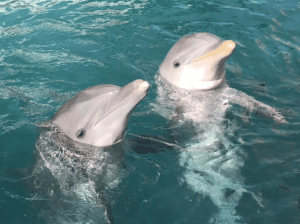 Three Atlantic bottlenose dolphins that inspired and thrilled guests at The Dolphin Habitat at The Mirage Las Vegas have joined the family of dolphins at Coral World Ocean Park's Sea Sanctuary at Water Bay in St. Thomas. The relocation of the dolphins results from a collaborative effort between The Mirage and Coral World, both of which are committed to the care and well-being of these dolphins.
"We have found an excellent home for our dolphins with Coral World and its innovative Sea Sanctuary. The dolphins will continue receiving the quality professional care they had at The Mirage, and they will continue to educate the public to care for and protect the ocean," said Joe Lupo, president of The Mirage. "Our team has spent years caring for and loving these dolphins. Throughout this relocation process, we have ensured they will have the best possible home to live wonderful lives."
Following the purchase of The Mirage by Hard Rock from MGM Resorts International, The Dolphin Habitat closed and both companies prioritized relocating the dolphins to an outstanding, accredited care facility for the three female dolphins, Huf-N-Puf, Coco and Lady Ace.
"Coral World's Sea Sanctuary is an exceptional home for our dolphins," said David Blasko, executive director of animal care at The Mirage. His dedicated team of specialists accompanied the dolphins on the transport flight.
The St. Thomas Sea Sanctuary is a first-of-its-kind in-ocean habitat. At nearly two acres, it offers a large swim space full of fish and invertebrates that provide enrichment and stimulation for the dolphins, all of which were born in human care. The sanctuary also includes several specially designed areas to facilitate animal healthcare, and healthy interactions with caregivers and the public that the dolphins enjoy.
Before The Mirage dolphins arrived, Coral World already cared for seven dolphins in its sanctuary. "Our team is very excited to welcome these dolphins to the family, including our youngster, Coki, who was born here in October," said Lee Kellar, Coral World Ocean Park general curator. "There's no doubt the dolphins will love the Sea Sanctuary's natural environment, and the continuation of quality care from the dolphin team of trainers and veterinarians."
The St. Thomas Sea Sanctuary is adjacent to Coral World Ocean Park's Dolphin Education Center, where daily presentations educate guests about the intelligence and agility of dolphins and the importance of respecting the integrity of the marine ecosystem in which they live. Visitors also learn how their own behavior can have a positive impact on marine life. visit www.hardrock.com or shop.hardrock.com.