The developer of a project that has the potential to alleviate some of the housing shortage on St. John will host a groundbreaking ceremony on Tuesday at 10 a.m. at the site located across from the Gifft Hill School's Trayser Field.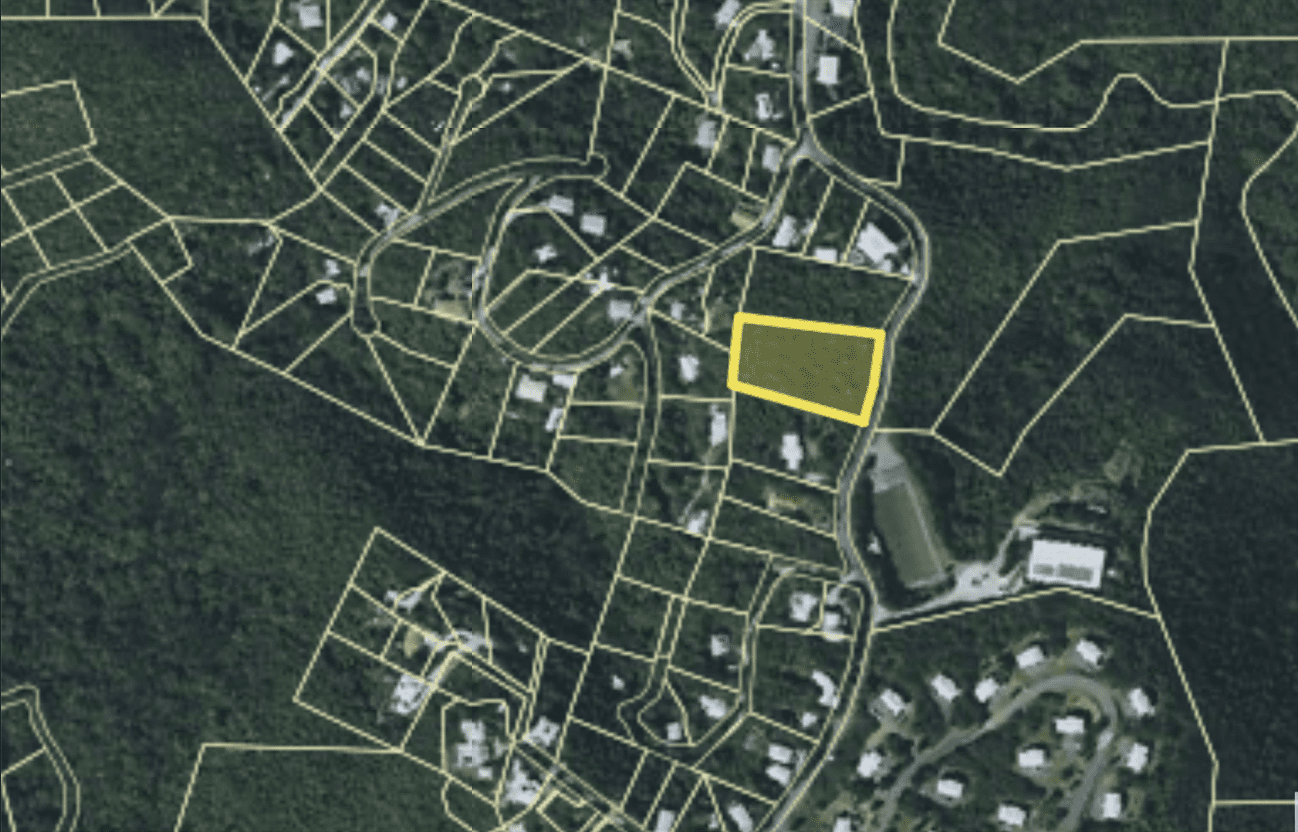 Ari Goldschneider, a Boston-based developer who's spent time on St. John since 2011 (and now owns a home in Chocolate Hole), has been working with designer Barry Bunker to refine plans for "affordable-ish" housing. The project is meant to provide housing for teachers, nurses, hospitality workers and others who find it hard to find a place to live on St. John.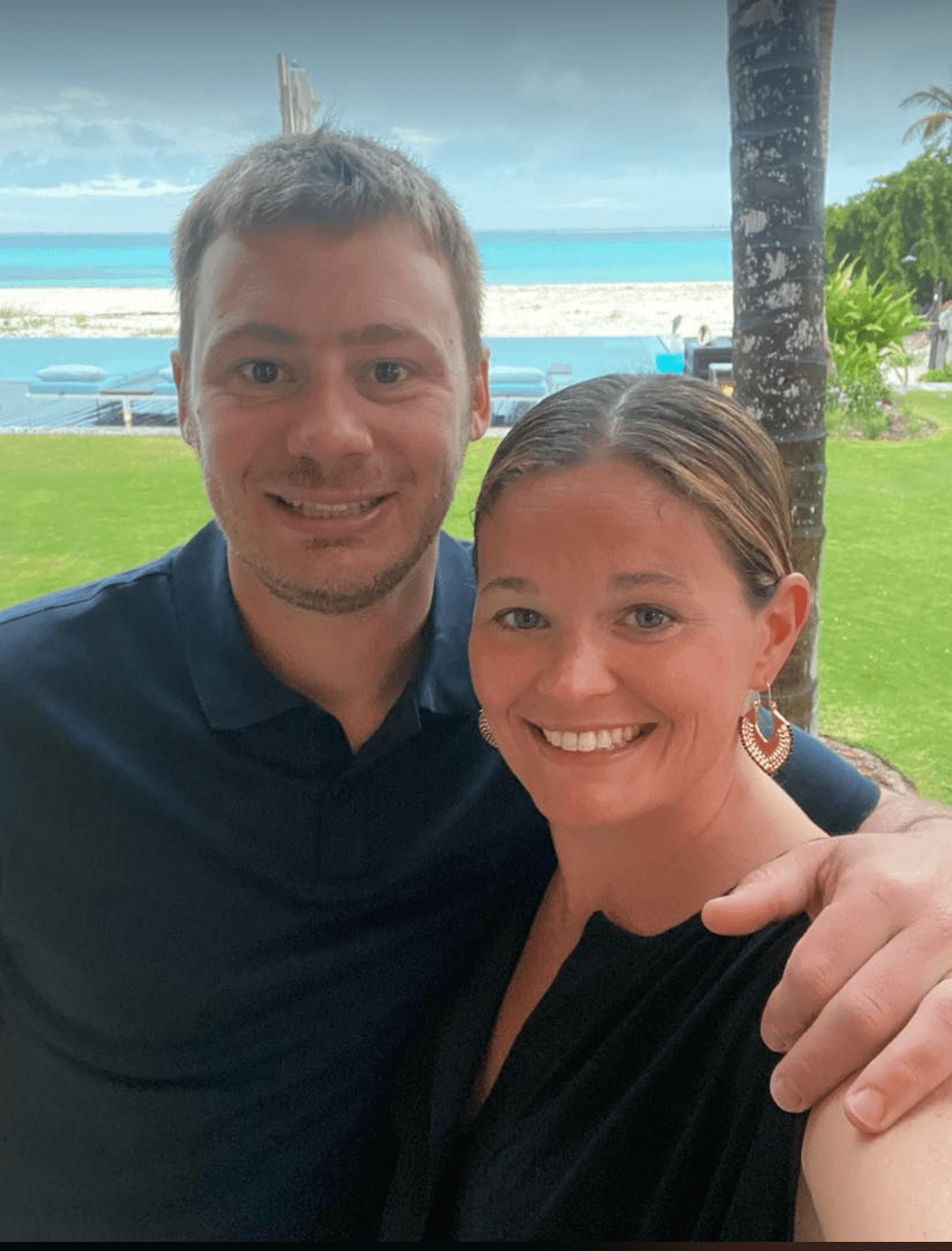 Officials at the Department of Planning and Natural Resources have granted Goldschneider a permit to build two co-housing structures on a 1.14-acre property, Parcel 9-3 Glucksberg, on Gifft Hill. The project will be known as Gifft Hill Co-Housing.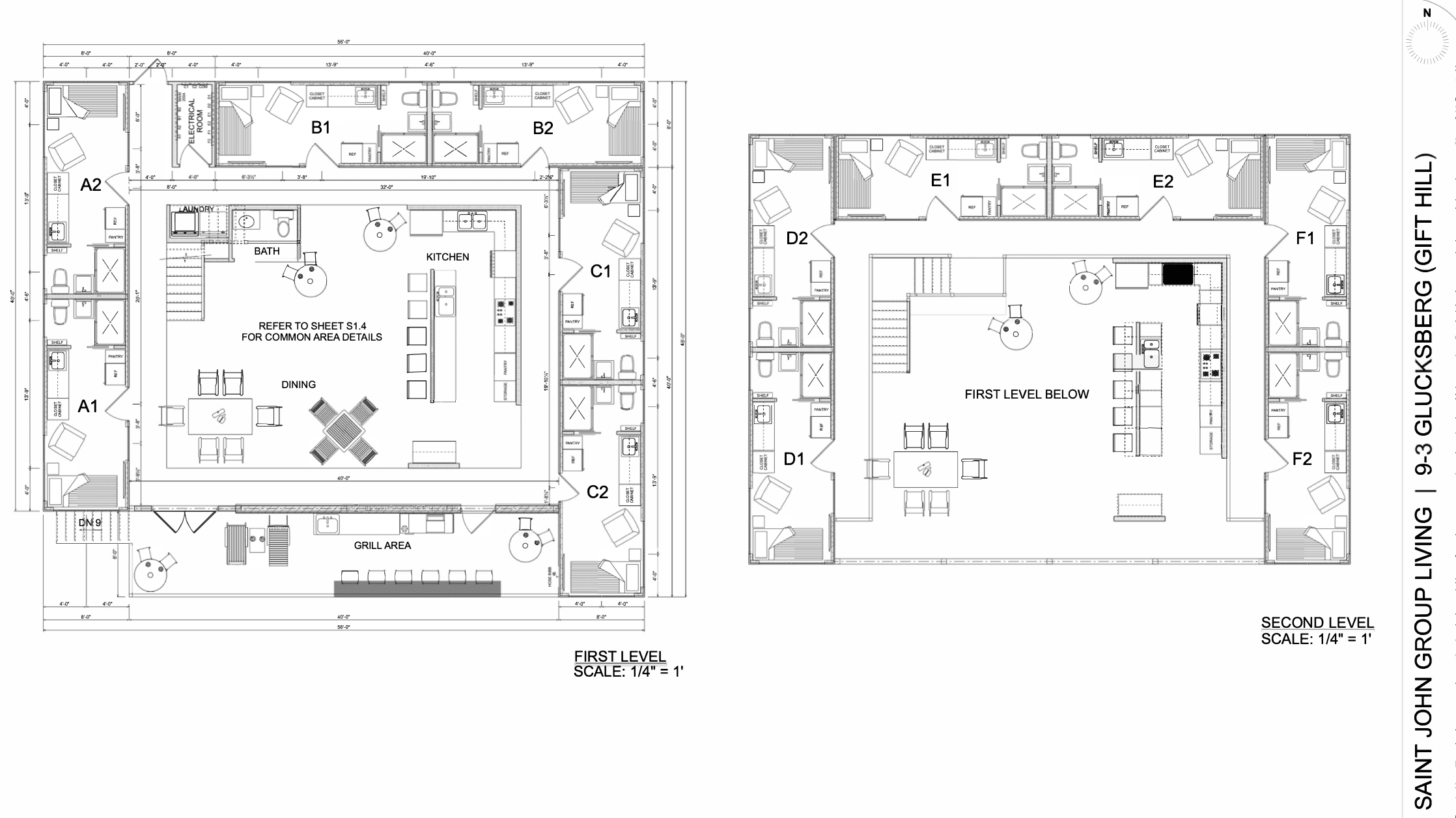 The plan for each building calls for 12 "private en-suites" — basically single-person living units — that will surround a common living area. Each private en-suite will include a bedroom, bathroom, refrigerator, and removable two-burner cooktop. The common area will include a full kitchen, dining, and living areas.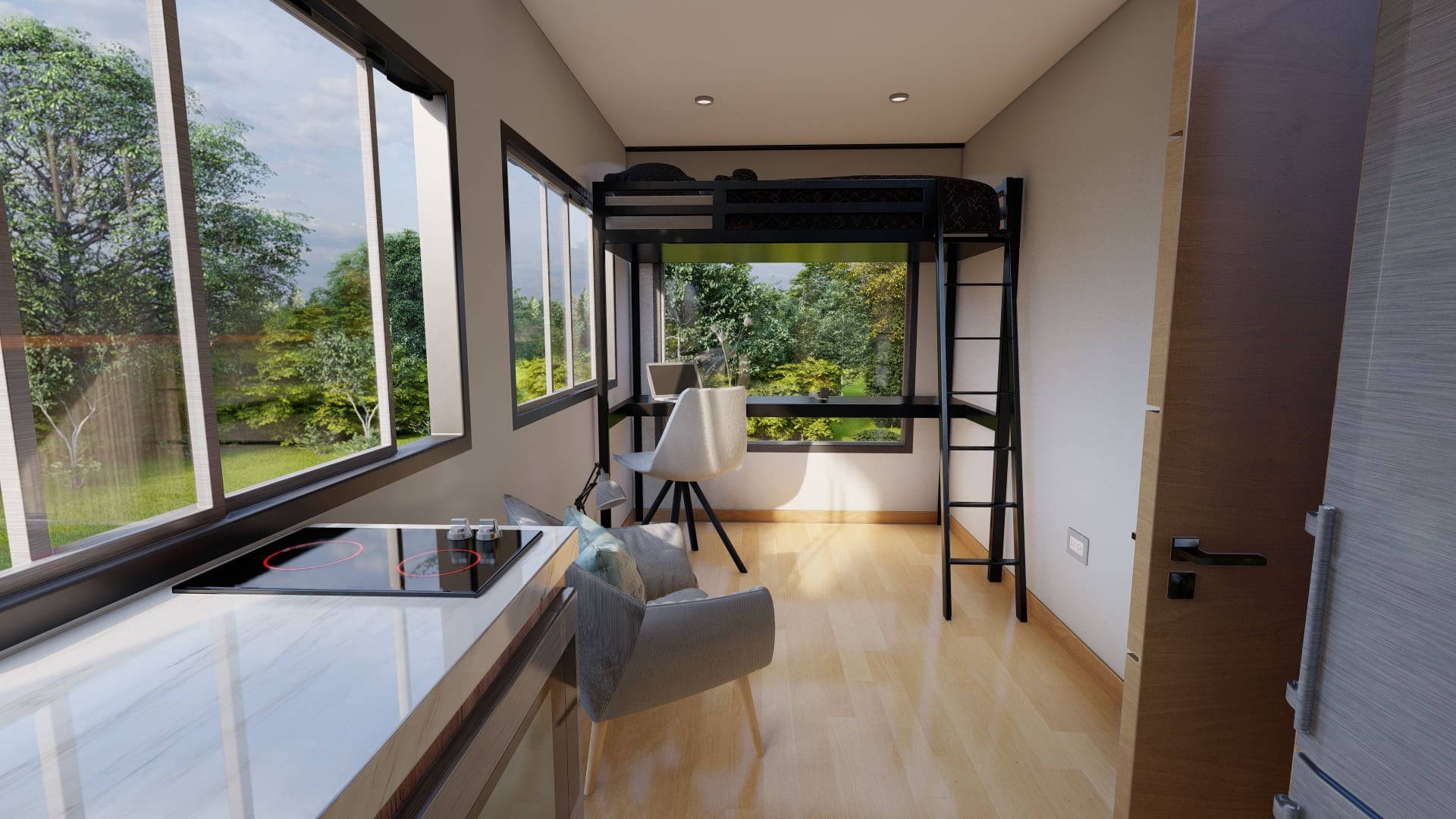 The two-story buildings will be constructed from pre-fabricated steel modules that are similar to high-grade, insulated shipping containers but are designed for use in housing. Goldschneider and Bunker are the sole distributors in the U.S.V.I. for the container units.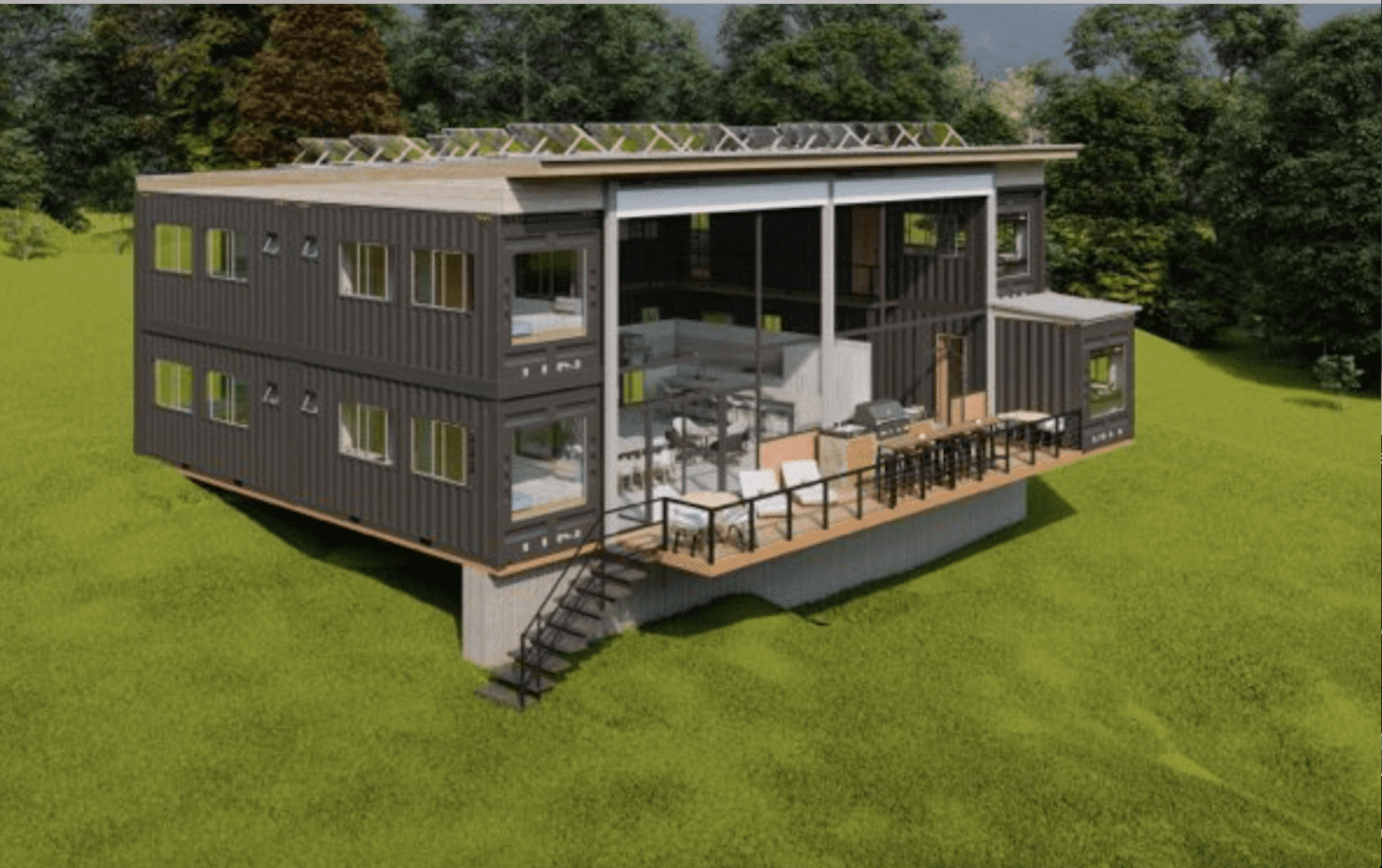 The project is on a property zoned R-2, and Goldschneider said he and Bunker worked "long and hard" with Leia LaPlace, territorial planner for DPNR, to design a project that would meet the zoning code.
"I'm a zoning code nerd," said Goldschneider. "What's interesting about the V.I. Code is that you can have two single-family dwellings on R-2 property, but there's room for interpretation for what a 'family' is. You can have only one kitchen in a dwelling, but how many bedrooms you have is not specified."
Goldschneider said when he returned for his first visit to St. John after Hurricane Irma struck in 2017, he found the housing shortage had become even more critical than it was before the storm. In addition to damage and loss of housing stock, many property owners were converting their long-term rental units into short-term units for vacationers.
Meanwhile, construction costs on St. John have continued to soar. Goldschneider said it was hard to build with concrete block or stone for less than $700 per square foot. He's hoping his project will end up costing between $300 and $350 per square foot for an overall cost of $1.3 million per building; that figure does not factor in the price of the land.
Goldschneider was hesitant to state a figure for the monthly rent of each unit. He's estimating a base rate of at least $1,600, but he won't be able to give a definite number until the project is completed.
"I don't call this 'affordable' housing," he said, "but right now there is no (housing) inventory at all. I'm trying to help out, but the project also has to make sense from an investment side. I want to be an asset to the community and work with folks."
One thing Goldschneider is very clear about is that the units will not be available for short-term vacation rentals. He's looking for tenants who are now living in the Virgin Islands and those who are trying to relocate to St. John to work full-time.
He's thinking that business owners and contractors may want to rent a block of private en-suites to house their workers. He noted that many police officers and firefighters who commute from St. Thomas might also prefer to live on St. John if housing was available.
Co-housing comes in many forms and has worked in hundreds of communities in the States, but this form is new to the Virgin Islands. It's similar to a dormitory where each person has a private room but shares a kitchen and living space with the other tenants. "It's a unique concept, and we have to get people comfortable with it," Goldschneider said.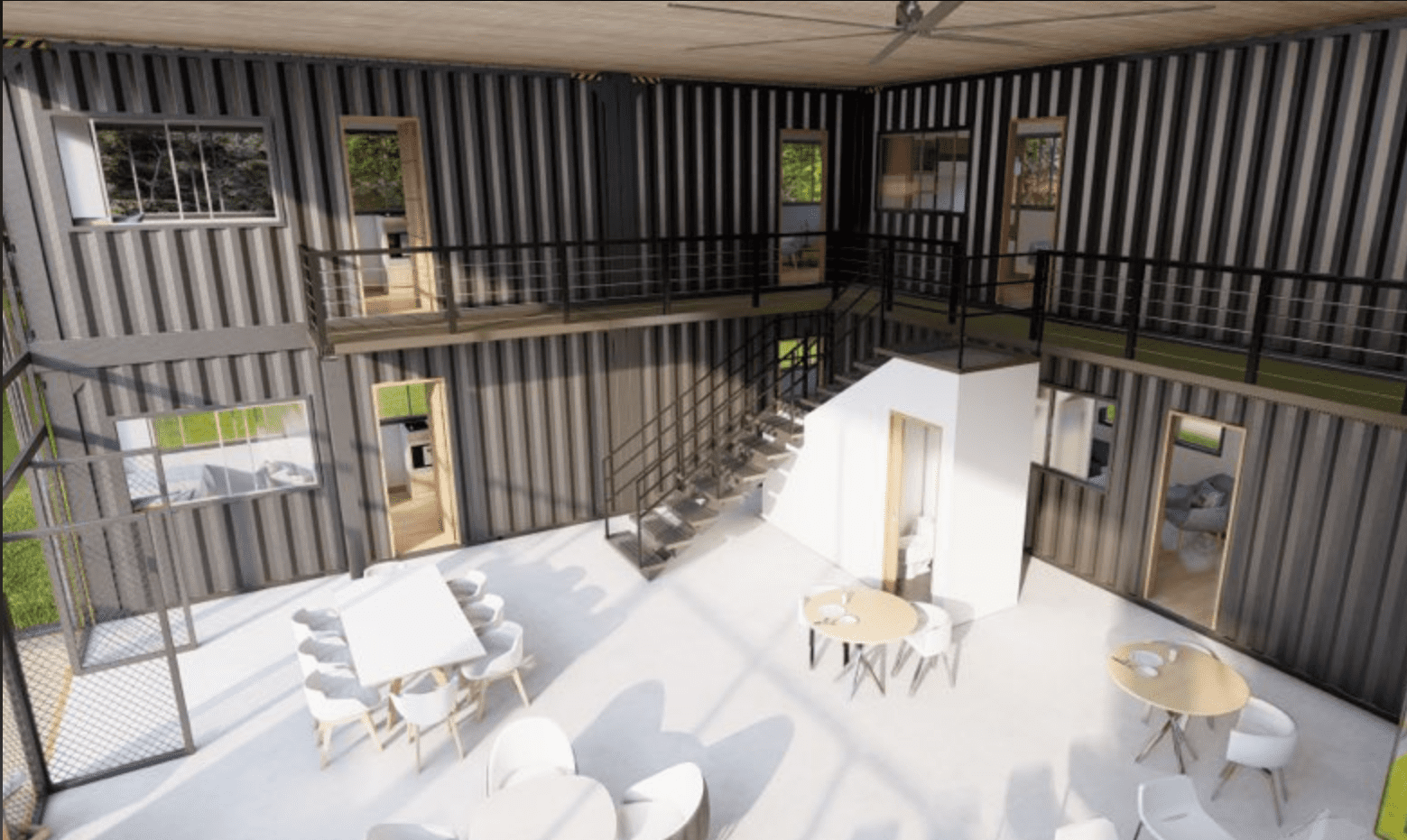 Tenants will have to sign a code of conduct that includes regulations regarding quiet hours and "being a good cohabitant," he said. Prospective tenants will have to fill out an application that asks them to explain how they will be a "good fit" for this type of arrangement. A tenant manager will reside on the premises to handle day-to-day concerns.
Cameras will be installed outside and in the common areas "not to spy," but to monitor that regulations are being followed, Goldschneider continued. Tenants will be expected to maintain the premises to a certain standard, and a cleaning crew will take care of deep cleaning.
Current plans call for the construction of a 43,000-gallon cistern, and each private en-suite will be metered separately for water and electricity as an incentive to conserve usage. Goldschneider has considered installing solar panels and batteries, but he's holding off on that initially to keep costs down.
The buildings are designed to withstand winds of 190 mph, according to the code. Each module is shipped with steel plates bolted over the openings for windows and doors, and if a storm approaches, these plates can be bolted back on to secure the building. Hurricane shutters will be constructed for the open common space.
The property has already been cleared, and Goldschneider is hoping that construction will begin at the end of this month and tenants will begin to move in a year from now.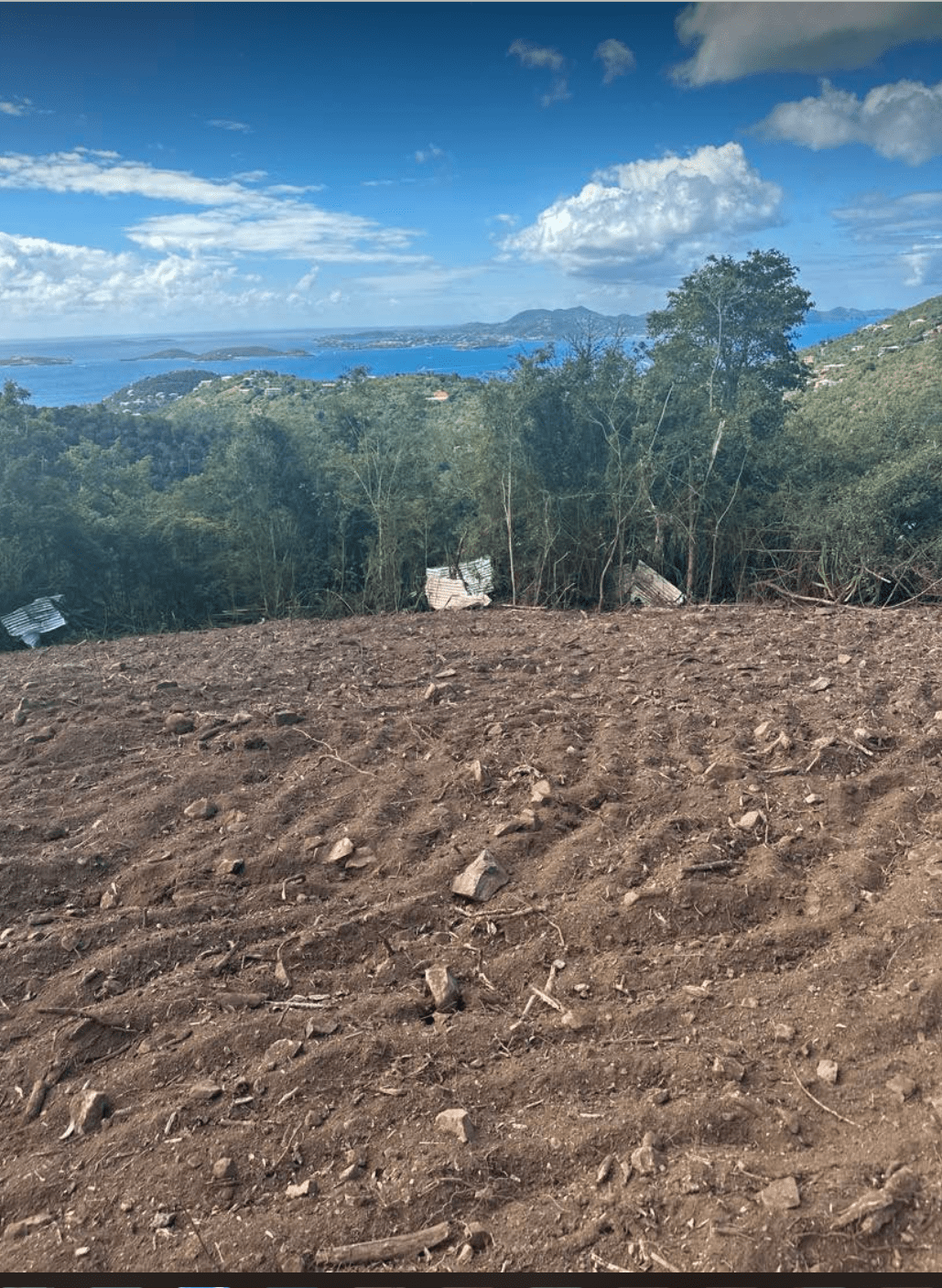 The project is designed to be scalable, and if it goes well, Goldschneider can build a second building within R-2 zoning. If the co-housing model proves successful, he can then apply for a group dwelling zoning permit that would allow as many as 72 private en-suites to be constructed in six buildings.
During the 13-month design and engineering phase, Goldschneider has been communicating with local officials, including Sen. Marvin Blyden, Sen. Angel Bolques, and St. John Administrator Shikima Jones-Sprauve. They have been invited to speak at the groundbreaking ceremony, which is open to the public. A get-together following the ceremony is scheduled from 11 a.m. to noon at Shambles.