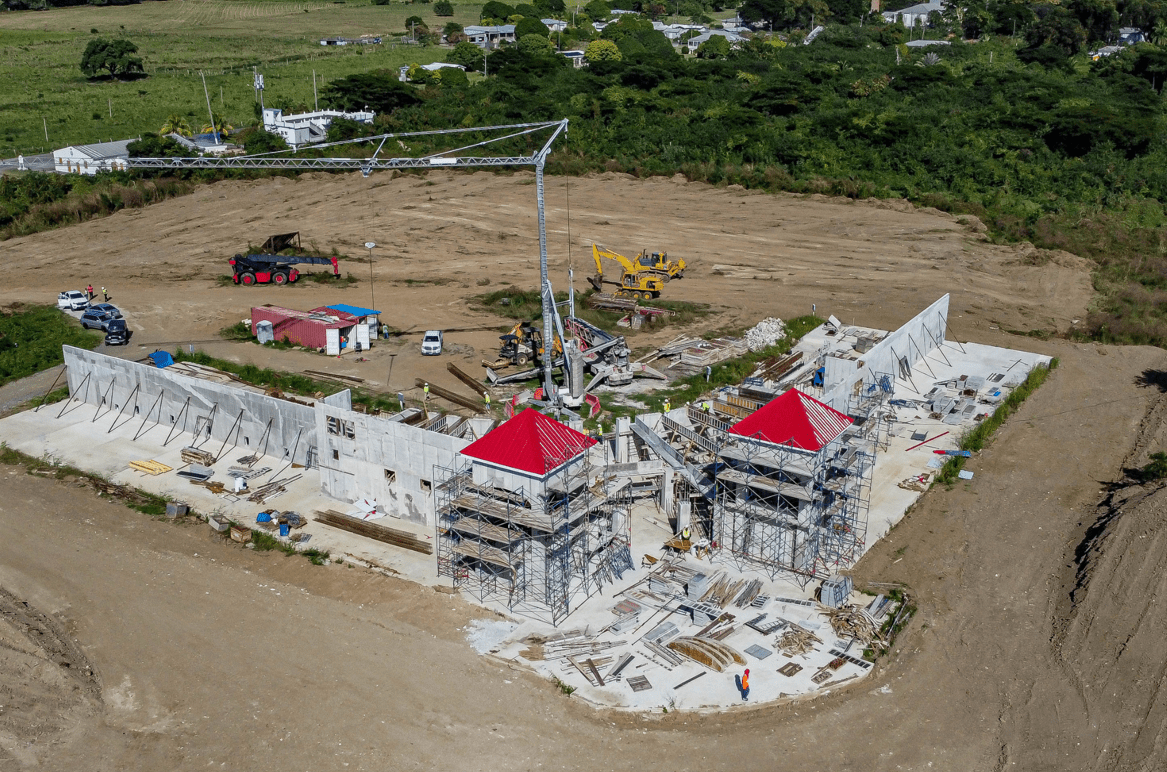 The Department of Public Works contractor – GEC, LLC, known for their work on the completion of the 2012-2014 Louis E. Brown apartments and senior living villas, has now erected both roofs on the entryway stair towers on the Paul E. Joseph Stadium.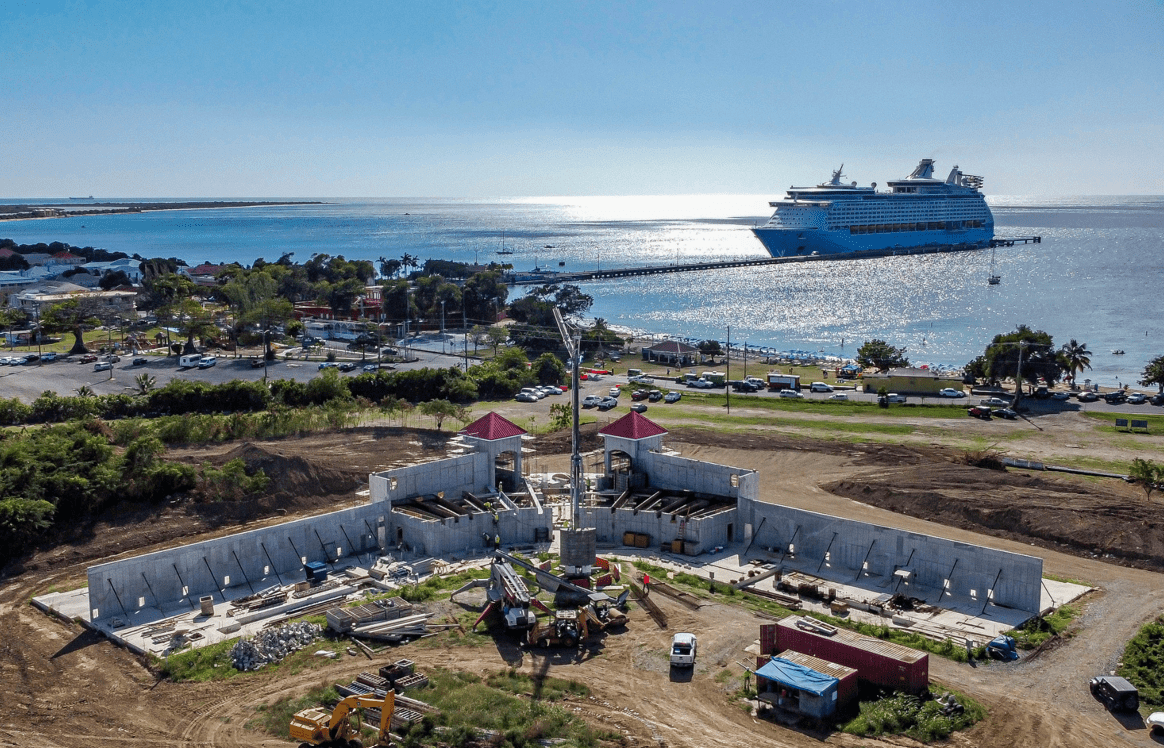 The in-field perimeter walls for the ground floor of the stadium were poured and work is in progress to install the temporary supports, steel reinforcement, and forms for the upper concourse floor.
The $27,000,000 project is scheduled to be completed in the second quarter of 2023, according to a DPW release.