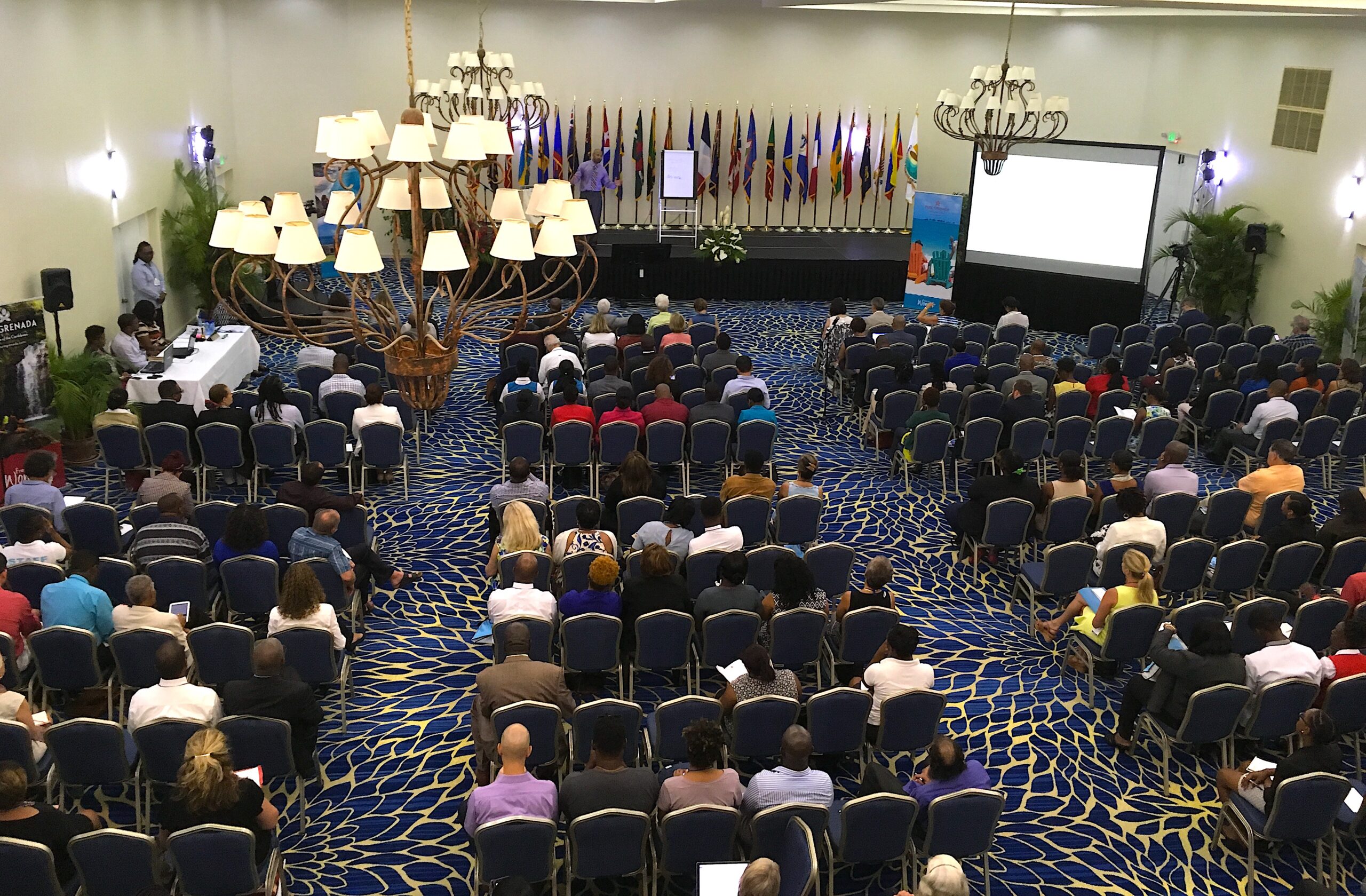 The U.S. Virgin Islands rejoined the Caribbean Tourism Organization this week, a win-win scenario, local and regional tourism officials said Thursday.
The Barbados-based CTO helps market the Caribbean as a whole while identifying key strengths and needs of its 25 individual member countries and territories, said Faye Gill, director of the organization's membership services.
"We are working with member countries, stakeholders, and partners to develop strategies and programs to increase visitor arrivals and visitor spend, but we are especially recommitted to the integration of sustainability practices, wider community engagement and preparing our members to be able to respond to potential future shocks to the sector," Gill told the Source Thursday.
U.S. Virgin Islands Tourism Commissioner Joseph Boschulte said rejoining the group was a valuable opportunity to assess the territory's position, identify new best practices, and engage neighbors in much-needed inter-island travel.
"Having an opportunity to work alongside our Caribbean brethren, and in some cases, competitors, is always important," Boschulte said. "It gives you the opportunity to gather data from different islands — in terms of visitors and attractions and satisfaction — and allows you to really gauge your position."
He said it was difficult to grow the territory's tourism product without the outsider perspective and insider knowledge membership in the CTO offered.
"We tend to overlook small things to fix while focusing on big ships or big jet planes," Boschulte said. "To be in the group now, the CTO, again allows us an opportunity to share our ideas and successes and our challenges with our peers."
It also highlights broader regional problems that might otherwise be mistaken as only local issues — like decreased airlift.
Boschulte wasn't exactly sure why the territory dropped out of the CTO in 2016, before his time as commissioner. He said part of the negotiations in returning to the CTO involved the direction the regional group was headed, saying restructuring was a good thing.
The group canceled its usual annual State of the Industry Conference in 2022 — which the USVI hosted in 2014 — opting instead for a collaboration with the International Air Transport Association emphasizing Caribbean Aviation Day, Gill said.
"We decided to place special focus on aviation given the challenges being experienced by the sector and the direct impact that has on tourism in the region," she said.
Boschulte said meeting regularly with his counterparts from other islands played directly into the lingering challenges behind inter-Caribbean travel. Right now, many West Indians have to fly to Miami to get to other Caribbean islands, whether for business, tourism, or to visit family.
"What better way to figure out how to get inter-Caribbean travel than to sit down with some other leaders," he said. "Let's say we get a flight between the Caymans and the USVI. That flight is going to have a better chance to be successful if both sides are marketing it, not just one side."
Gill said the net effect on the average Virgin Islander was a more stable tourism sector.
"For the USVI islander, we believe that our work, in partnership with the team at the USVI Department of Tourism, will mean a more robust sector, and an improved sense of security in the future of tourism in the destination," she said.
Reporter's Note: In the interest of full disclosure, I was asked to speak at a CTO conference in Grenada in 2017. I was not paid but they did cover airfare and accommodations. I told the audience of tourism industry experts, government officials, and private travel advisors that destinations should emphasize their local-made and local-grown products, lean in to authentic cultural differences, and court avant-garde "hipster" travelers who influence a second wave of mass-market tourists.