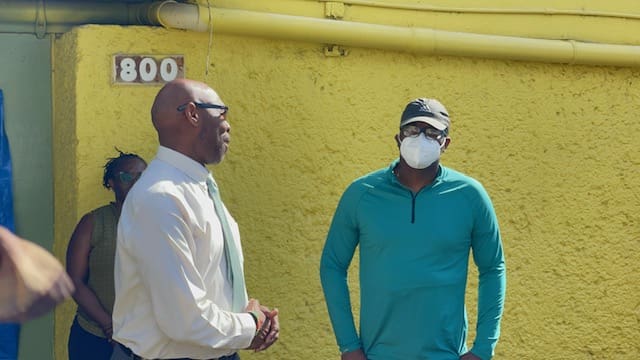 Emotions came to life on the St. Croix Central High School campus Wednesday with the unveiling of two mood walls. Teachers and students alike came together and took charge to lead a mental health awareness initiative with the help of Access to Racial and Cultural Health Institute, Inc., or ARCH, and the Health Department. 
The idea for a mood wall was first explored when Duane Howell, executive director of ARCH, and a former educator at Central High School felt the impact of COVID-19, which inspired him to launch a  student focus group to gain perspective on how he could effectively support and address student concerns.
"This gives the students the opportunity to be heard without judgment and also gives us an insight for any raising concerns," Howell said.
Many students were involved in the focus group like Ke'Nyla Herbert. Her concerns for her peers and the need for a positive outlet led to her idea and discovery of a mood wall.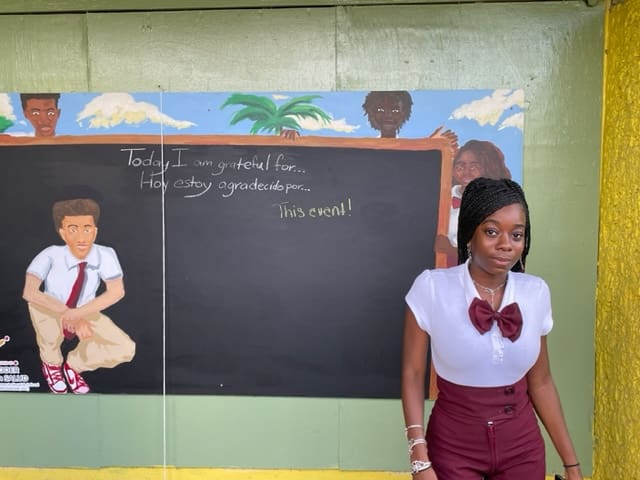 The mood boards will have daily inspirational quotes written in both English and Spanish for the students to complete the phrase.
"I'm very happy to have my idea shared and give the other students, especially the ones who are very shy and don't like to talk, the opportunity to express themselves," Herbert said.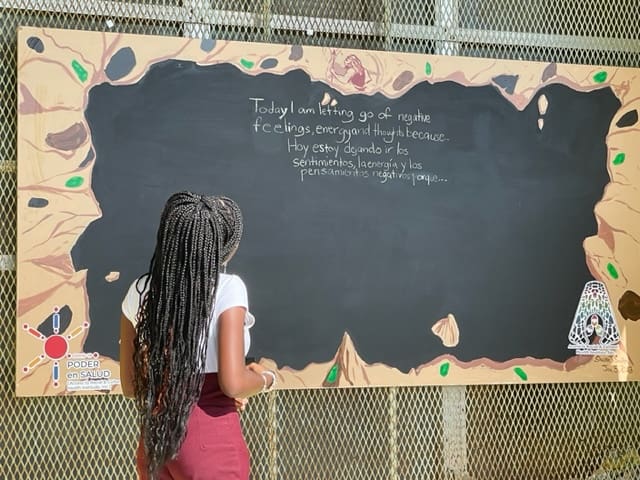 Several people who participated in making the mood wall come to life spoke to the Source about their roles and involvement in the process. 
Howell commissioned Shakri J. Smith, St. Croix Central High School alumni and current educator at the St. Croix Educational Complex High School, to paint the mood walls.
Smith said he looks forward to working with ARCH and the Health Department to create more works of art in helping the youths speak up. "It is an honor to give back to the youths, I wish we had something like this back when I was in school." 
Janis Valmond, deputy assistant commissioner of Health, said, "One thing I strongly encourage all of us to do at the Department of Health is increase our focus on adolescent health" and emphasized that "in the areas of adolescent health and promoting your health, we need you." 
Principal Yves Abraham of St. Croix Central High gave a few brief words during the unveiling of the mood boards. Abraham said he is aware that some students are going through a lot of things in and out of school and some do not necessarily have the means to express that. "Having the mood boards is a good step and step in the right direction to address some of the issues they may have," he said.
"Whenever there is an issue in our school, in our community, we can always depend on Mr. Howell to come through to try to provide some support for our faculty, staff, and most importantly our students. It is truly a pleasure that students at CHS have the opportunity to express themself," Abraham said.