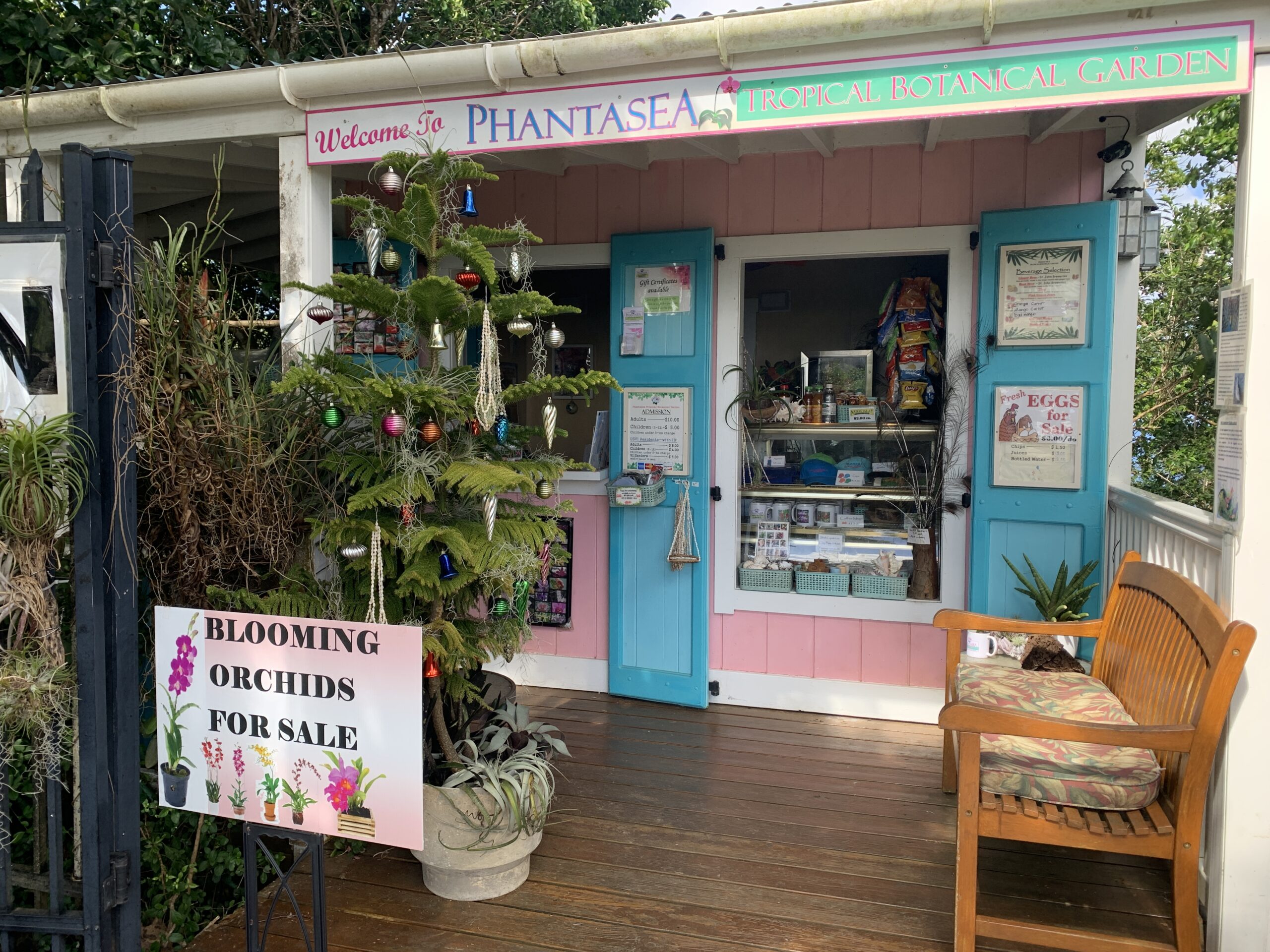 For residents and visitors alike, a visit to Phantasea Tropical Botanical Garden on St. Thomas is educational and invigorating.
The garden, owned and operated by island resident Patsy Breunlin, is located on approximately two acres on the north side of the island above Magens Bay. Patsy spoke to the Source about the history of the garden and how the operation has contributed to the USVI since opening to the public in 2015.
Phantasea was developed after Patsy purchased her property in 1993. She described the garden initially as a dense "jungle," and it was impassable.
Patsy is an architect and general contractor by profession and a gardener by passion. She combined her two skills by turning her private property into a public botanical garden and designing hurricane and earthquake-proof buildings at the garden. The buildings survived the hurricanes of 2017 with no damage.
"Phantasea started as my own personal garden because I enjoy tropical plants and orchids and bromeliads," Patsy said. "St. Thomas didn't have a botanical garden, so I decided I would turn my private property into a public botanical garden and share it with everybody else," she continued.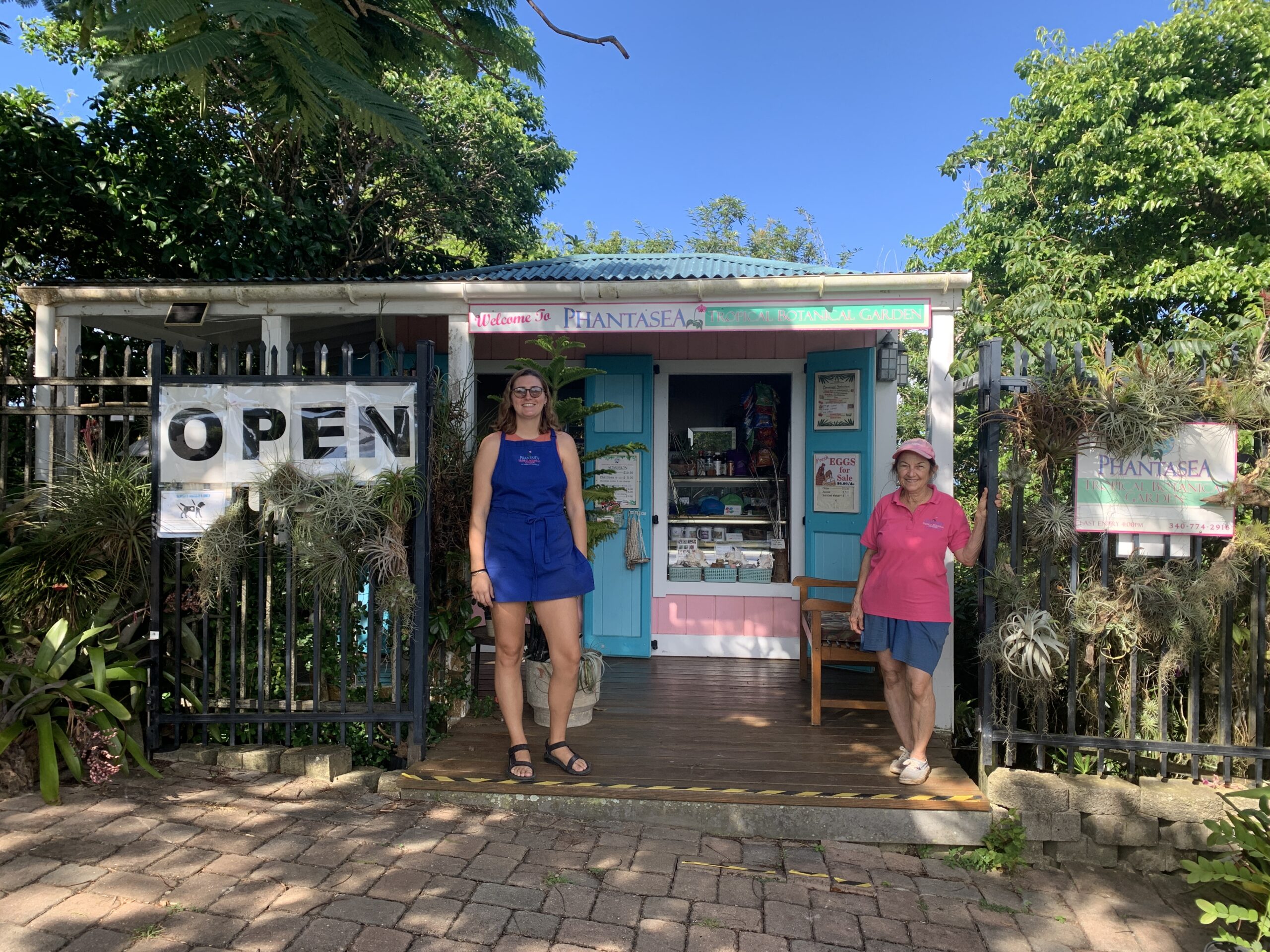 Plant Species in the Garden 
Today, Phantasea has been transformed into a walkable tropical oasis, and it is home to more than 1,200 species of plants. Approximately a third of the plants are native to the Virgin Islands. Patsy admits that bromeliads and orchids hold a special place in her heart, and she has brought many into the garden.
"The orchid is one of the most diverse and largest plant species in the world. There are about 30,000 naturally occurring orchid species in the world. They grow on every continent of the planet except Antarctica," Patsy explained. A wide variety of blooming and collectors' species of orchids are available for sale daily at the garden. Visitors can add their names to the mailing list and be notified of new shipments.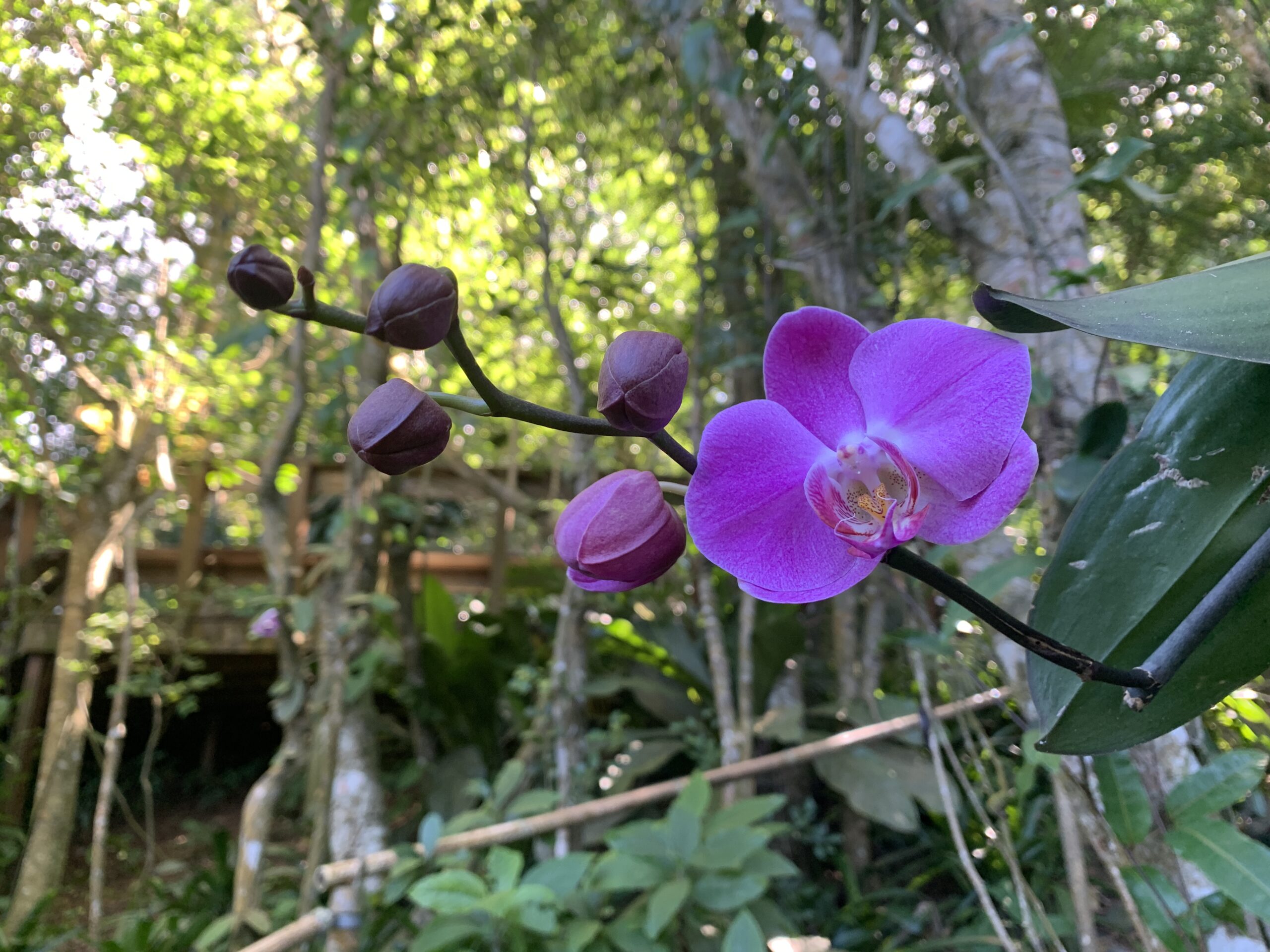 "Bromeliads are the other plant family I love. There are over 3,000 different types of bromeliads," she said. "They require very minimal care, and their blooms can be spectacular." Phantasea also has many varieties of tillandsia (air planta) for sale.
"Not everything blooms at the same time of the year. But anytime that you come, something will be blooming," Patsy added. "The garden is always different and changing and evolving."
"We also have birds, animals, and butterflies and other critters like lizards, iguanas, frogs, millipedes, and hermit crabs," Patsy said. Other residents of the garden include Amazon parrots, Bert and Lola, who greet visitors at the entrance, peacocks, tortoises, chickens, and fish.
 A Positive and Educational Experience on St. Thomas 
A trip to Phantasea is as relaxing as it is educational for members of the community, including school-age children.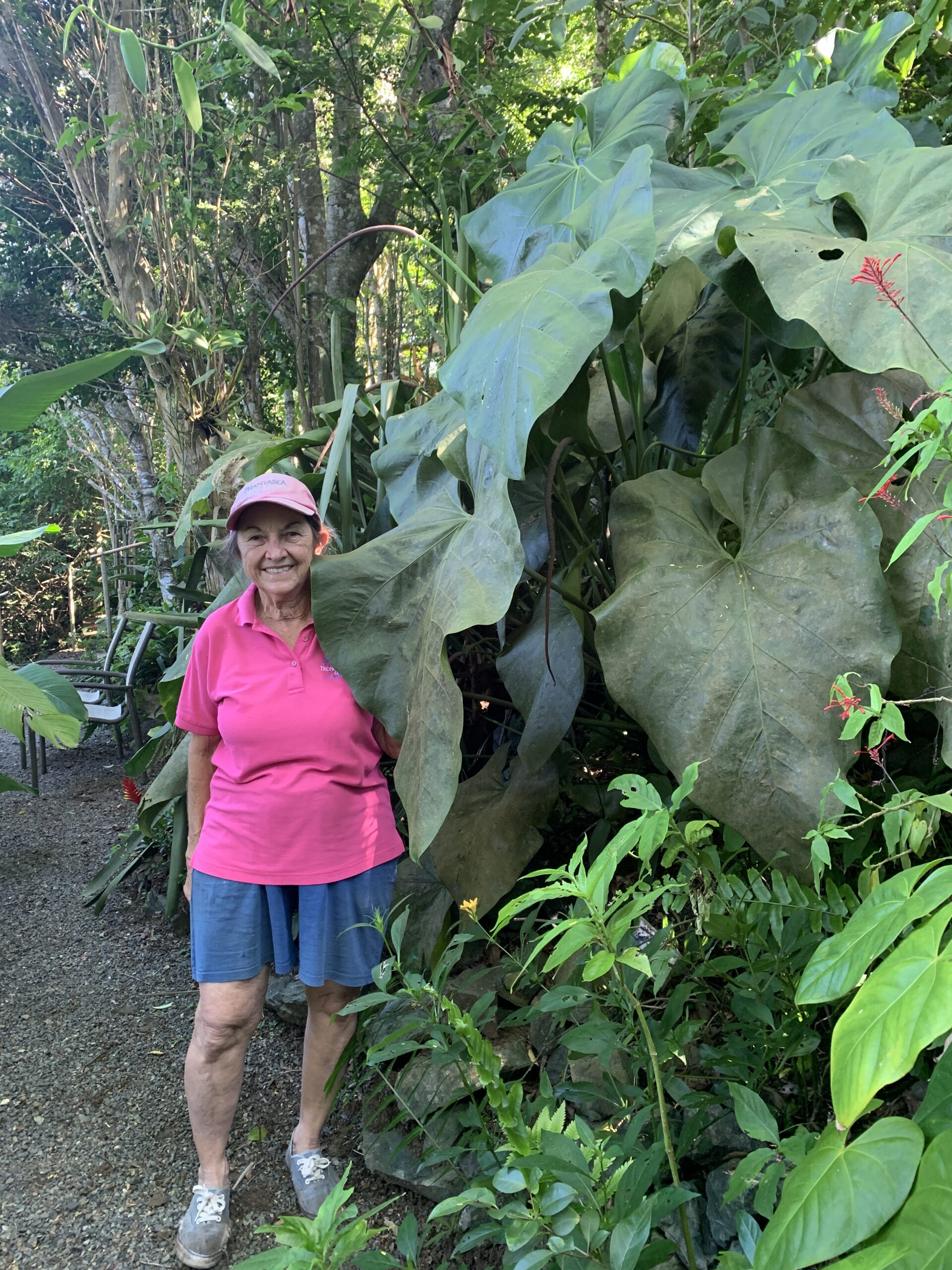 "The St. Thomas schools come for field trips, and the summer camp groups visit. We offer guided and interactive tours," said Patsy.
"Interpretive signs all throughout the garden teach different facts about the plants, critters and creatures," she added.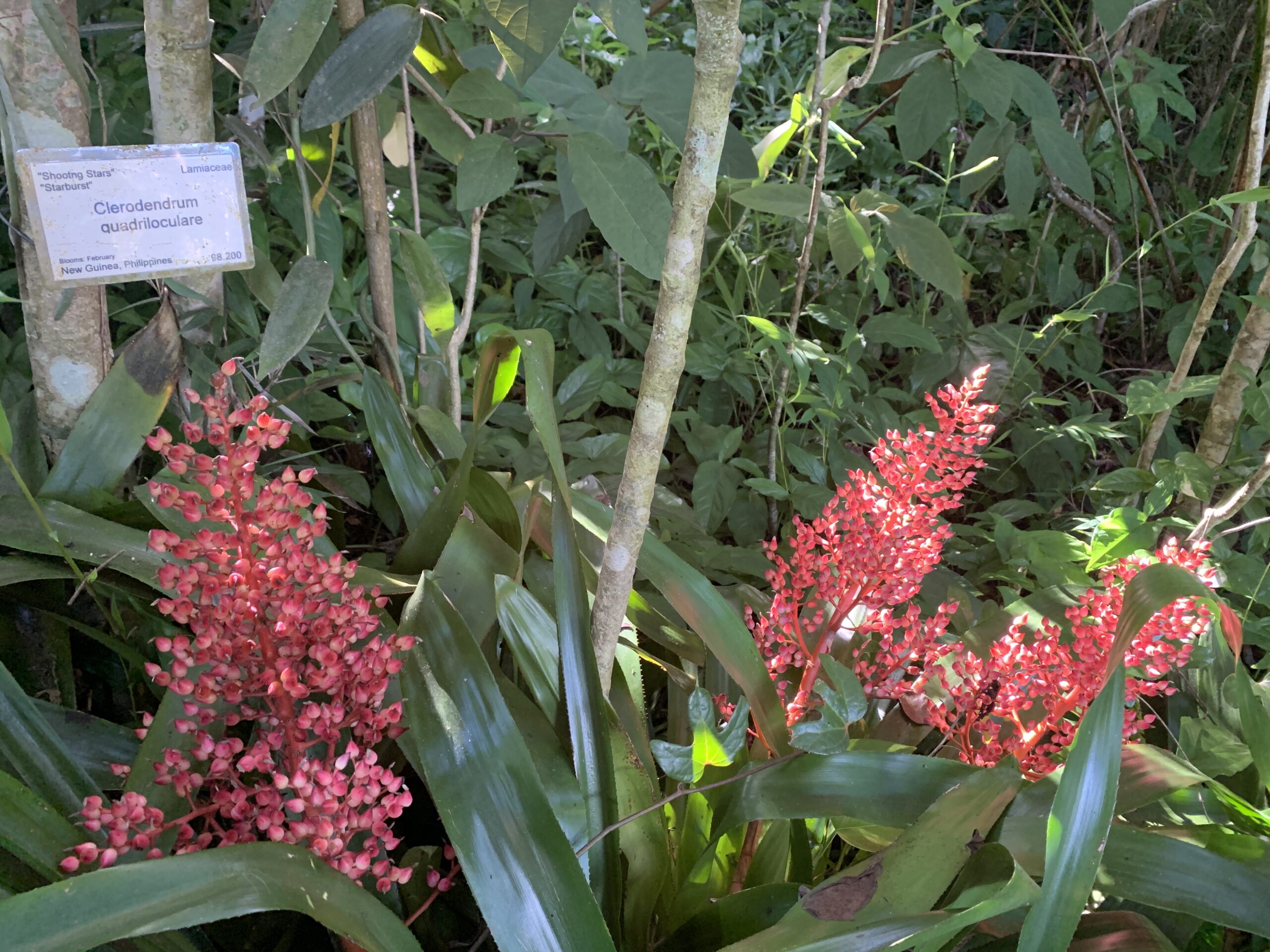 "We teach our guests about the rainforest palms and why it's important not to cut all the trees down," explained Patsy. "Trees are vital to the landscape. They hold the soil, create oxygen, and function as windscreens. They provide shade and cool the gardens."
No Bugs Allowed! 
As an added benefit, you won't have to deal with many pesky bugs bothering you while visiting the area.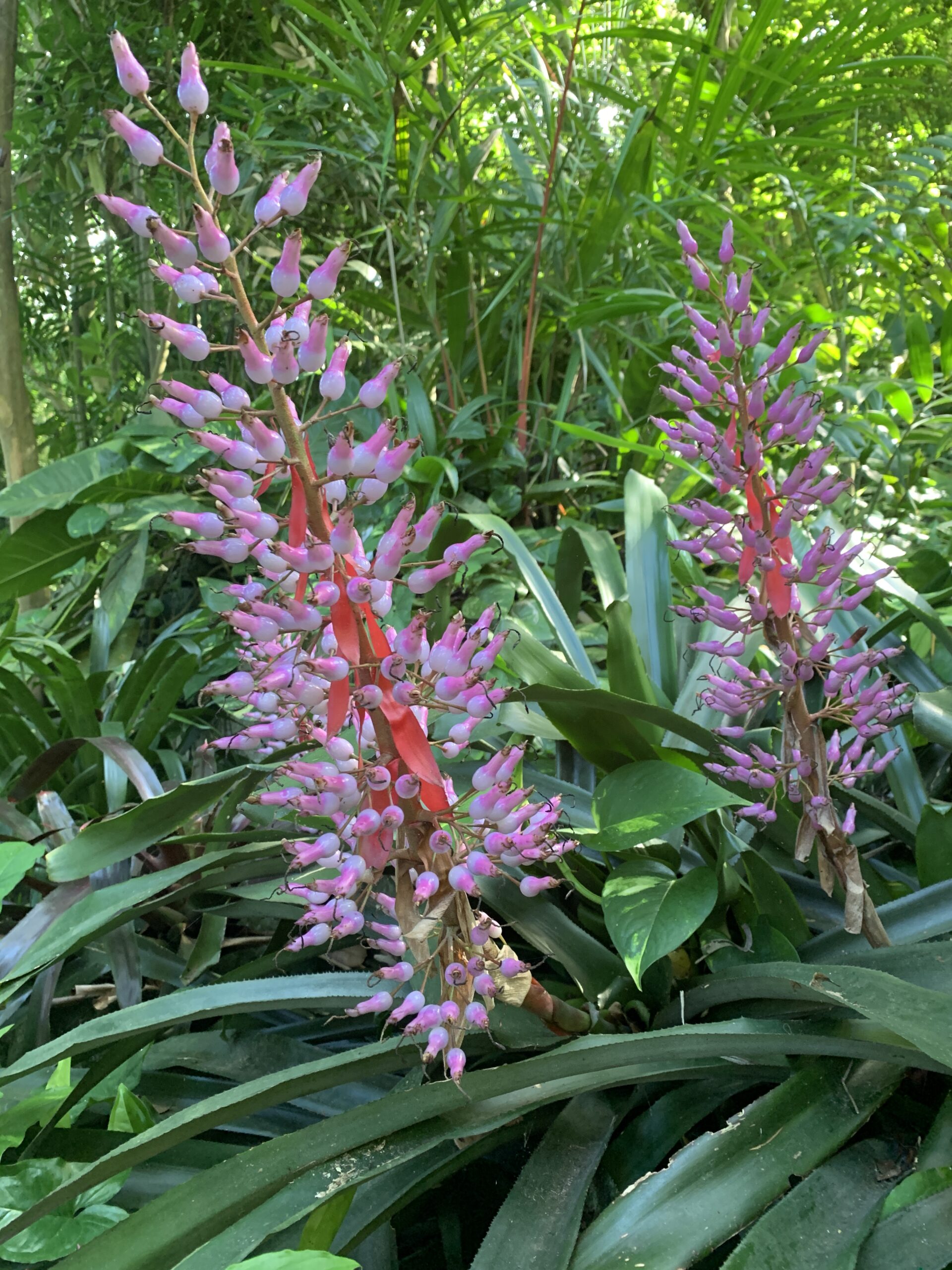 "At night we have lots of frogs. Anywhere there's water inside any of these plants, there are frogs that eat the mosquitoes. During the day, lizards eat the bugs and at dusk, the bats come out. They'll catch anything that's flying around. So, we have a balanced ecosystem. Even though we're one of the wettest areas, we don't have bugs," Patsy explained.
A "Nature Bath" 
Danielle Randolph, who works part-time at the garden, shared how the peace she found at Phantasea prompted her to publish a book about nature and animals here in the Virgin Islands.
"Phantasea is a place where you can feel absorbed by nature's beauty — some people call it a 'nature bath,'" Randolph explained. "I was excited to learn about the bananaquits, hummingbirds and other birds at the garden. Teaching people about animals in the garden is what motivated me to write a book. The book is for tourists and locals — anyone captivated by bananaquits chirping and swarming at the sugar water feeder or the iguanas eating and lounging in the flamboyant tree," she continued.
"It is one of the most peaceful places I've found on St. Thomas. For locals, this is a great place to get ideas about their own home or outdoor space," Randolph added.
Relaxation, Education, and Inspiration 
In the islands, a trip to the beach is a surefire activity to relax and unwind. However, a trip to Phantasea can be rejuvenating as well.
 "We have a gazebo here and a picnic table. You can read a book, bring your own food and drink, or have a little party. The garden is for relaxation, education, and inspiration. People who come here say the whole world just slows down," said Patsy.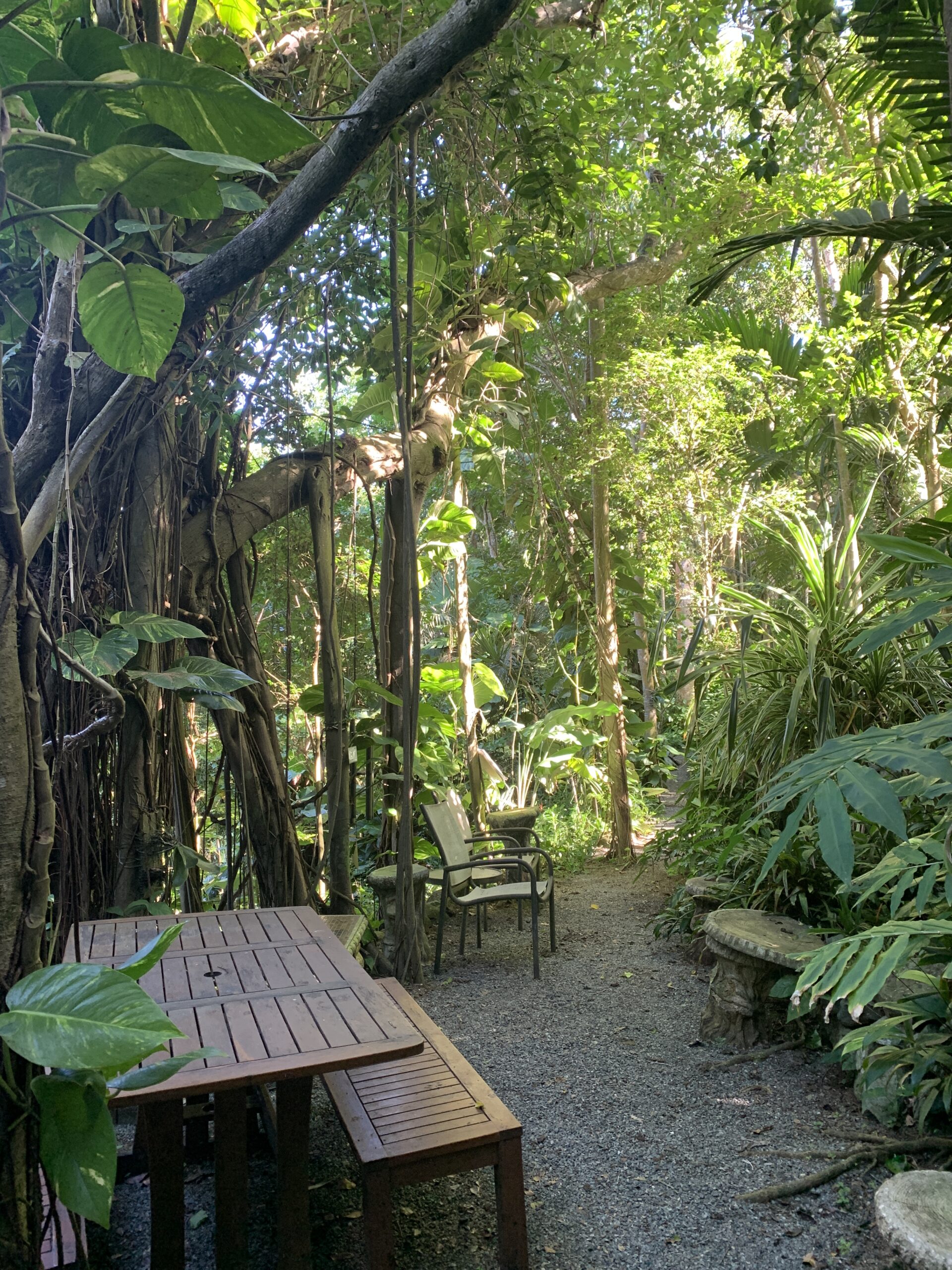 Patsy's greatest joy at the garden is "teaching people about the plants and the environment and seeing the kids' eyes light up when they hear all sorts of interesting facts. For example, orchids grow on trees, and I realized people don't know that's where orchids grow in nature. Guests can see the plants in a natural environment. Observing people when they come into the garden and then seeing the reaction when they come back out — it's very rewarding."
The garden is a constant work in progress, as Patsy says, and she plans to continue to expand the property. A water feature is under construction and will be operational soon.
Information for Visitors 
Phantasea Tropical Botanical Garden is open Tuesday through Sunday, 9 a.m. to 4 p.m.
Admission for off-island visitors is $10 for adults, $5 for children ages 5 to 12, and no charge for children under 5.
For V.I. residents with an ID, admission is $8 for adults, $4 for children five and above. There is no charge for children under five years. V.I. seniors with a senior card pay $5.
Phantasea is located on the north side of St. Thomas on the one-way road (Bishop Drive) near Mountain Top and above Magens Bay. The garden office can be reached at 340-774-2916 or visit the Phantasea website.