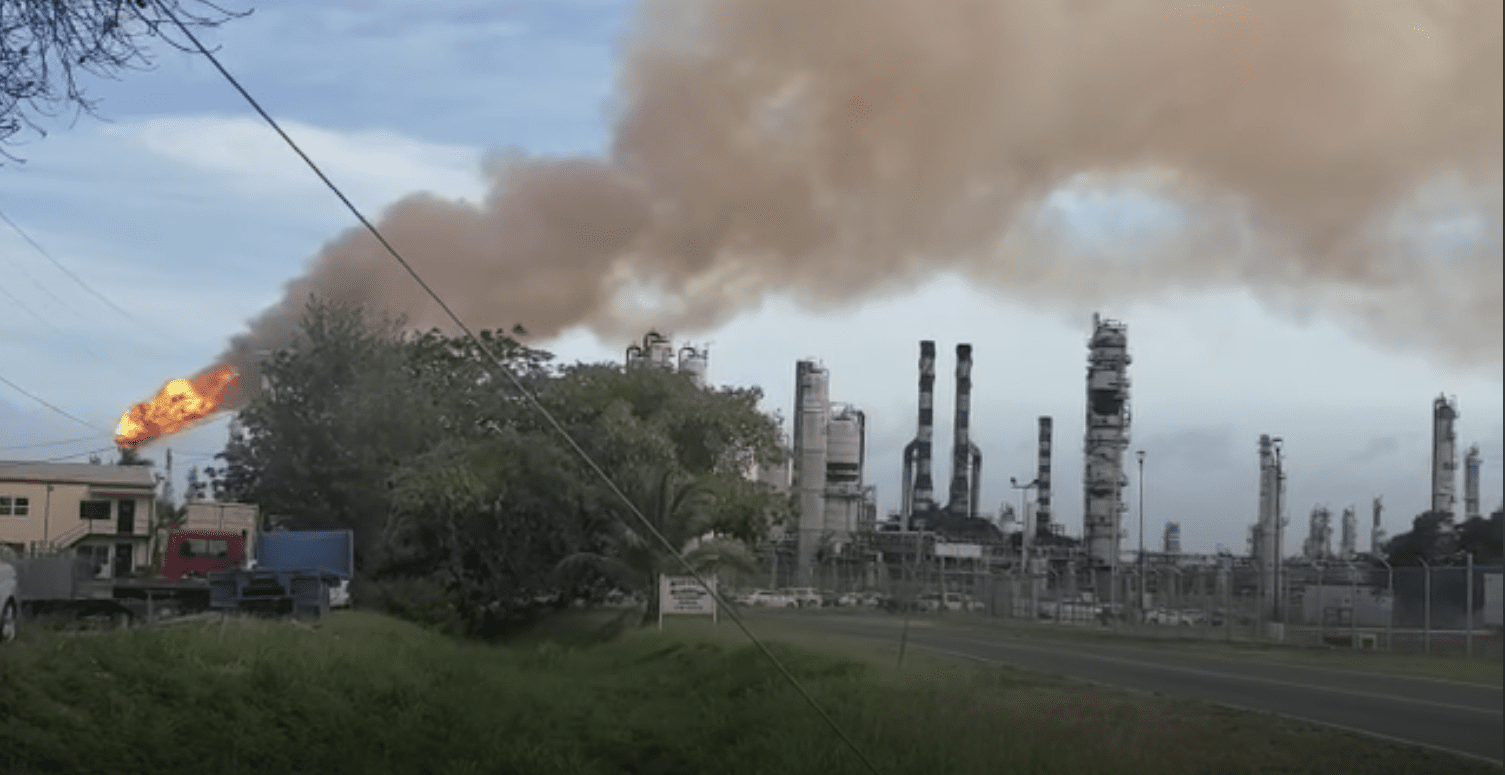 If another fire broke out at the giant oil refinery on St. Croix's south shore — or toxic, flammable chemicals spilled, or any number of other potential disasters at the plant happened — on-site first responders might not have access to emergency equipment or even know what to do, according to a new report from the federal Occupational Safety and Health Administration.
The sprawling petroleum refinery has sat idle since former owner Limetree Bay attempted a 2021 restart that ended in disaster, spraying nearby homes in oil and releasing toxic gases. The Environmental Protection Agency ordered a 60-day pause to operations and Limetree eventually gave up. It shuttered the plant and in July 2021 declared bankruptcy. In January, the facility was sold at auction to Port Hamilton Refining and Transportation, which promised a speedy return to production.
It has not been easy. A cascade of federal regulators has found serious structural and systemic deficiencies at the refinery. OSHA and the Justice Department alleged myriad worker safety violations even before Port Hamilton took over, fining Limetree more than $259,000 in December 2021. A year later, the EPA ordered a broad cleanup of dangerous chemicals and the crumbling plant infrastructure they are stored in.
In March and again in November, federal regulators spelled out requirements for a restart that included new permits — a process that could take years.
On Saturday, Port Hamilton officials acknowledged the recent workplace safety concerns leveled by OSHA and said they were already at work remedying them.
In addition to insufficient number of emergency responders, a lack of training for those responders, and lack of procedures for what to do in an emergency, OSHA said ongoing litigation between Port Hamilton and Ocean Point Terminals — formerly known as Limetree Bay Terminals — may muddle emergency response if needed.
The refinery has a fire brigade but lacks structure and documentation, OSHA found. They found no specific procedures for responding to chemical releases, no procedures for responding to fires, a lack of onsite trained personnel available to respond, and uncertain access to emergency response equipment maintained on the Ocean Point Terminal property, including personal protective equipment and fire apparatus.
"All of these conditions could create risks for employees should an emergency occur at the facility," wrote Alfredo Nogueras-Vega, the EPA's area director. "OSHA is also concerned that there does not appear to be coordination of emergency services between Port Hamilton Refinery and Transportation LLLP and Ocean Point Terminals since Ocean Point Terminals has the bulk of emergency response personnel and equipment. Without pre-planned and coordinated efforts, Port Hamilton Refinery and Transportation LLLP needs to establish their emergency response independently, with refinery employees or contracted professional services, and with pre-arranged support from St. Croix's local emergency services."
Nogueras-Vega wants Port Hamilton to have a "corrective action plan" in place by Thursday.
Citing a desire for "transparency and collaboration," Port Hamilton officials pledged to make their written response to OSHA public.