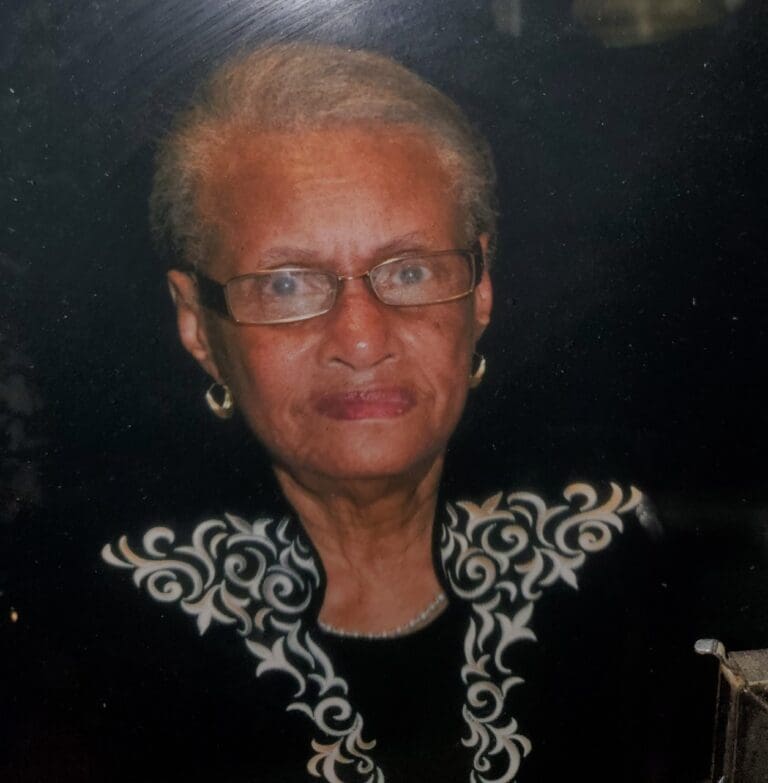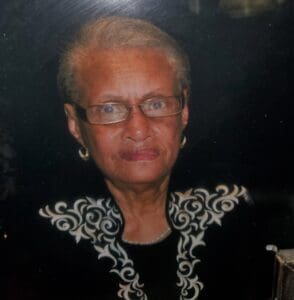 Fernella Lenora Marshall Anthony died on Nov. 18.
Fernella Anthony is preceded in death by her mother, Victoria Tittle Williams; father, Cyril Marshall; son, Lawrence Jacobs; and brothers: Hugh Conroy Williams, Elwalder Williams and Reginald Williams (Sonny).
Fernella Anthony is survived by her:
Son, St. Clair Jacobs
Daughter/niece and son-in-law (caretakers): Pamela Williams Murray and Garth Murray
Honorary Son, Angel "Butch" Dawson
Honorary daughters: Winifred Wayland and Naomi Monsanto
Brother, Anthony Williams (Tony or Toro)
Sister, Juanita Williams
Grandchildren: Jasmine Jacob Sims, Charleen Jacobs and Howard Gayle
Great Grandchildren: Amaya Sims and Amir Sims
Uncles: Alphaeus William Tittle and Gershom Lewis
Nephews: Steven (Samantha) Williams and Nicholas Williams
Nieces: Donna Ferris, Denise Ferris, Avril (Carlos) Maynard, Victoria Williams, Avery (Darnell) Shaw, Adele Williams, Nihjole Heskey, Andrea Heskey, Lorna Peterson, Karen Williams and Ria Williams
Great Nephews: Christian McBean, Calix Jamerson, Camden McBean, Cas Ferris, Amaya Sikes and Cameron Sikes
Great Nieces: Jada Vilcin, Kailey Walker, Ceniyah Weekes and Ameera Parks
Brother-in-law, Miles Williams
Sisters-in-law: Eudaly Williams, Audrey Williams, and Maureen Williams
Godchildren: Phyllis Almestica, Monaly Richards, Callix Crabbe, Shenobia Rouse, Ira McKay and Aubrey Ruan III
Special Caregivers: Sharlene Thomas and Maude Brown
Special Cousins: Geraldine (Raymond) Bridgewater-Hodge, Gwendolyn Ryan, Ylanda Goodwin, Vernie Lake, Ferdinand Barreiro and George Barreiro, Lolita Hampson, Cory Joseph and Sharon Joseph, Naomi Henry, James Aaron, Pamela Isaac Larson, Novella Tittle and Blondel Davis, Patsy Browne, Eurena Charles and Doradeen Tittle, Irene Tittle, Elaine Tittle and many others too numerous to mention.
Special Friends: Jacqueline Pascal-Mercer and Family, Alana Crabbe and Family, Melissa Brown and Family, Annette Parson and Family, Maisie Harvey, Estillita Peterson, The Prentice Family, The Roberts Family, Joyce Lebron and Family, Vida Rouse, The Freeman Family, The Wilkinson Family and the Smith Family
Other Family Members: the Aaron, Tittle, Byam, Barreiro, Smith, Joseph, Challenger and Merchant families of Antigua
Relatives and friends are respectfully invited to attend the funeral service on Friday, Dec. 16, at Memorial Moravian Church. The viewing will be from 9 a.m. to 10 a.m. with service to follow at 10 a.m. Interment will be at Memorial Moravian Cemetery.
Funeral arrangements are under the care of Dan Hurley Home for Funerals and Cremation Centers of St. Thomas, St. John and St. Croix.
For online condolences or to share a special memory, visit the website at www.hurleydavisfuneralhome.com