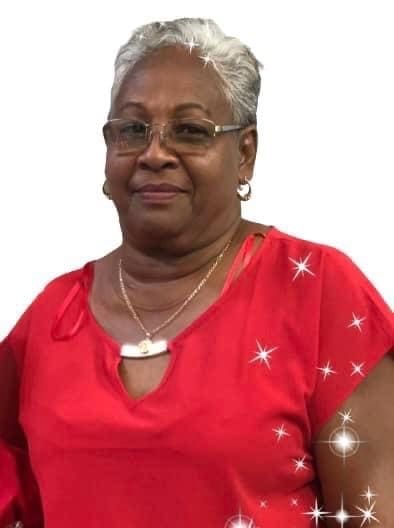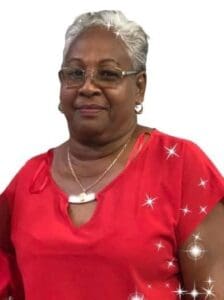 Maria Evelyn Bengochea-Gittens, also known as "Minin," of Estate Campo Rico died on Nov. 19. She was 64 years old.
She was preceded in death by her mother, Maria Estelle Parrilla; father, Radame Bengochea; and son, Joselito Ventura.
She is survived by her spouse, Jeffery Gittens; stepfather, Vivian Petrie Joseph; daughter, Nakesha Burroughs; sons: Kemo Alleyne Jackson, Luis Martinez, Edwin Estien Jr., Randolph Lafond and Careem Smith (adopted son); grandchildren: D'Mani A. Burroughs, Jahzii Lafond, Jeremiah Ventura, Jahmoy and Jibri Martinez, K'Osha and Jah'Kyra Martinez, Mahailja and K'Nawa Estien, Jahzara and Jahzelle Lafond, D'Niella, D'Neyjah and D'Nyriah Ventura, and Dellitta Mapp; sisters: Celestina "Reds" Parrilla, Juanita P. Crystal Rawlins and Ernestine Joseph; and brothers: Roberto "Tito" James, Petrie "Junie" Joseph, Enrique "Ricky" James, John "CeCe" Joseph and Kenny Gittens.
She is also survived by nieces: Tenisha A. Joseph, Danisha Francis, Maleya Williams, Kiara James, T'Quara James-Tirado, Angela Parrilla, Shayna Parrilla, Takema James-Carrion and Khiana James; nephews: Antoine Jibri and Jamoi Joseph, Chauncy Parrilla, Khaiel James, Khalid E. James, Roberto, Freddy and Nelson Cruz, Marquez Williams and Dimitri Joseph; great-nieces: Shakila Cruz, Fayjah Cruz, Sapphire Cruz, Samaya Cruz, Anniyah Benitez, Aaliyah Gordon, Grace Carrion, Kaelyn Iles, Jnyah Barley and Kiara Abraham; and great-nephews: Zion Cruz, Kayden Felix, Francisco IV, Ishmael Isaiah and Ezra Tirado, Raa'Jih Lawrence, Jezaiah N. Richards-Cruz, Tahriq A. Joseph, Lesville A. Yarwood II, Trae Vonte Parrilla, Zyir X. Ferebee, Kai Abraham, Kevin Abraham Jr. and Christopher Parrilla.
Other survivors include aunts: Juanita Santos-Matthews, Anita Santos, Norma Gonzalez, Marilyn Santos and Melba Santos; uncles: Roberto Santos Sr., Enrique Santos Sr. and Miguel Santos Sr.; daughters-in-law: Renee Coates and Ginah Febres; sisters-in-law: Michelle Lendhart-James, Alicia George and Juanita Joseph; special friends: Victor Somme Sr., Troy Somme, Victor Somme Jr., Linda Parson, Malta Rosado, Jillian Bethel, Glen Lynch, Sheku Turbe, Harold Johnson Jr.(aka Junie), Paul Roberts, Francisco and Pauline Torres, Nilda Lopez, Shawna Brady and Gregory Bennerson; cousins and other relatives: Magda Santos, Carmen Santos, Sean Santos, Miguel Santos Jr., Luz Parrilla, Carmen Reyes, Erin Santos, Juanita and Roberto Boneque, and Amada Figueroa; as well as other relatives and friends too numerous to mention.
The funeral service will be held at 9:30 a.m. followed by a service at 10 a.m., Wednesday, Dec. 14, at James Memorial Funeral Home Chapel. Private cremation will follow.