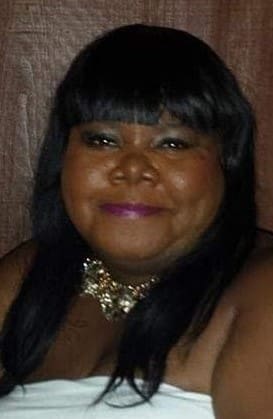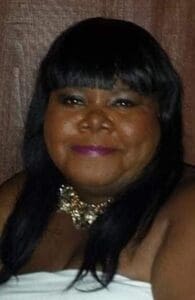 Delita Coggins-Malone died on Oct. 28, in Virginia. Delita was born on Oct. 30, 1966, in Christiansted, St. Croix, to Glenwood Coggins and Joan Maureen Wilson.
She was preceded in death by her husband, Lawrence "Larry Bird" Malone; mother, Joan Maureen Wilson; grandfather, Alfredo Coggins; paternal grandmother, Ethylene Francis-Adams; and maternal grandmother, Amelia Wilson.
She is survived by her daughter, Kimberly Malone; father, Glenwood Coggins Sr.; stepmother, Pamela Reynolds-Coggins; sisters: Yvette Coggins, Ruth Coggins, Elisa Coggins-Marsh, Arlene Coggins-John, Cecillia Edwards, Patricia Wilson and Ingrid Phillip; and brothers: Glenwood Coggins Jr., Glenroy Coggins and Kasheem Coggins.
Nieces: Shaunte Baptiste, Chenique Decicco-Andrews (Ali Andrews), K'Neliah JN-Marie, K'Taesha Brewster, O'Daisha Coggins O'Desha Coggins, O'Daine Coggins, O'Delle Coggins, Kianna Coggins, Kailyn Coggins, Ronette Richardson (Tiawa Richardson), Antoinette Wilson and Narissa Simmonds (Bryan Simmonds).
Nephews: David Baptiste Jr.  Keon John, Takiba Ortiz (Natalia Ortiz), Nic'korey Philip, Omarl Coggins, Jumaine Coggins, Nasim Coggins, Mekhi Coggins, Kaylon Coggins, Michael Edwards, Kieran Edwards, Ta'lisha Edwards, holhay Phillip, Jason Rawlins, Warren Wilson (Sanchese Wilson), Andrew Wilson and Roderick Phillip
Great Nieces and Nephews: Omariah Coggins, Tristan Coggins, A'naiya Parrilla, A'naeya Parrilla, Timmoy Sneed, Tisseya Ortiz, Tehara Ortiz, Aden Stephens, Anai Andrews, Asha Andrews, Curdy Rawlins, Nyah Rawlins, Antonio Browne, Junnette Hodge, Jahsonya Jarvis, Jesse Morton, Dau Drulissa Bedford, Kaithlyn Wilson, Kaleigh Wilson, Caicy Richardson, Caira Richardson, Tezariah Tyson, Javere Merritt, Danielle Simmonds, Isabelle Simmonds, Tristan Edwards, Leon Edwards and ZaNiyah Edwards.
Godsister, Alicea Welsh
Goddaughter, Akoya Hyndman
Brothers-in-law: Kean John and Dave Marsh
Aunts: Berita Coggins-Saldana, Louella Beck, Zeila Adams and Lynelle Adams
Uncles: Elroy Coggins (deceased) Charlie Phillip, Richard Adams and Luis Saldana
Cousins: Ina King-Isaac, Claudette-Edney King, Corinne Edney-Williams, Burton Edney, Rodney Edney, Bill Edney, Chawn Felix, Chevron Felix, Chauncey Felix, Charmaine Felix, Ajani Saldana, Cherise Isaac-Wilson, Aloma "Lomie" Hyndman and Nicole Scatliffe;
As well as other family members and friends too numerous to mention.
A memorial service will take place at the Wesley Methodist Church 4016 Anna's Retreat, Charlotte Amalie, St. Thomas, U.S. Virgin Islands, at 10:30 a.m., Tuesday, Dec. 6.  The family asks that those in attendance please wear shades of orange.  Interment will take place at Western Cemetery No.  1.