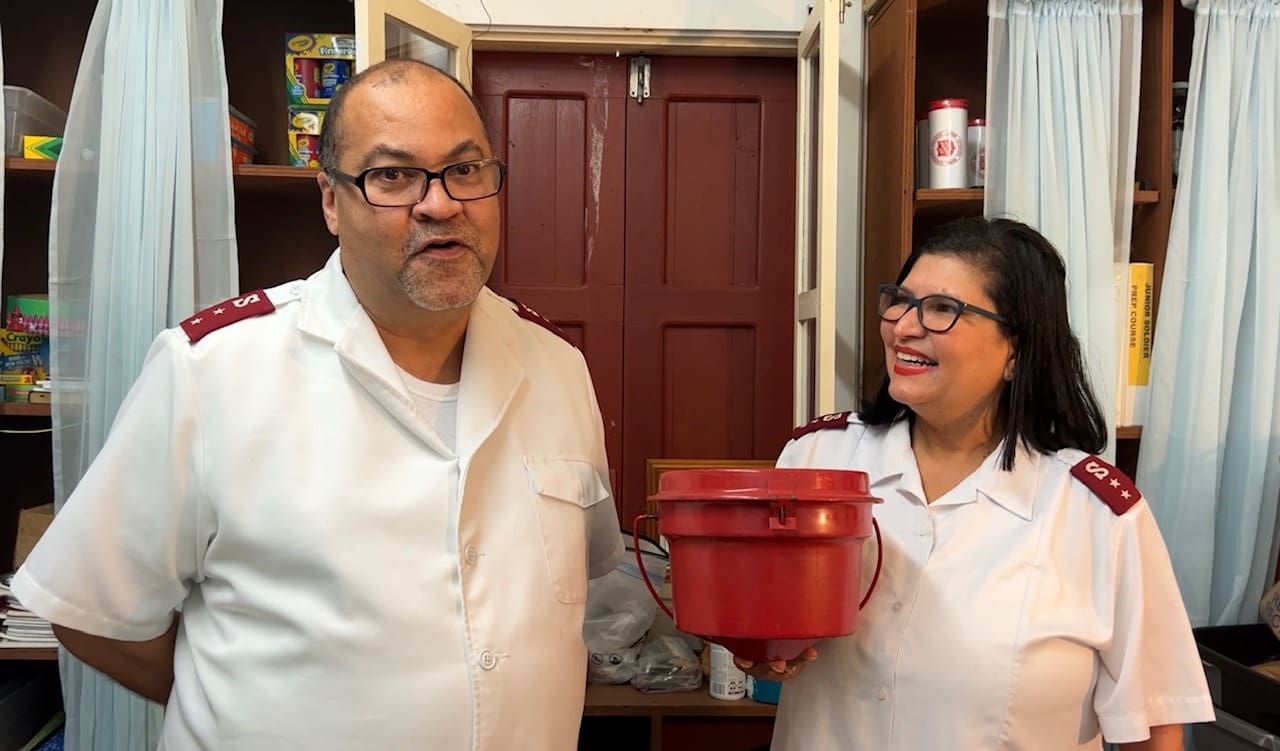 From covering meals and supplies for the territory's unsheltered to helping with operations, funds raised through the Salvation Army's Red Kettle campaign are critical for the organization's success — and so are the volunteers who help run it, according to Capts. Raul and Wanda Rivera.
The captains from St. Thomas-St. John, along with St. Croix coordinator Maj. Joe Irvine, are putting out the call for bell-ringers to help across the territory this holiday season with the goal of raising at least $46,000 per district as the past two years have pulled in less funding than anticipated due to the pandemic.
"Bell ringing is fun, easy, and an excellent way to give to those less fortunate in our island communities," said Tom Bolt, chair of the St. Thomas Salvation Army Advisory Board. "It's a holiday tradition for many people and a fantastic way to embrace the spirit of the season. Volunteering at a Red Kettle for just one hour can raise enough money to help The Salvation Army put food on the table for 13 people."
For more information on volunteering, contact The Salvation Army U.S. Virgin Islands Regional Coordinator Capt. Wanda Rivera at 340-776-0070 on St. Thomas or Maj. Joe Irvine on St. Croix at 340-244-8747.