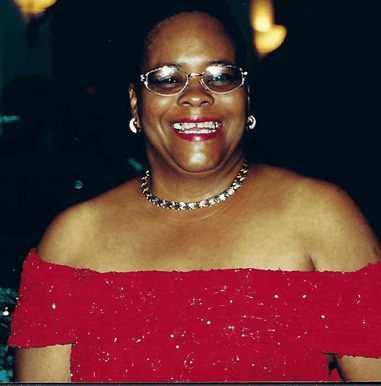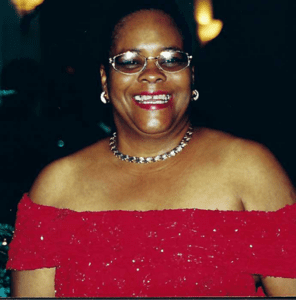 Alicia Brathwaite-Jennings, lovingly known as "Pepper," died on Friday, Oct. 28, in Atlanta, Ga.
She is survived by her son, Michael V. Trotman; adopted daughters: Marcel Callwood and Sherri A. Jennings; adopted sons: Shern A. Jennings and Jareem A. Hermon Sr.; brothers: Roy "Mack" Mercer Sr., Edward "Eddie" Brathwaite Sr., Alvarez "Sonny" Williams (Marjorie), Ottley Brathwaite Sr. (Denise), Rudolph "Rudy/Umba" Brathwaite Sr., Daniel "Danny/Piggy" Brathwaite Sr., Randolph "Ginzo" Brathwaite Jr. and Ishmael "Chocoo" Brathwaite Sr. (Marion); and sister, Yvonne Brathwaite.
She is also survived by nephews: Keith Mercer Jr., Lon A. Garfield Sr., Lou A. Hermon, Roy Mercer Jr., Kaj Mercer Jr., Edward Brathwaite Jr., Eddani Brathwaite, Levone Brathwaite and James I. Martin Jr.; nieces: Delcia Mercer-Warrell, Derese Mercer, Delaun Mercer, Lisa Mercer-Durden-Tribble, Lori Mercer, Sherese Mercer, Shenell Mercer, Shakaja Mercer, Sharissa Brathwaite, Nikia Brathwaite, Nia Brathwaite, Nyisha Brathwaite, Lakesha Brathwaite and Denise Martin; and sisters-in-law: Joycelyn Mercer, Marva Martin and Maureen Mercer.
Other survivors include special friends: Corinne King, Dr. Mavis Matthew, Jasmin Smith and family, Apostle and Mrs. Brian Edghill Ph.D., Rosetta Lewis, World Overcomers Ministry Inc., Rita Wattley and family, Laurie Lee Hodge and family, Genevieve Donovan and family, Carmen Wheatley and family, CAHS Class of 1970, Mr. and Mrs. Berisford Lynch and family, the Estrill, Francis, Hermon, Mulraine and Trotman families, Zandra Ritter and family, Almira Smith and family, Martha Luis, Ursula Sprauve and family, and Deborah Eddy and family; as well as other relatives and friends too numerous to mention.
The first viewing will be held from 4-6 p.m., Monday, Nov. 28, at Turnbull's Funeral Home. A second viewing will be held at 9 a.m., Tuesday, Nov. 29, at the World Overcomers Ministry Inc. (formerly the Frenchtown Evangelistic Assembly) with service to follow. Interment will be at New Herrnhut Moravian Church Cemetery.