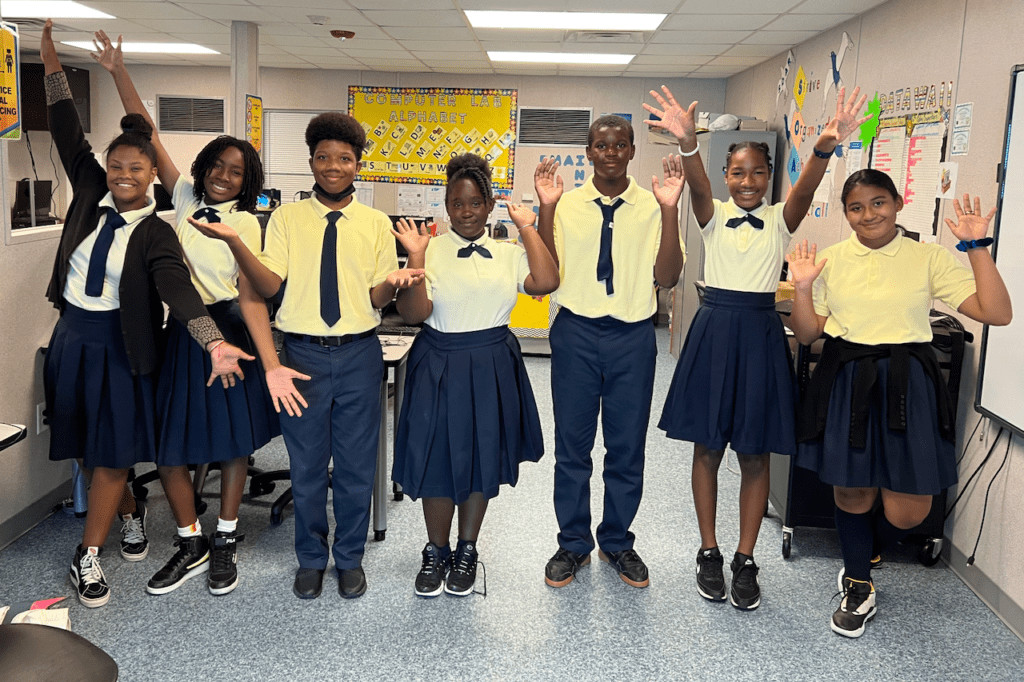 Students enrolled in the Julius E. Sprauve School's AVID program are hosting a food drive to help the needy on St. John through Nov. 14.
The community is asked to bring non-perishable food items and toiletries to a box in the courtyard near the school's main office in Cruz Bay. Parents and students may also contribute to the collection boxes placed in the classrooms for grades three through eight.
This is the first year that AVID — which stands for Advancement Via Individual Determination — has been offered on St. John although it has been implemented in other schools in the territory. The program focuses on college readiness and job preparedness and has been operating for 40 years in 47 states and territories.
The eighth-grade students enrolled in AVID at the Sprauve School are already converts to the program. "We get to take field trips, like to the Westin Resort, and experience what the people who work there do," said Jasmyn Prentice, who spent a day working at the resort's front desk.
Ariel Mathurin said she was picked to shadow the resort's general manager and was inspired by the advice he gave the group. "I want to start my own business one day," she said.
The students said they were learning to apply new study skills, like the Cornell Notes method. In addition to traditional notetaking, students using Cornell Notes write down their thoughts and questions and then summarize what they've learned. The students keep their work in binders, not just copy books. "Organization is important," said Manuela L. Santana.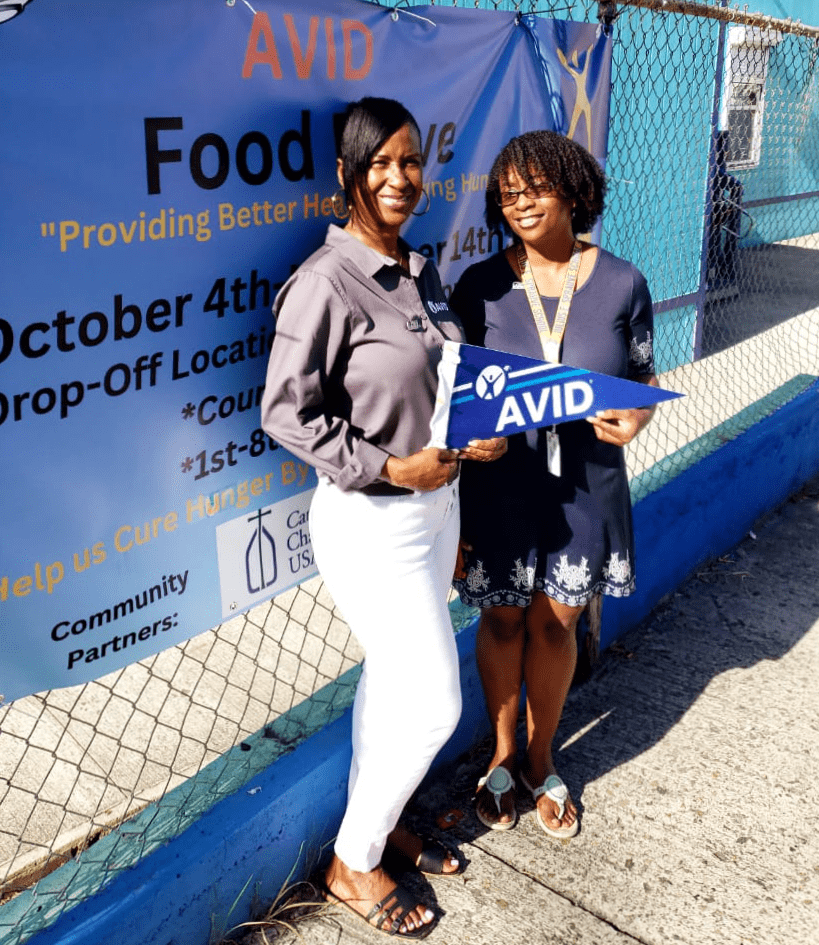 The AVID program at Sprauve is taught by computer teacher Noellisse Powell and business teacher Fay Roberts. They said they spent four days in intensive training over the summer to learn about the program, and there's much more they can do to expand it to other grades.
The program includes a community service component, and this is where the food drive comes in. Once the food drive is over, the students will go to Our Lady of Mount Carmel Catholic Church and serve the meals along with the staff from Catholic Charities.
"The reason we're collecting the food is to help the homeless," said Louriet Powell, "but also there are a lot of people who work and still can't provide for their families."
"We really love AVID and hope the program continues," she added.