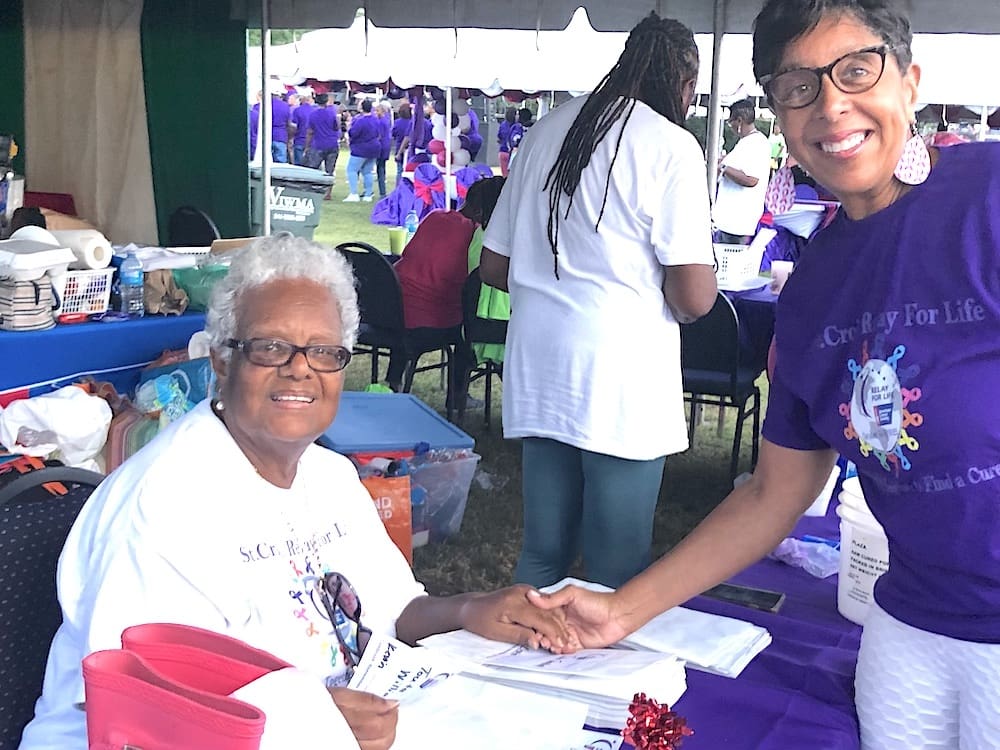 For the first time in several years, the athletic field at the St. Croix Educational Complex was filled to capacity with bright tents and relay teams Saturday. The goal was to "give cancer the boot."
According to Yvonne Webster-Pryce, chairman of the American Cancer Society's Relay for Life 2022, a record amount of money for patient care and travel was raised – $236,000 as of Sunday morning versus their goal of $150,000.
"We did a lot of begging for money, and we're very pleased how it turned out. We had an awesome executive committee, and we started begging early," Webster-Pryce told the Source.
The event began Saturday afternoon with hundreds of people from 48 teams taking to the track to walk, jog or run laps. Each team had 15-20 participants to cover the field for 24 hours.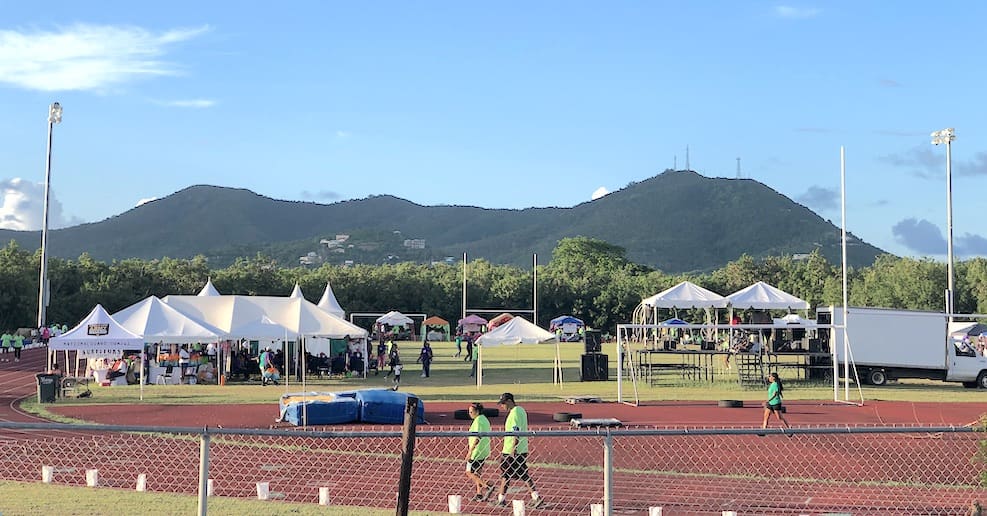 Due to the COVID pandemic, the Relay was a drive-through event in 2020. Last year, 33 teams raised $177,000, according to Webster-Pryce.
The event unfolded in the mid-afternoon with tents and banners popping up on the field, tables of food wafting appetizing aromas, and supplies for an overnight stay.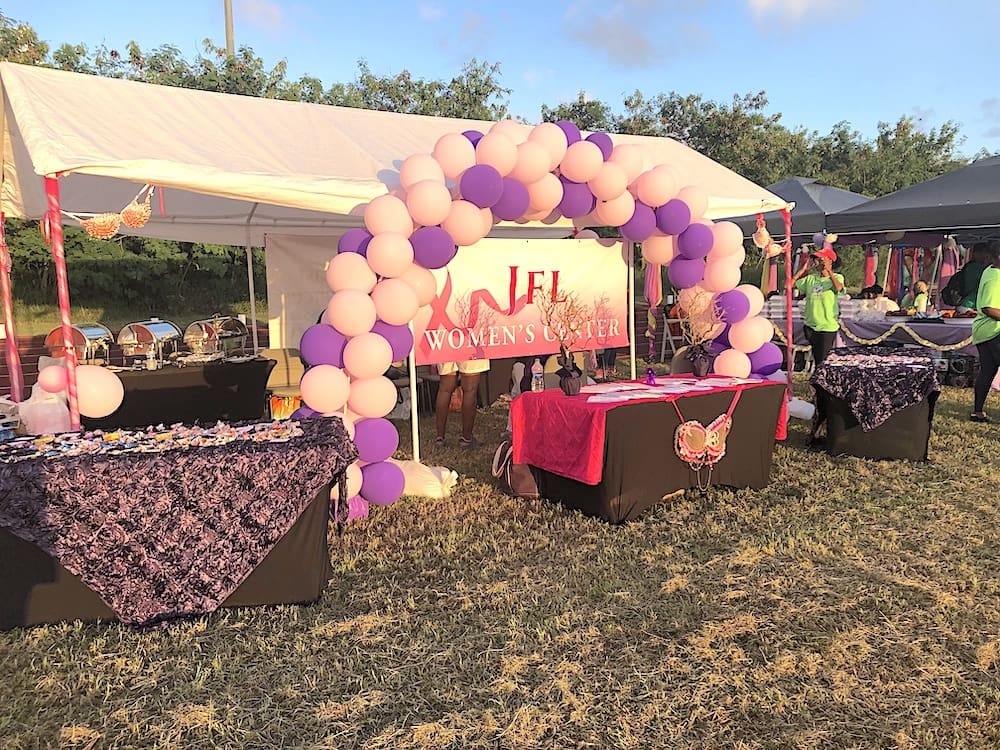 The special guests were almost 200 cancer survivors who paraded around the track to cheers and applause before enjoying a formal sit-down dinner.
Including the ACS, there are 15 organizations in the territory that support cancer patients in a number of ways, from financial assistance to hospice care help, art therapy and research.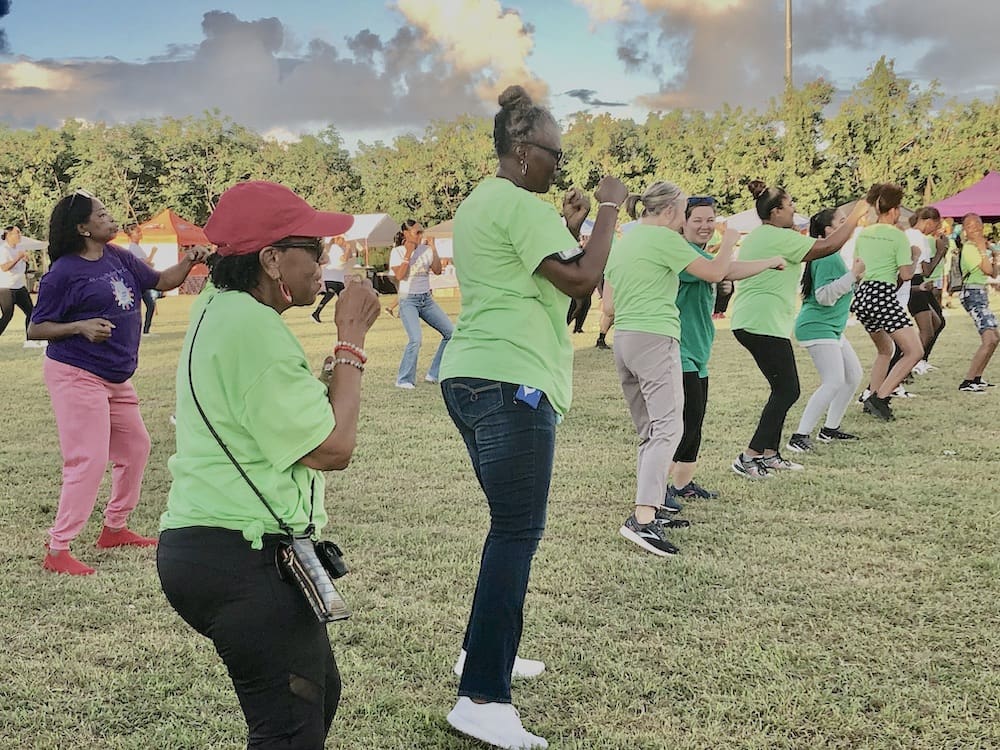 Anique Harrigan, a patient advocate, traveled to St. Croix from St. Thomas to provide information about Cancer Support Virgin Islands and the U.S. Virgin Islands Cancer Coalition.
Several corporate sponsors have participated in the Relay for Life for years. Jennifer Matarangas-King said Viya has supported teams every year.
"It is very important because we have a lot of employees who are survivors and even victims now. The company has made large donations to cancer support, " she said.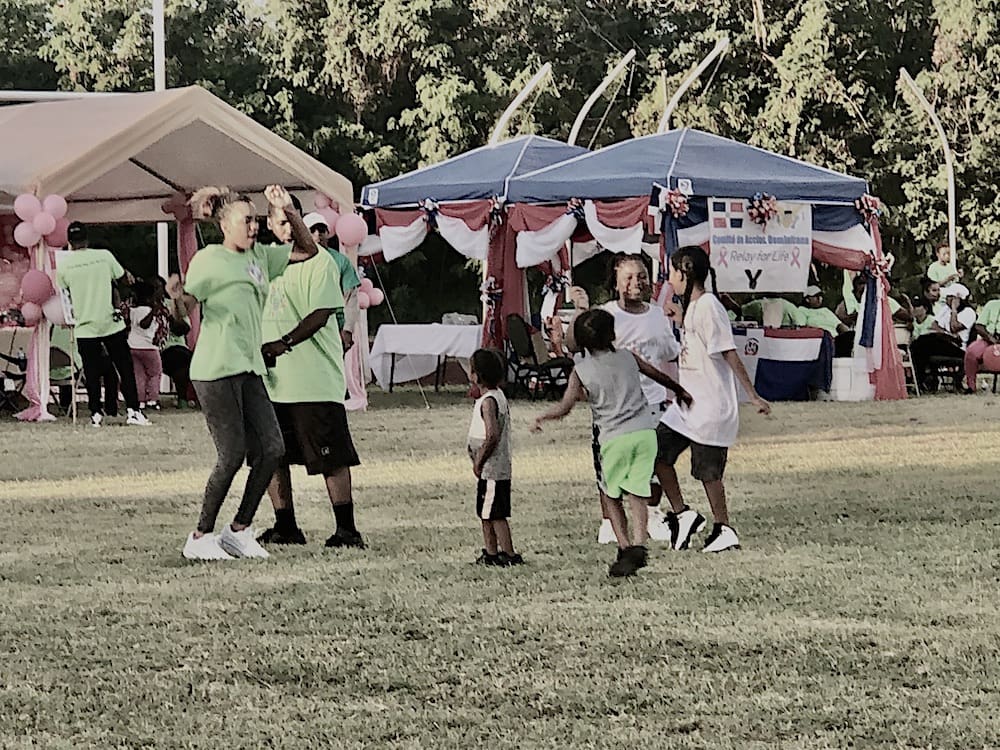 Ocean Point Terminals is a second-year sponsor with two teams and an additional $25,000 donation. The company managing the St. Croix storage terminal facility has around 150 employees and 200 contractors, according to Tarah Graham-Hodge, vice president of Human Resources External Affairs.
"It gives us an opportunity to come out in the community and show our support to the community. We have employees who are afflicted, and we'll do anything we can do to raise money for a great cause," she said.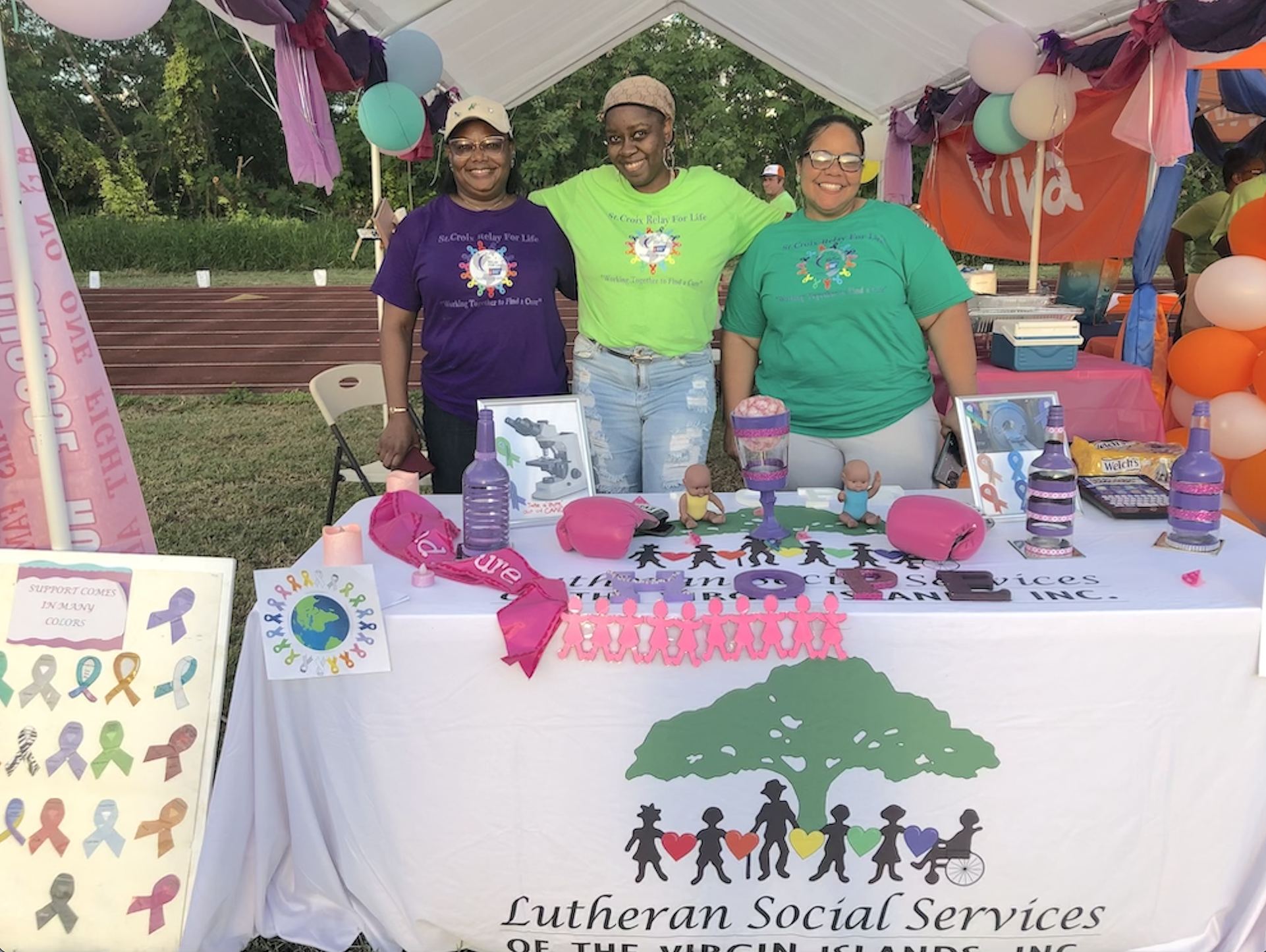 The government of the Virgin Islands supported the event with teams from the Departments of Health and Labor, the V.I. Legislature, and V.I. Fire Services. Several political figures also had teams.