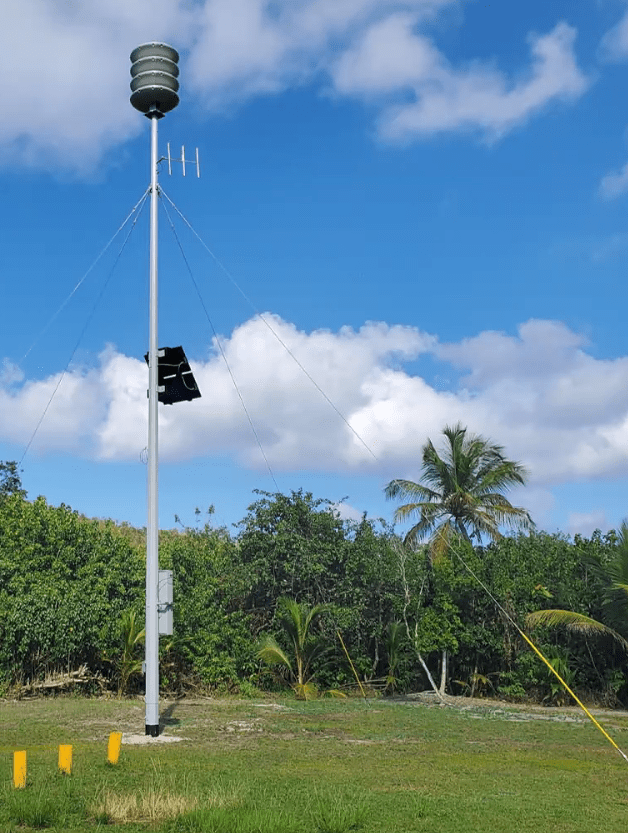 Sirens will sound on St. Thomas, St. John and Water Island at noon on Thursday as the Virgin Islands Territorial Emergency Management Agency and its tsunami warning installation contractors test the system.
However, the St. Croix tests have been delayed after a malfunction was discovered in the software necessary to test the system on the island, VITEMA reported in a press release announcing Thursday's tests.
Restoration of the territory's tsunami warning system, which was largely destroyed in hurricanes Irma and Maria in 2017, was completed in August. There are a total of 44 siren towers across all of the islands.
"Now that the construction portion of the tsunami warning system is complete, technicians have been in the process of pre-testing the system internally territorywide. In doing so, it was discovered that a hardware failure within the server on St. Croix has been identified that will prohibit the sirens from being activated until a new server has been purchased and configured by the contractor," according to the release.
"As soon as the new server is secured, VITEMA will commence with the physical testing of the 17 tsunami sirens that have been installed on St Croix," said VITEMA Deputy Director of Logistics Steve DeBlasio.
Complete evaluation of the entire tsunami warning system will continue up until the "Great Shake-Out" annual earthquake awareness event on Thursday, Oct. 20 at 10:20 a.m. The event is an opportunity for residents to practice what they would do in the event of an earthquake, as well as the possible tsunami that could follow a temblor.
For additional emergency preparedness information, visit www.vitema.vi.gov or email contact@vitema.vi.gov.  Call 340-773-2244 on St. Croix, 340-776-2244 on St. John, and 340-774-2244 on St. Thomas.