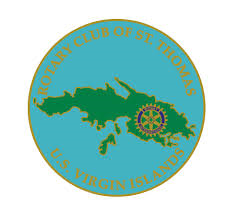 Rotary International has awarded the Rotary Club of St. Thomas a global grant, entitled "Building Peace Through Service," which is designed to encourage the use of alternative dispute resolution skills by local youth. These skills are meant to reduce violence in the community.
Sept. 21, is World Peace Day, also known as the United Nations International Day of Peace. The Rotary Club of St. Thomas plans to recognize the importance of encouraging peace by planting several peace poles during the next year across St. Thomas, including at Oswald Harris Court, Charlotte Amalie High School and All Saints Cathedral School, among other locations.
The idea for peace poles was started in Japan in 1955 by Masahisa Goi. They are an internationally recognized symbol for peace. It is estimated that there are now more than 250,000 peace poles across the globe in almost 200 countries.
They have been planted in such major cities as New Orleans and Atlanta. Our poles will have the universal message "May Peace Prevail on Earth" as well as the more personal "Let Peace Begin with Me" in four or five languages. The languages in the USVI will be English, Spanish, Haitian Creole, French and possibly Danish. Rotary believes these poles will appeal to locals and tourists.
For more information about this project, contact Ben Kraft, past resident of the Rotary Club of St. Thomas, at benkraft15@gmail.com. People can learn more about the Rotary Club of St. Thomas at www.rotarystthomas.org.